Regular price
Sale price
$15.99
Unit price
per
Sale
Sold out
Low stock: 3 left
Share
View full details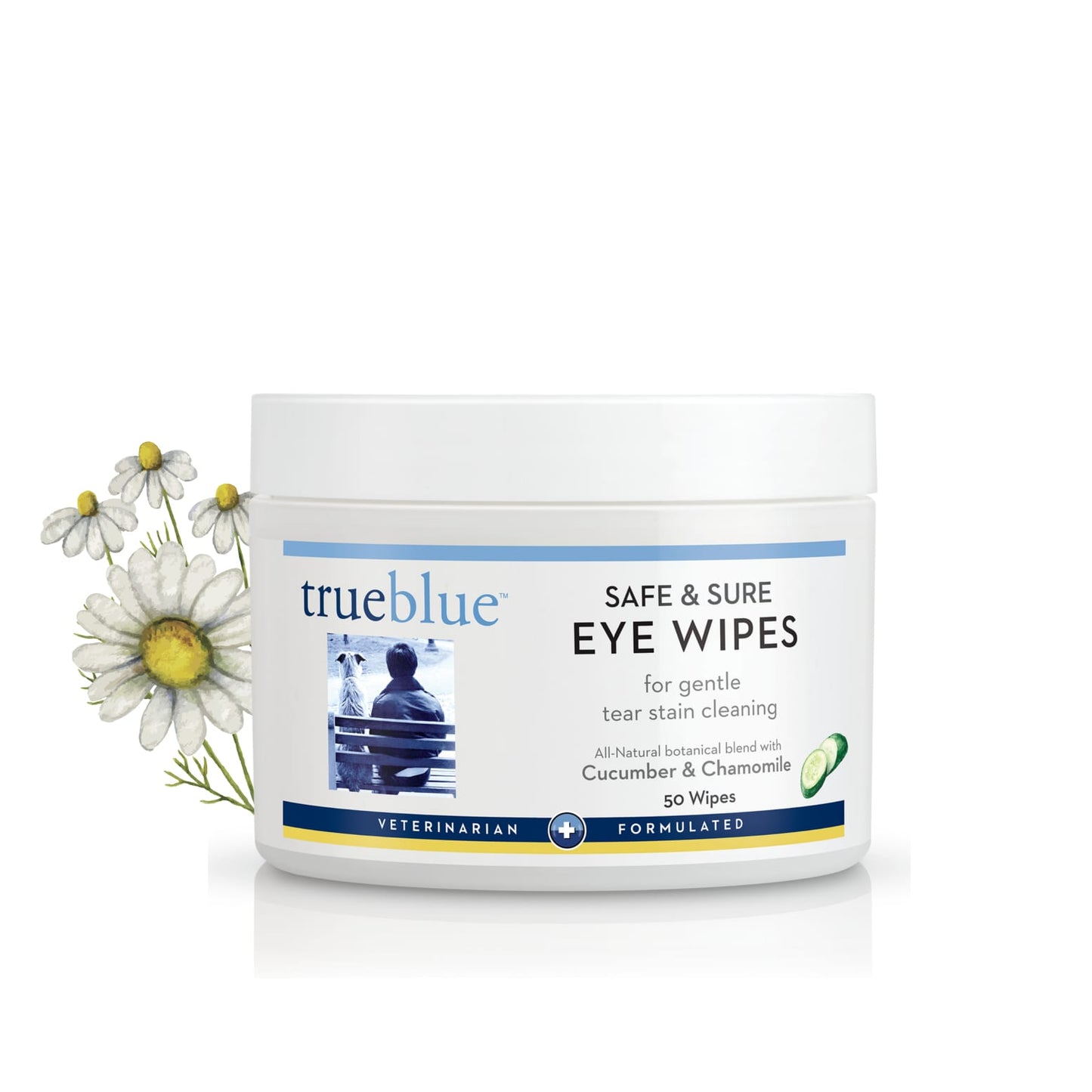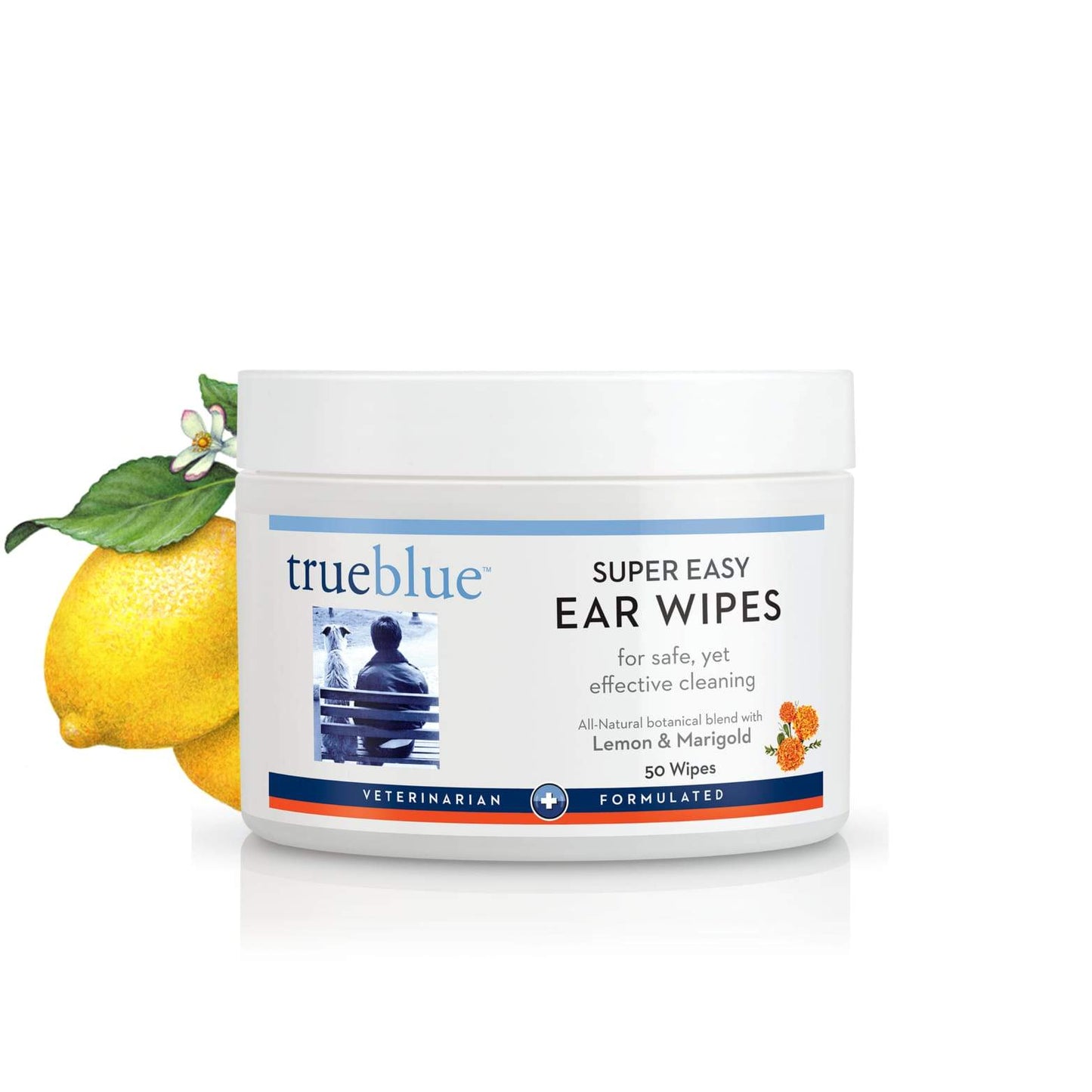 Ea
sy to use and effective.
Pet Wellness starts with preventative health maintenance. TrueBlue products offer easy-to-use yet super-effective pet care solutions that promote optimal pet health.

Regular use of TrueBlue products can help guard against some of the most common ailments of the skin, teeth, and ears. And that means not only happier pets, but fewer costly vet visits as well!
EAR WIPES
Ear infections are one of the leading causes of vet visits—yet they're mostly preventable with proper care. These ear wipes are simple to use and safely clean away dirt, wax, and debris that can lead to infections. Clean ears are healthy ears!
Pre-moistened wipes that help clean dirt and wax from ears
Lemon cleans while promoting healthy blood vessels
Marigold softens and soothes the delicate skin in your pet's ears
Easy way to help prevent ear infections
Made in the USA
Ingredients
Water, Witch Hazel, Isopropyl Alcohol, Glycerin, Boric Acid, Grape Seed Extract, Peppermint Leaf Extract, Chamomile, Green Tea, Marigold, Organic Aloe Vera, Apple Fruit Extract, Sugar Cane, Lemon Fruit Extract, Natural Preservatives.
Gently wipe ears to remove dirt and debris. Do not reach into ear canal.
EYE WIPES
Eliminating stubborn and unsightly tear stains can be a real challenge. Now, you don't have to resort to food additives laden with antibiotics. These eye wipes use a special all-natural cleaning solution that's safe and gentle, yet extremely effective.
These pads are a perfect size and shape for wrapping around the finger and using on the delicate eye area
have a texture that helps remove dirt and debris
Vet Formulated with refreshing cucumber, cleansing witch hazel, and soothing chamomile
Cucumber and Chamomile soften and soothe the delicate skin around the eyes
Tear-free formula with no detergents, parabens, phosphates, or alcohol
Made in the USA
Ingredients
Water, Organic Aloe Vera, Witch Hazel, Glycerin, Vitamin E, Licorice Extract, Cucumber Extract, Chamomile, Oat Amino Acids, Vitamin E, Citric Acid, Natural Preservatives.
Gently wipe the area around the eyes to remove stains. Avoid direct contact with the eye.