Regular price
Sale price
$31.00 USD
Unit price
per
Sale
Sold out
Low stock: 1 left
Share
View full details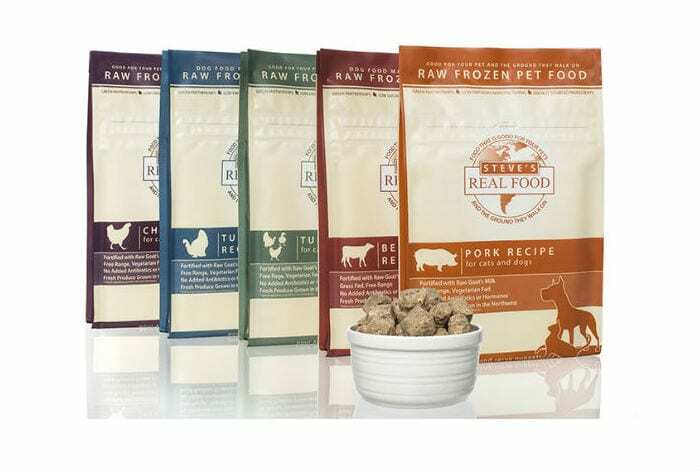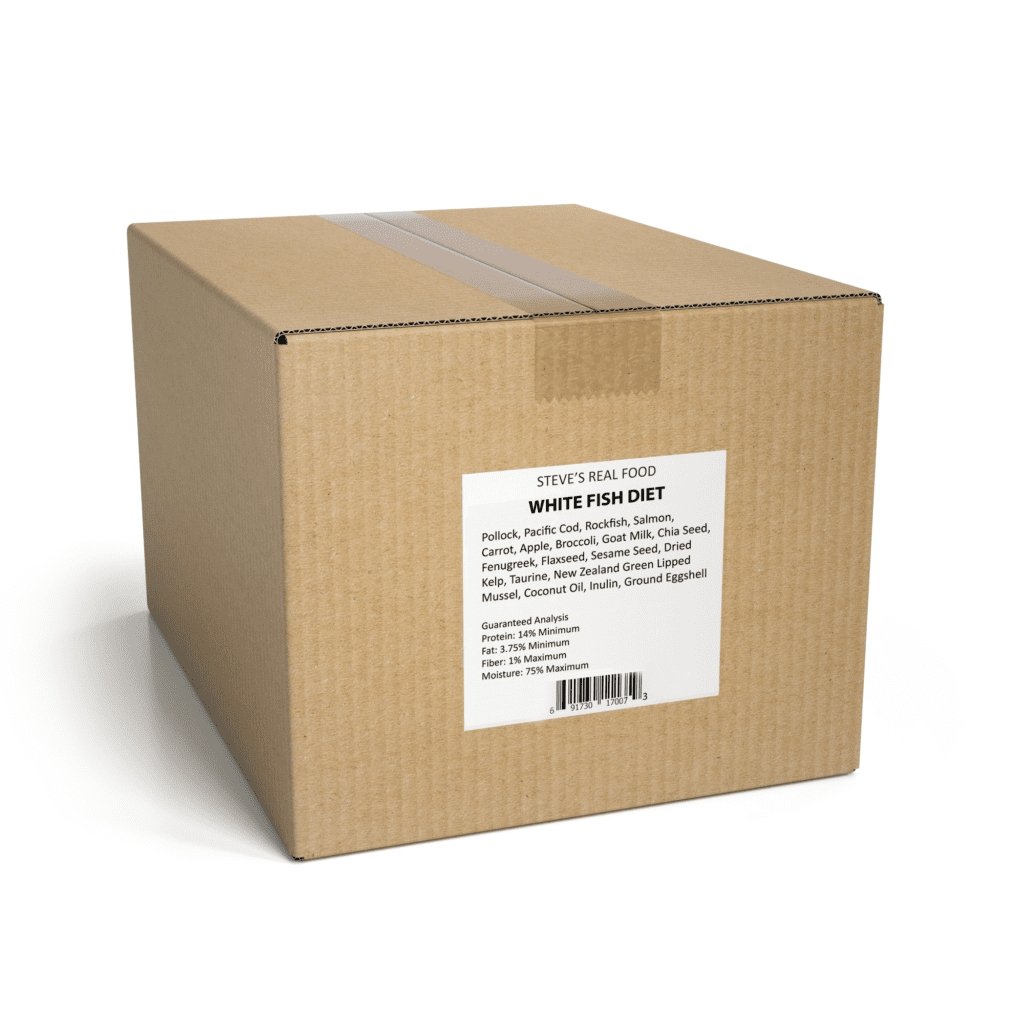 THIS FROZEN PRODUCT CAN ONLY BE PURCHASED FOR IN STORE PICKUP OR LOCAL DELIVERY SO DO NOT ADD IT TO YOUR CART IF YOU CANNOT PICK IT UP OR HAVE IT DELIVERED INSIDE THE 59911 ZIP CODE. 
Steve's Real Food was the first pet food company to make feeding raw pet food convenient and easy. Today, Steve's Real Food's tater-tot sized nuggets allow you as a pet parent to simply pour and serve. You don't have to defrost it overnight, you don't have to cut up raw meat, and you don't have to mix it with anything. It is 100% complete and balanced, made from only the most superior ingredients on the market. We are so proud of the ingredients we use that we gladly share who we buy from so you can have the same level of confidence as we do.

Since its inception, Steve's has focused on getting more dogs and cats to eat raw food. They keep overhead low to keep costs down and focus on making every product convenient and simple. From their complete diets to our daily supplements, Steve's is doing everything they can to make it easier and more affordable to provide raw nutrition for your pets.
It comes down to quality. The majority of kibble formulas are grain-based, some as much as 90%. Grains like corn and wheat are cheap, but it is like feeding someone who has a gluten intolerance three meals a day of bagels. Dogs and cats are not designed to eat grains, they fulfill no dietary requirements, and they cause internal irritation, leading to many of the chronic diseases running rampant in our pets today. As hunters, dogs and cats are biologically designed to eat mostly meat, along with some vegetables and fruits that come from the stomachs of their prey which is full of digestive enzymes, pre and probiotics that are readily bioavailable for our pets. Their natural diet is rich in moisture and protein, not carbs, and that is what their bodies need to be healthy and why a dog or cat on a raw fed diet tends to have a naturally more beautiful coat, cleaner teeth, smaller stools, and a bounce to their step, among many other benefits.
Happy Hounds carries Steve's Real Food in two styles:
Paper separated patties -
Perfectly sized 8oz (approx.) Patties for Precision Feeding. The Patties are available in the 13.5-pound and the 20-pound box.
Recipes: Beef, chicken, turkey, pork, turducken (turkey/duck), whitefish
Tater-tot sized nuggets
Perfect for the Pour and Serve Pet Parent. Tater-tot nuggets are available in the 5-pound bags and the 9.75-pound box.
Recipes: Beef, chicken, turkey, pork, turducken (turkey/duck), whitefish
Cost to feed frozen Steve's Real Food
(based on the average cost of a 13.5lb bag)
New Items & Great Deals....