Regular price
Sale price
$24.00 USD
Unit price
per
Sale
Sold out
Low stock: 3 left
Share
View full details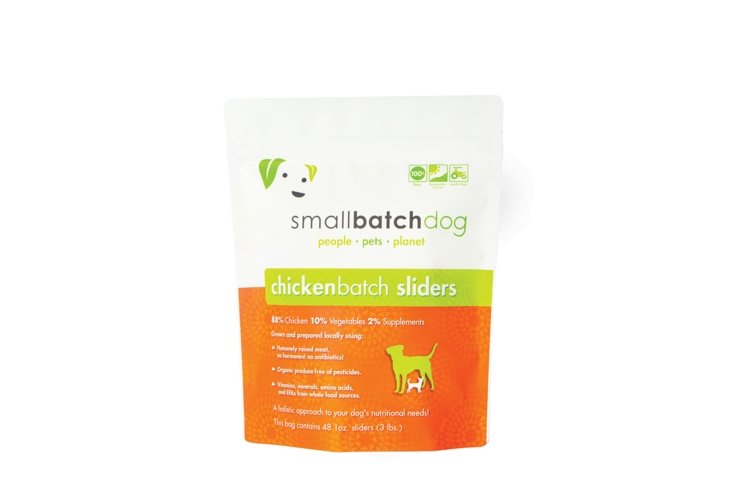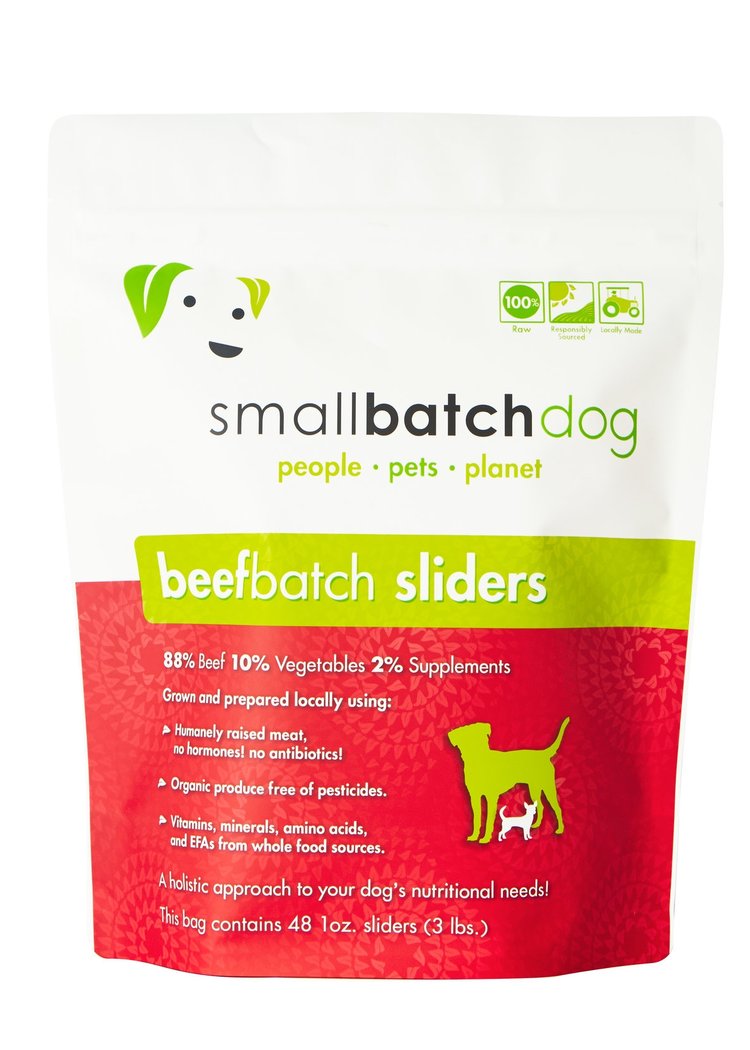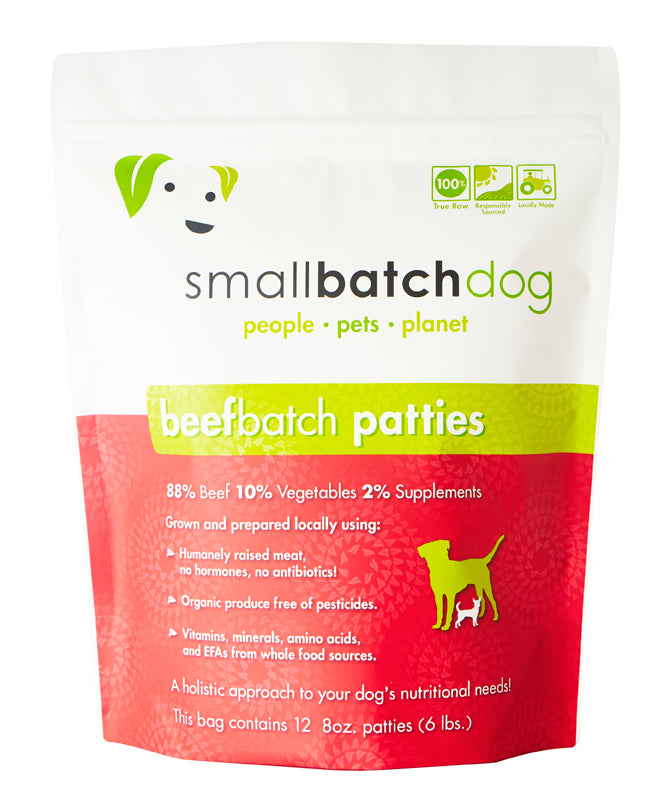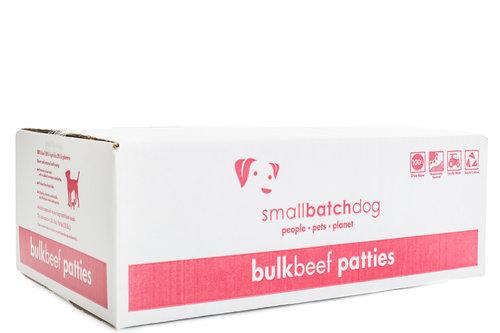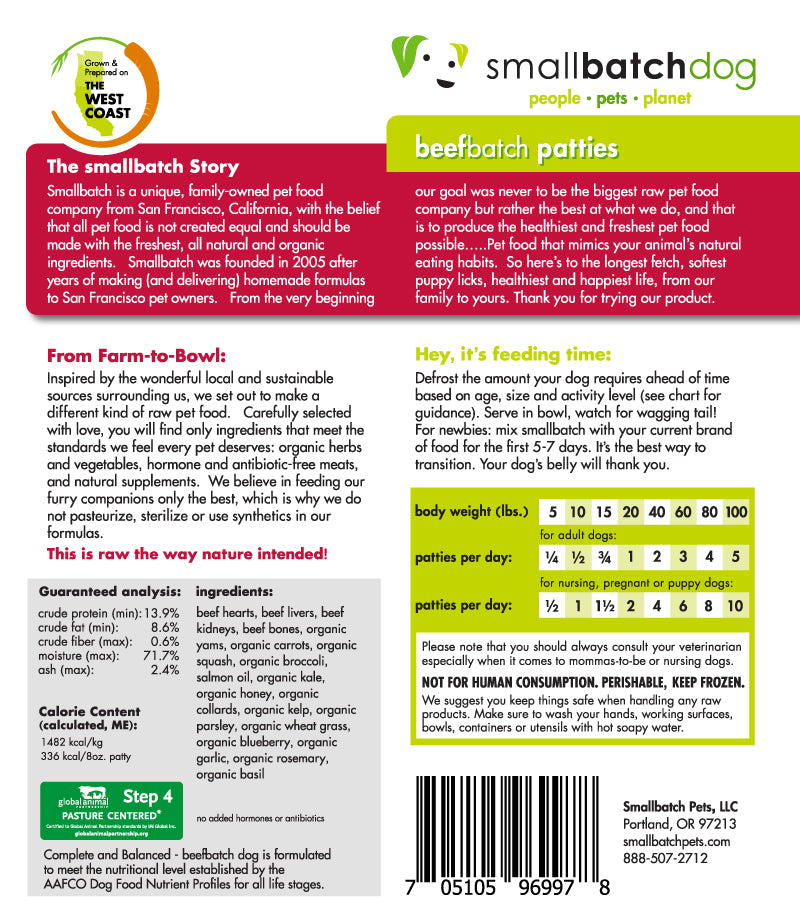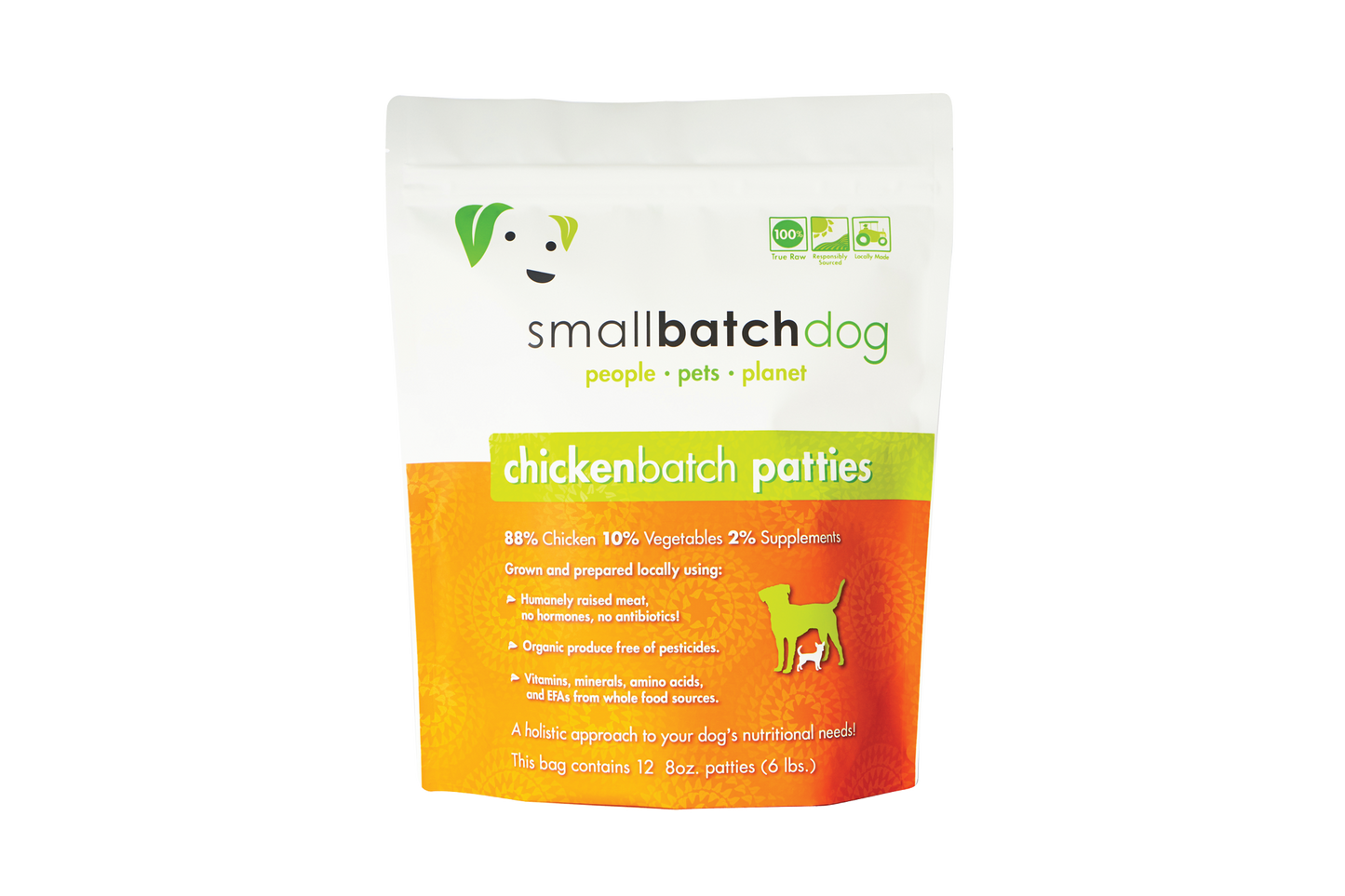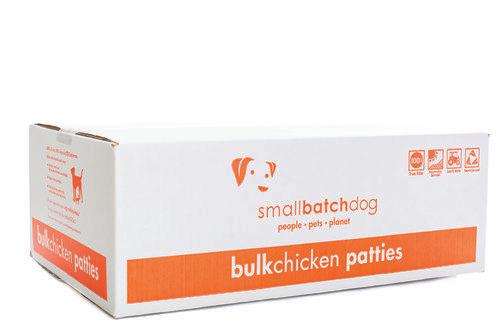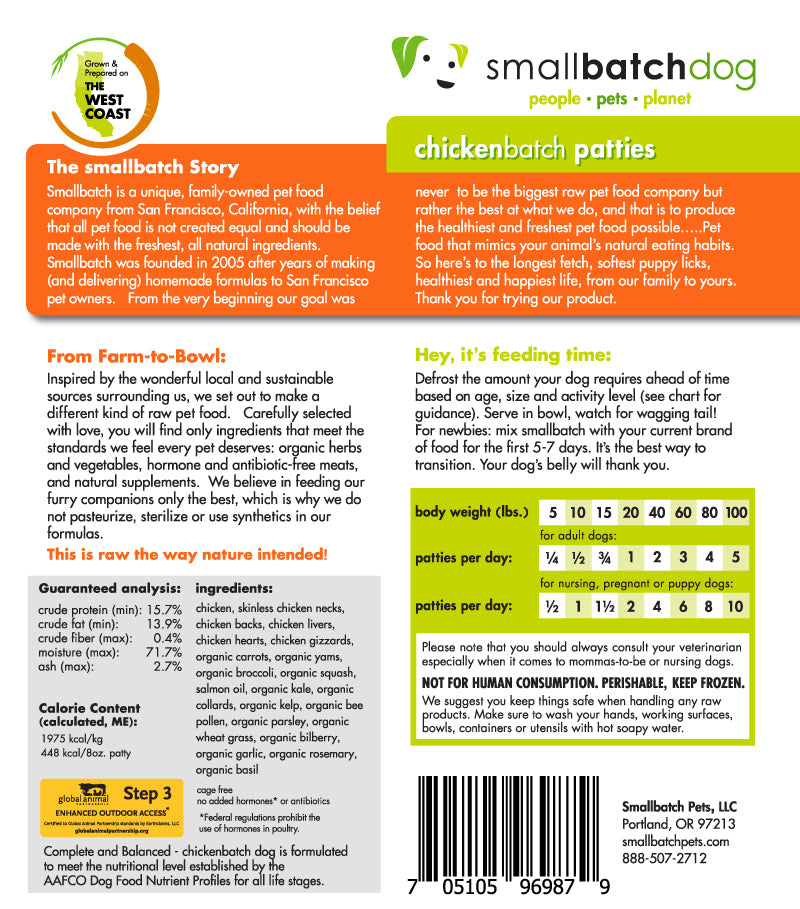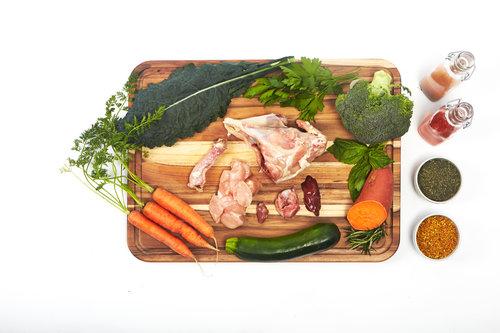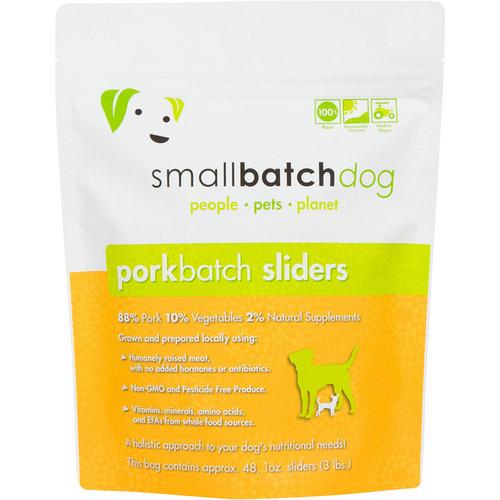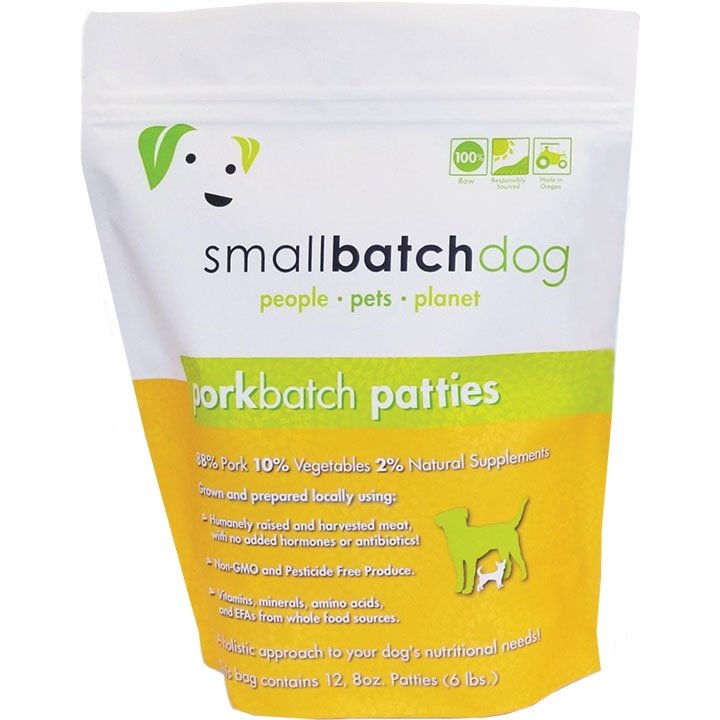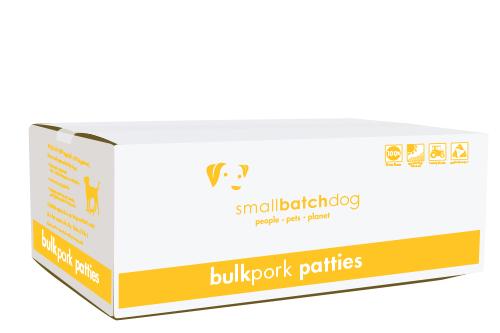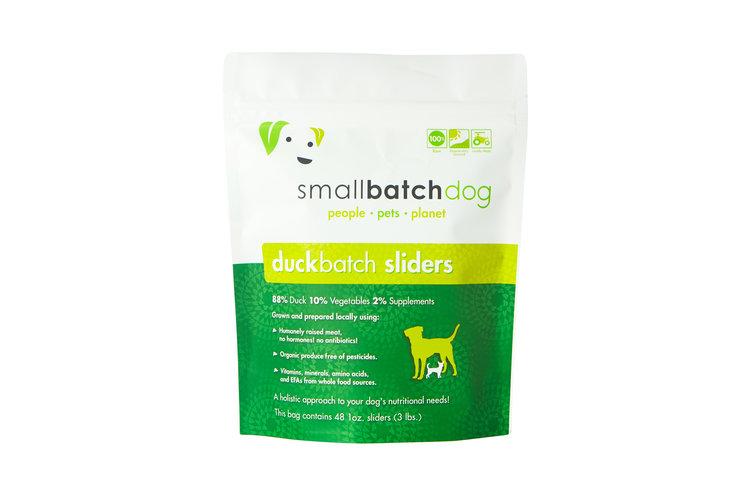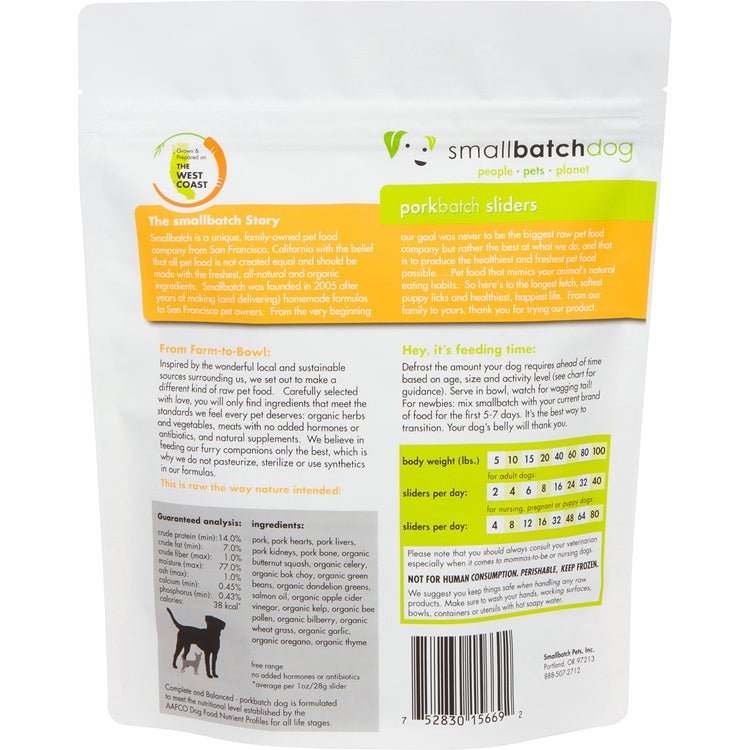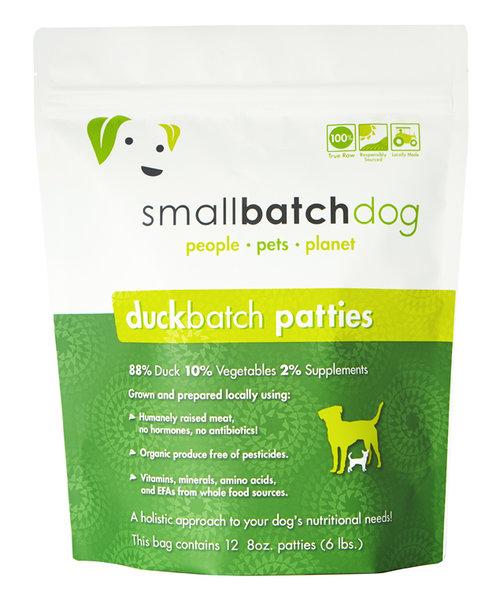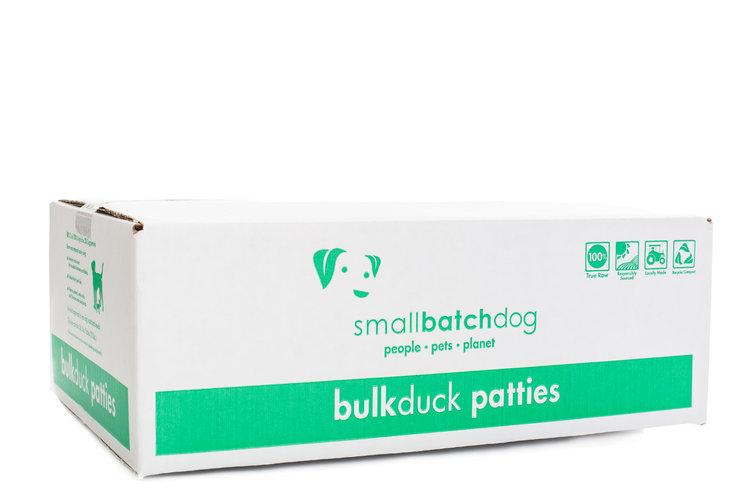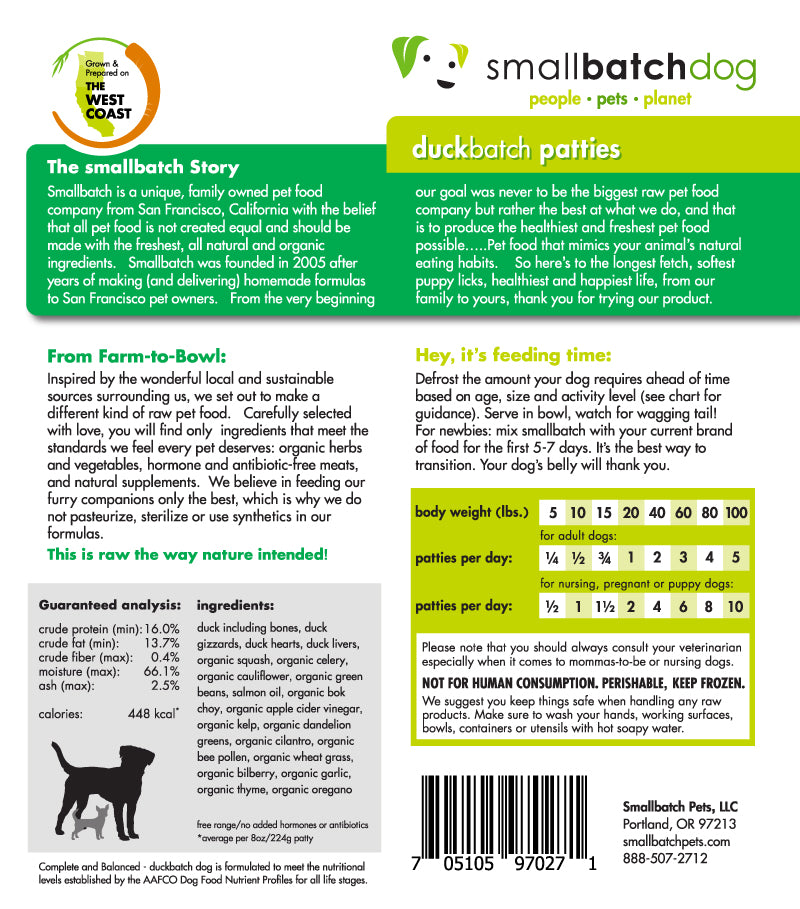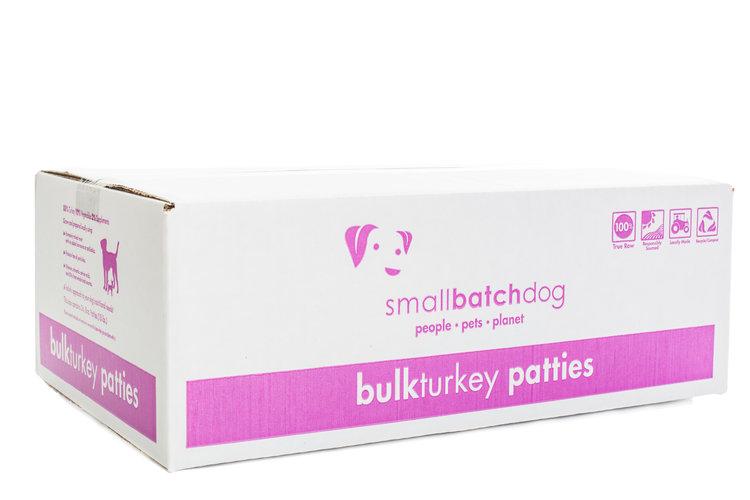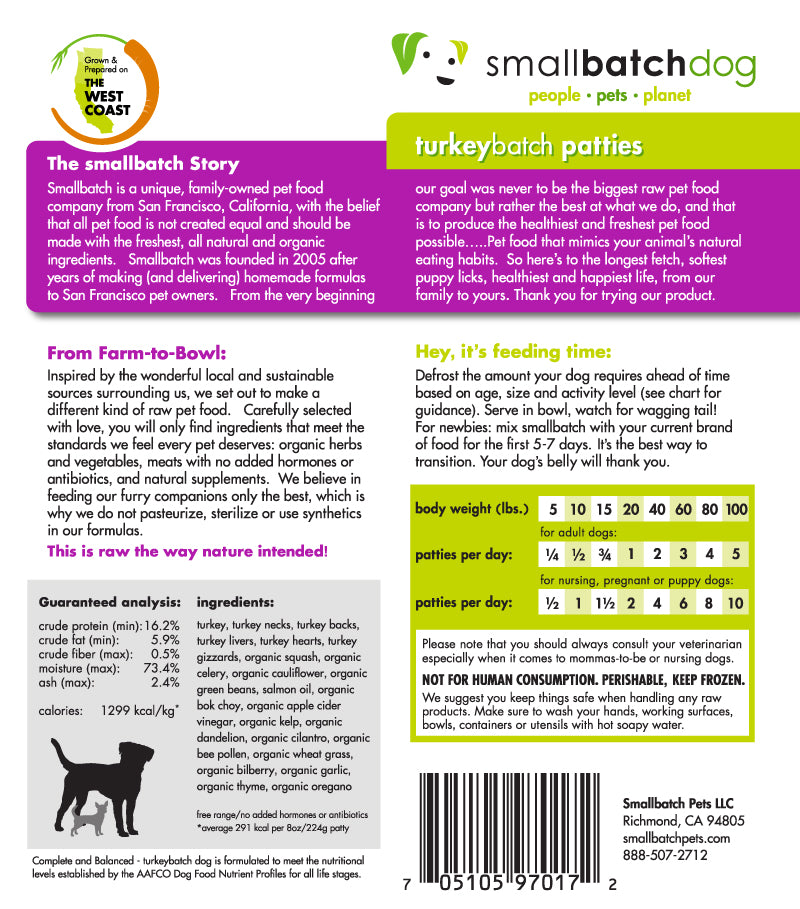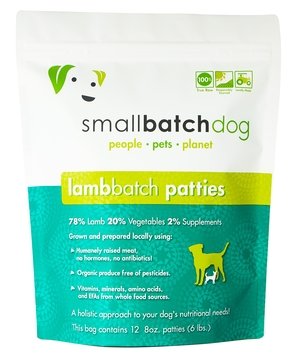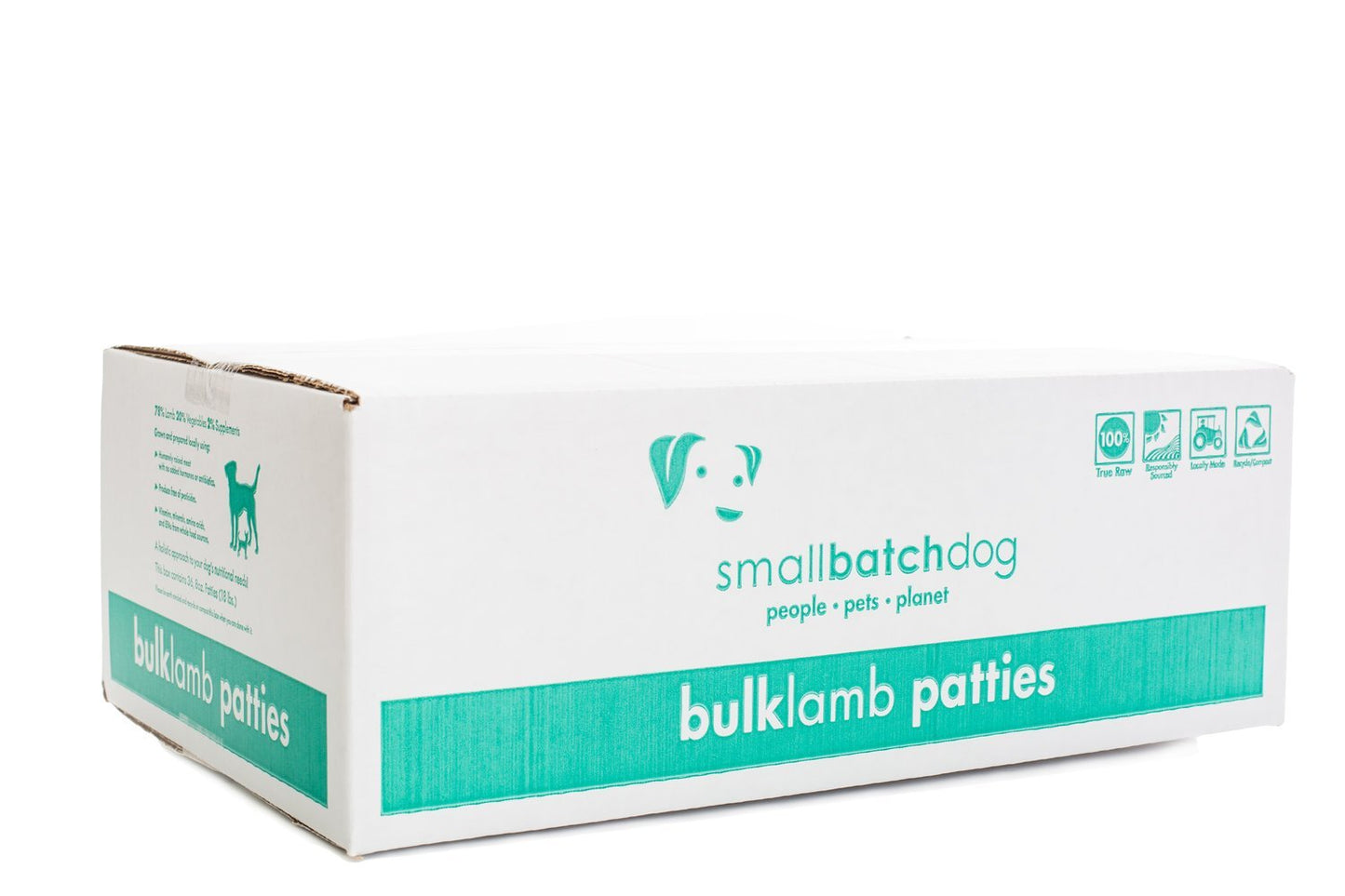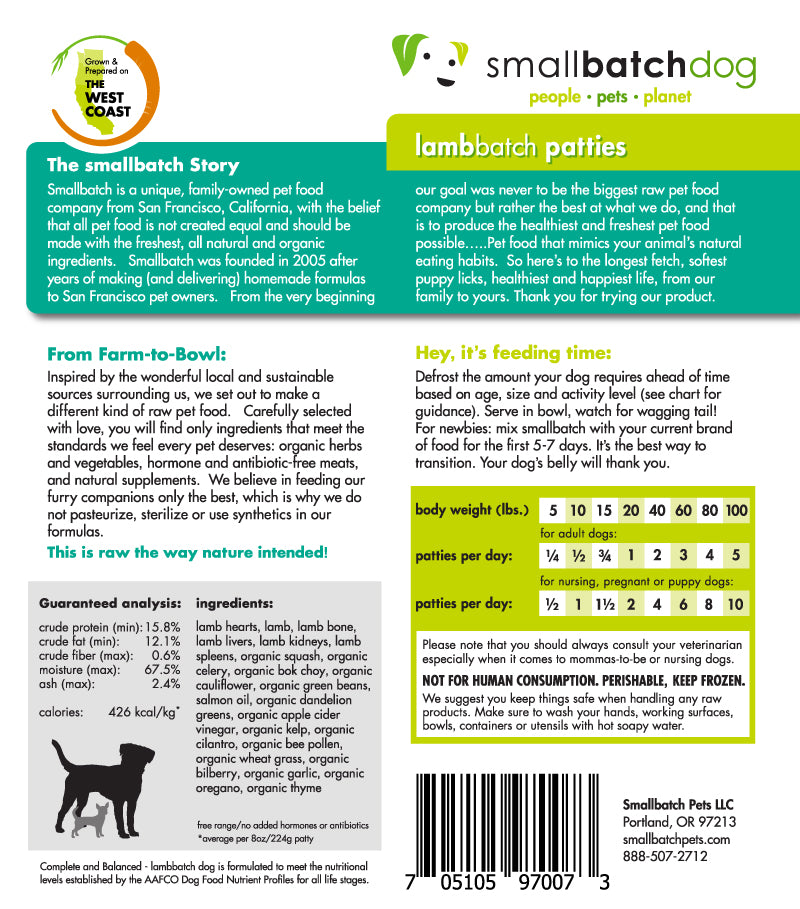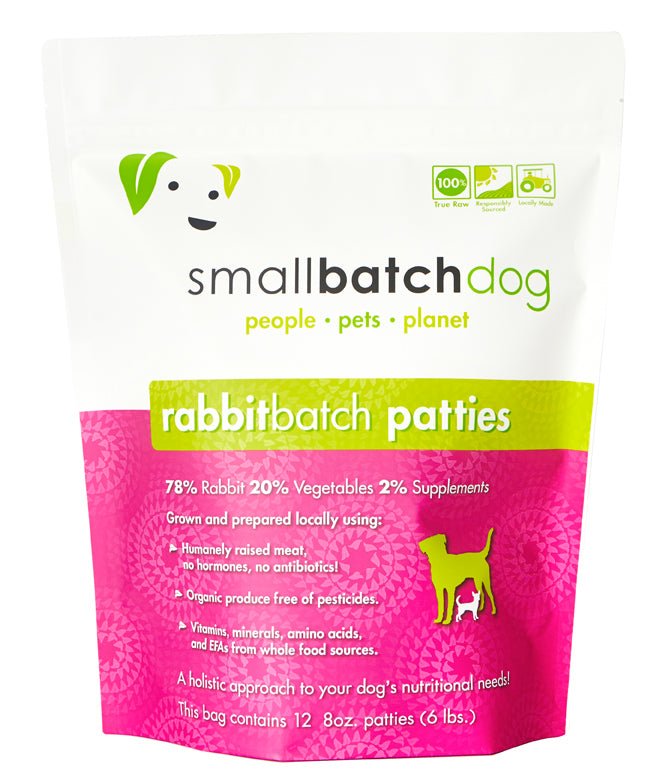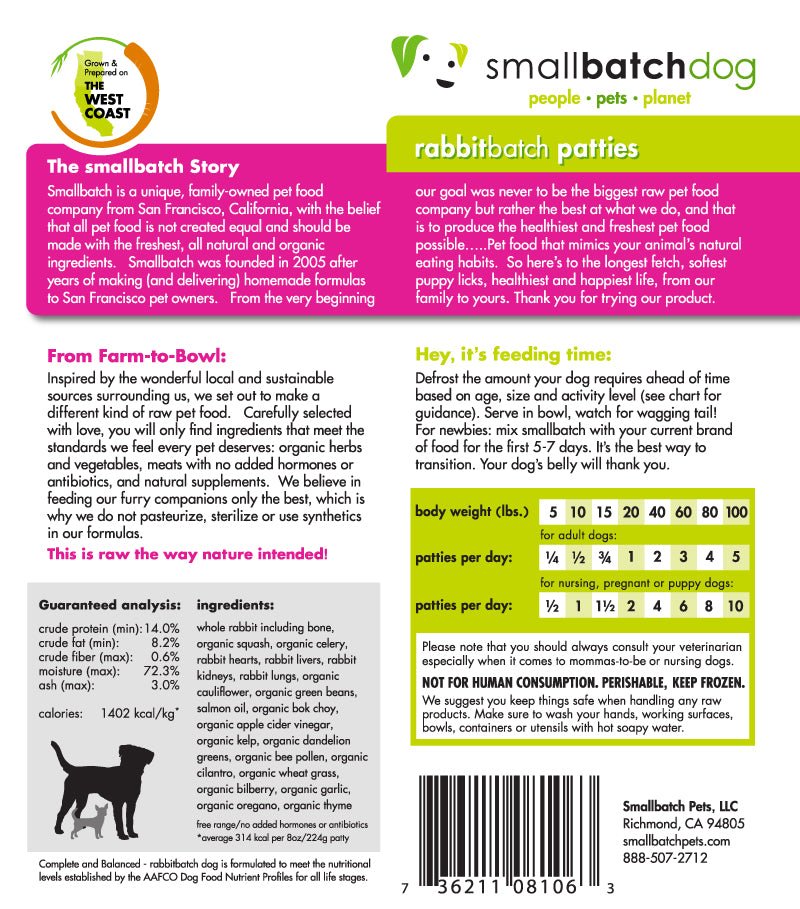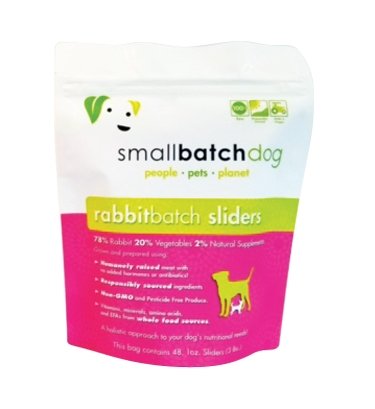 THIS FROZEN PRODUCT CAN ONLY BE PURCHASED FOR IN STORE PICKUP OR LOCAL DELIVERY SO DO NOT ADD IT TO YOUR CART IF YOU CANNOT PICK IT UP OR HAVE IT DELIVERED INSIDE THE 59911 ZIP CODE. 
Single source protein, complete raw diets for dogs.
Small Batch's focus is not to be the biggest pet food company, but to be the best at what they do. They believe that pets deserve to eat real food, which is why they procure all of their ingredients from local farms that they know and love—farms that take care of the land for the benefit of future generations. The way the food is raised, grown, and harvested plays a pivotal role in not just the health of our pets, but also in the health of our planet.
Smallbatch is dedicated to offering quality food that aligns with these values. All Small Batch ingredients are carefully selected to meet the standards every pet deserves: organic herbs and vegetables, hormone and antibiotic free meats, and only pure honest supplements such as organic kelp and bee pollen.
Batches are made with  88% humanely raised proteins that include muscle meat, organ meat and bone with approximately 10% organic produce and 2% natural supplements
produce list includes:

organic carrots, organic yams, organic broccoli, organic squash, salmon oil, organic kale, organic collards, organic apple cider vinegar, organic kelp*, organic bee pollen, organic parsley, organic wheat grass, organic bilberry, organic garlic, organic rosemary, organic basil
*The ORGANIC KELP IS SOURCED FROM THE PRISTINE WATERS OF ICELAND AND IS THE ONLY INGREDIENT THAT COMES FROM OUTSIDE THE USA.
Available in:
3LB SLIDERS, 6LB PATTIES, 18LB BULK BOX OF PATTIES
FEEDING GUIDELINES
Quantities are per day
5 lbs:  2 Sliders  |  .25 Patty
10 lbs:  4 Sliders  |  .5 Patty
15 lbs:  6 Sliders  |  .75 Patty
20 lbs:  8 Sliders  | 1 Patty
40 lbs:  16 Sliders  | 2 Patties
60 lbs:  24 Sliders  |3 Patties
80 lbs:  32 Sliders  | 4 Patties
100 lbs:  40 Sliders  | 5 Patties
For every 20 lbs over 100, we suggest you increase sliders by 8 and patties by 1.
New Items & Great Deals....