Regular price
Sale price
$13.99 USD
Unit price
per
Sale
Sold out
18 in stock
Share
View full details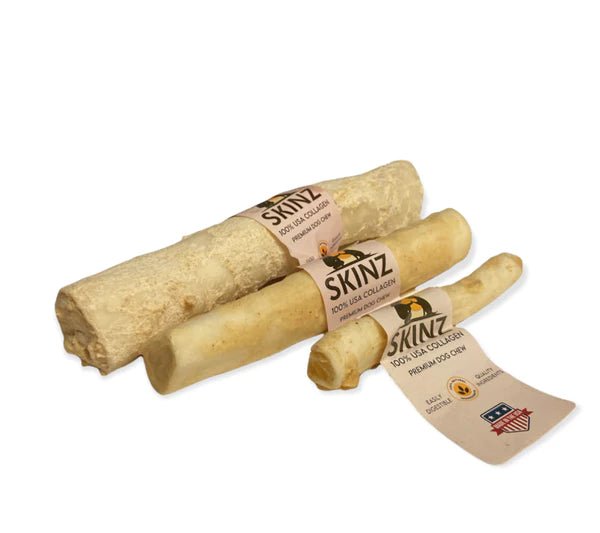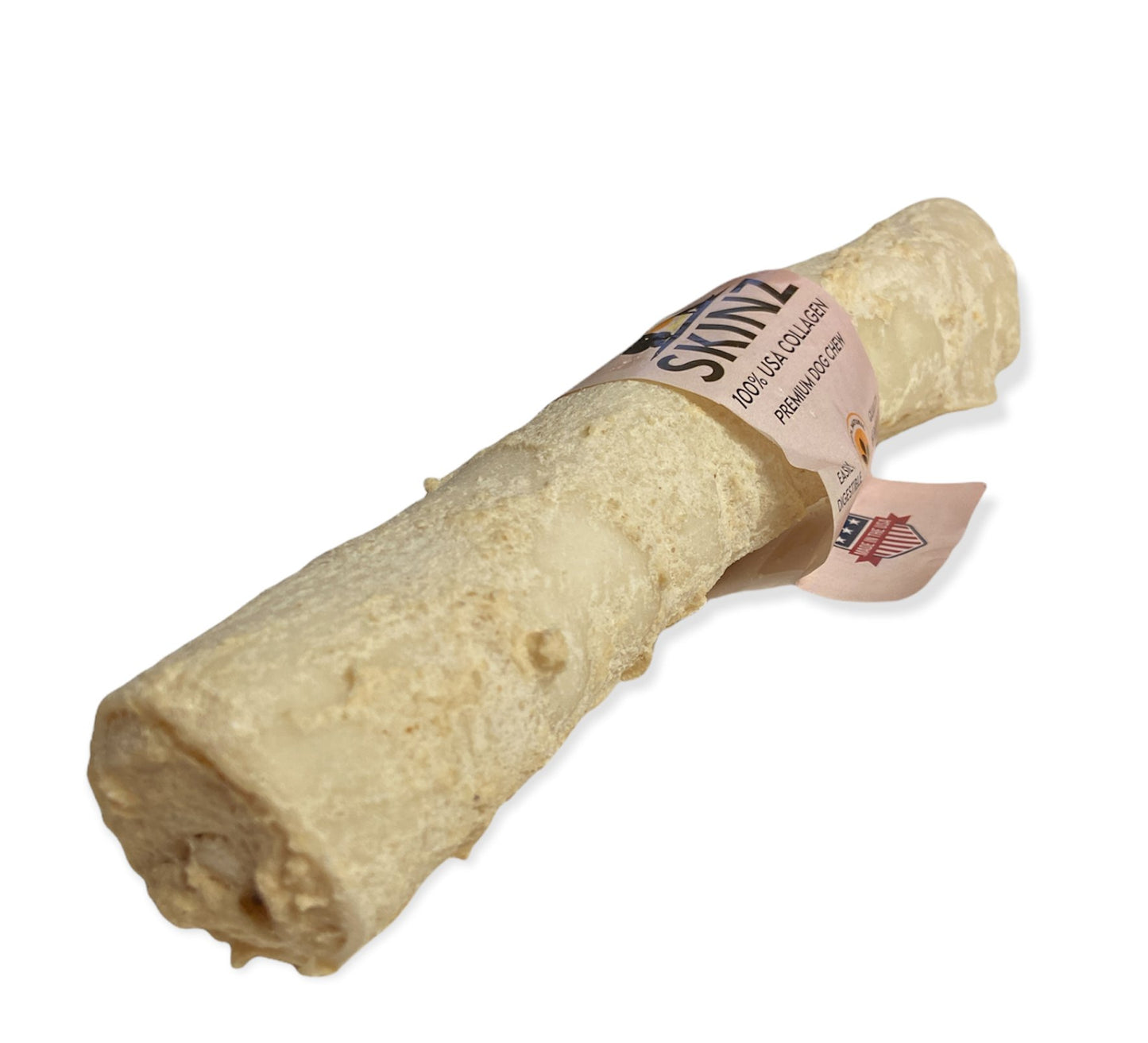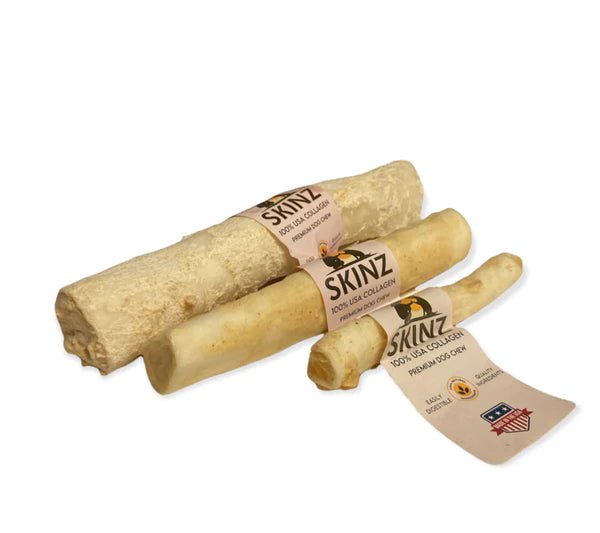 A chew all day chew.
Your pup will love the USA Skinz Collagen Roll Dog Chews made with ingredients you can feel good about!
The 11" Giant Roll is double rolled for extra chew time. The 5" roll is suitable for smaller breeds.
This delicious, mouth watering product is a long lasting chew that is easily digestible.
Additionally, these are 100% USA Sourced ingredients AND are completely made in the USA.
What is collagen? Collagen is a naturally produced protein found in your dog's body. Collagen aids in quite a few bodily functions and improves the dogs overall health. It promotes healthy skin and coat, improves joint health, aids in digestion, and supports healthy teeth and gums.For more information about collagen and how it helps your dog, continue reading and visit our website.
Benefits of Collagen
Healthy Skin & Coat – Dermis, a large layer of your dog's skin that makes up the coat, is made of mainly collagen. Supplemented collagen can help boost the appearance of your furry friend's coat, adding shine and even strengthening their nails. It can also help to increase elasticity and reduce that bothersome itchy, dry feeling of your pet's skin.
Bone & Joint Health – Because collagen is found in your pup's cartilage, joints, connective tissues, and bones, it's essential to the overall structure of the body. The right amount of collagen not only maintains your pet's bone and joint health, but helps prevent and treat common problems like arthritis and lack of mobility.
Improved Appetite & Digestion – Collagen is a yummy, fun addition to your pet's usual meal or even when used as a treat. It's found in meat, which may add incentive for picky eaters to chow down more! In addition, it contains certain amino acids that aid with digestion. Collagen has also been found to help with conditions like leaky gut by helping to repair the lining of the digestive tract.
New Items & Great Deals....