Regular price
Sale price
$18.50 USD
Unit price
per
Sale
Sold out
6 in stock
Share
View full details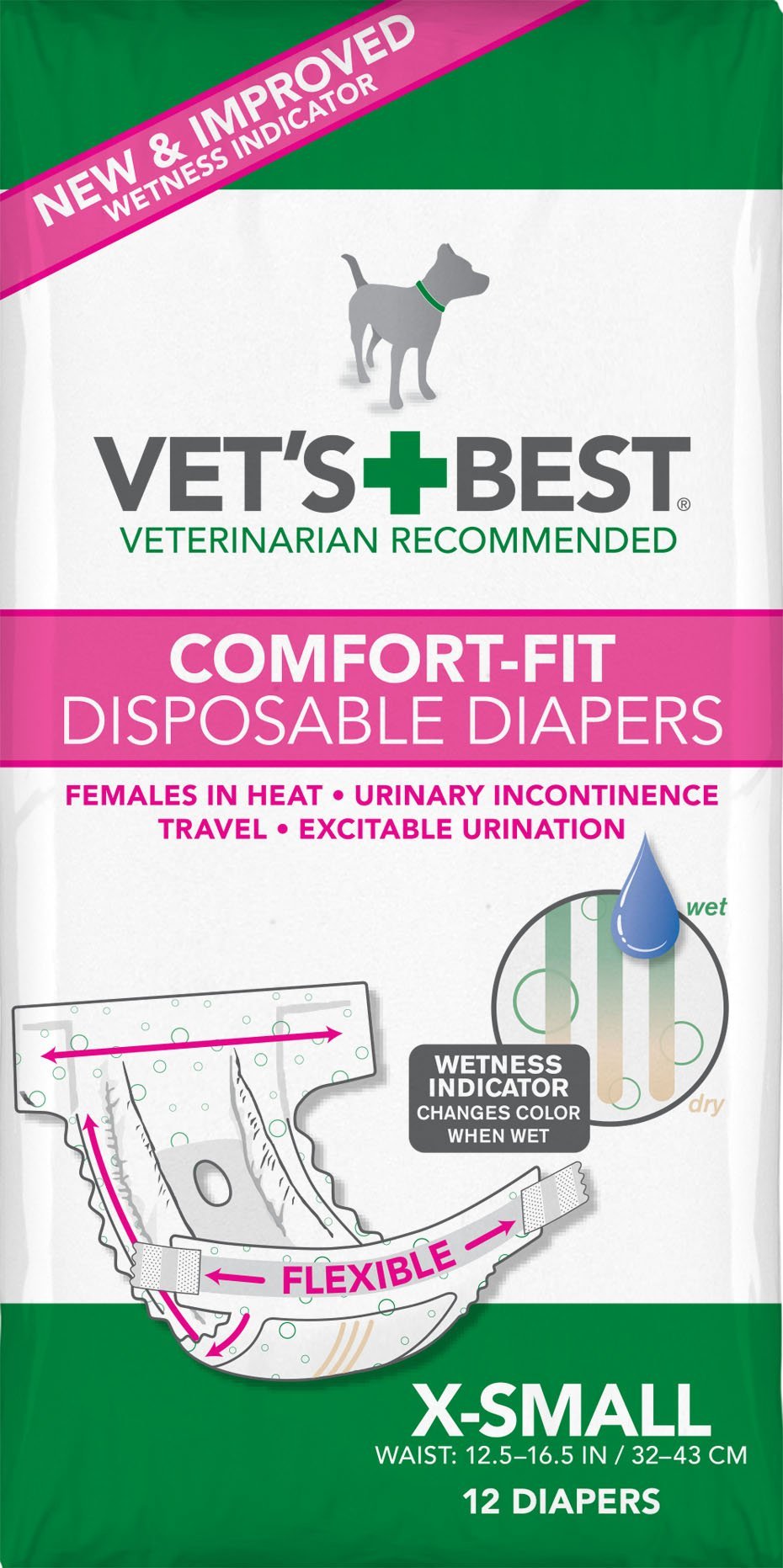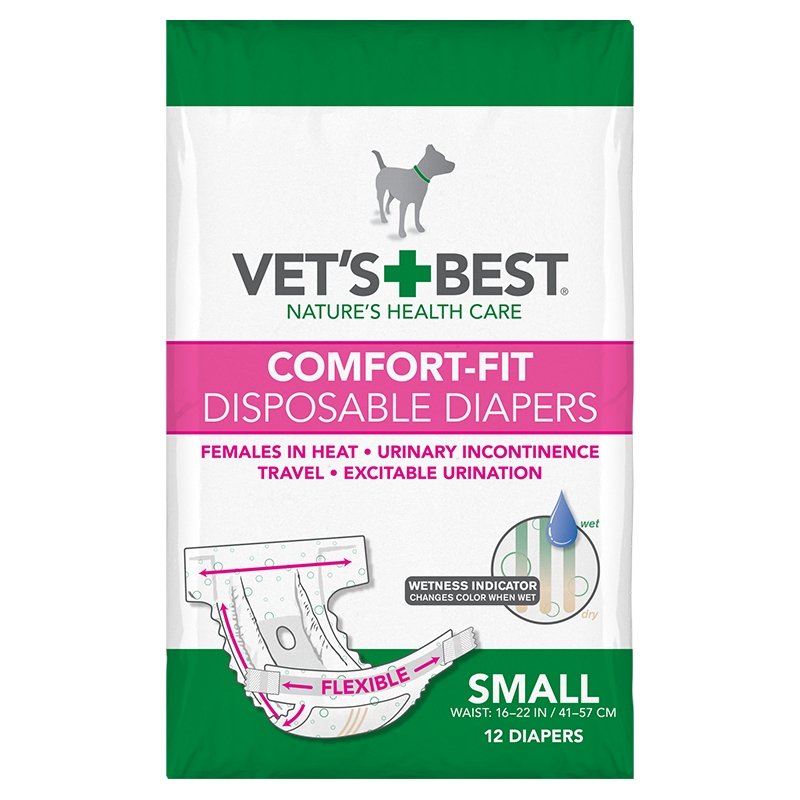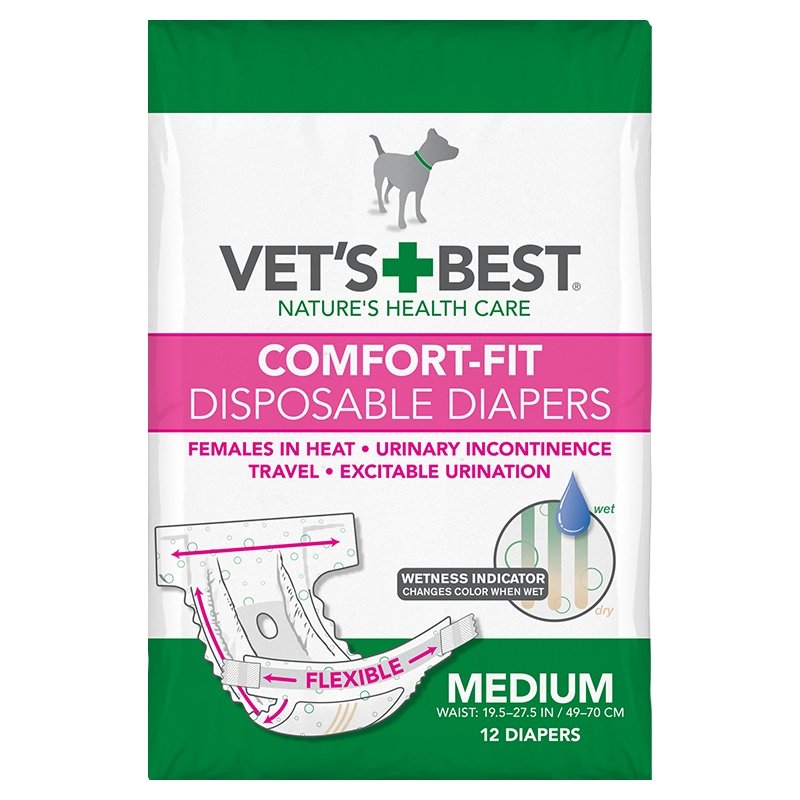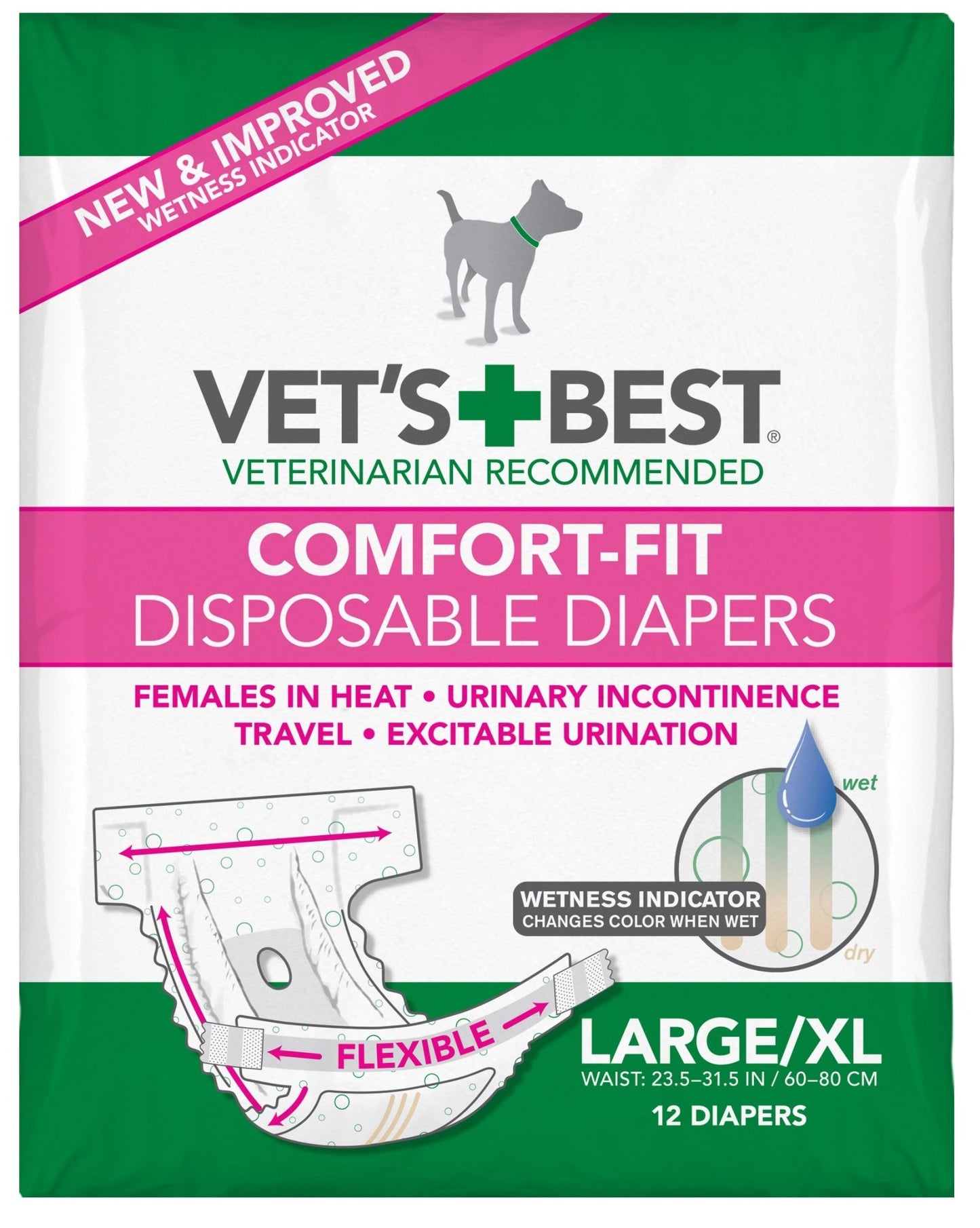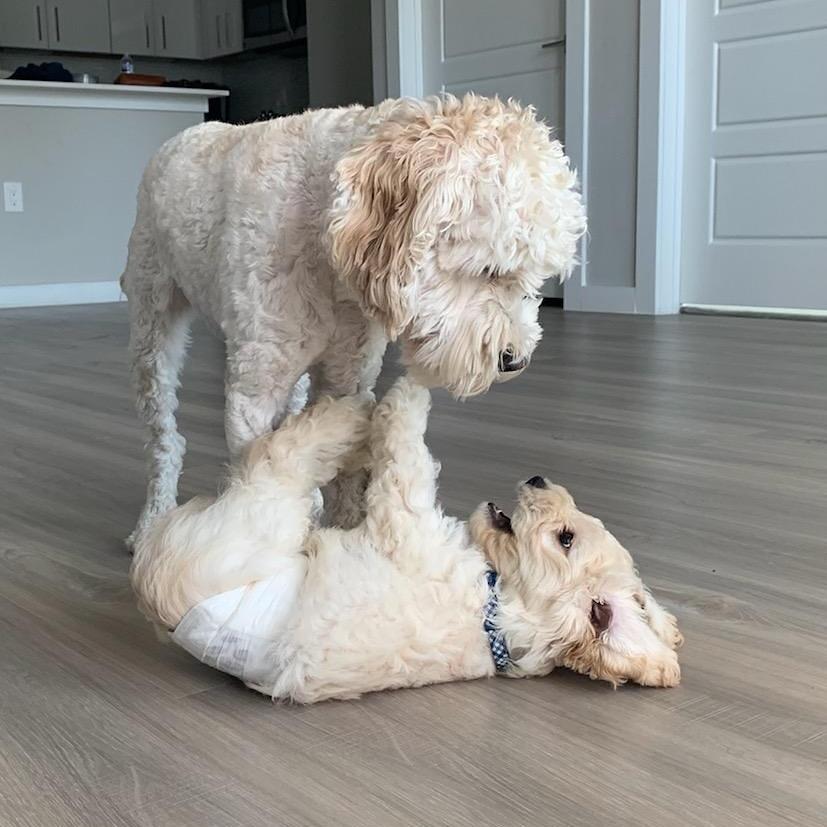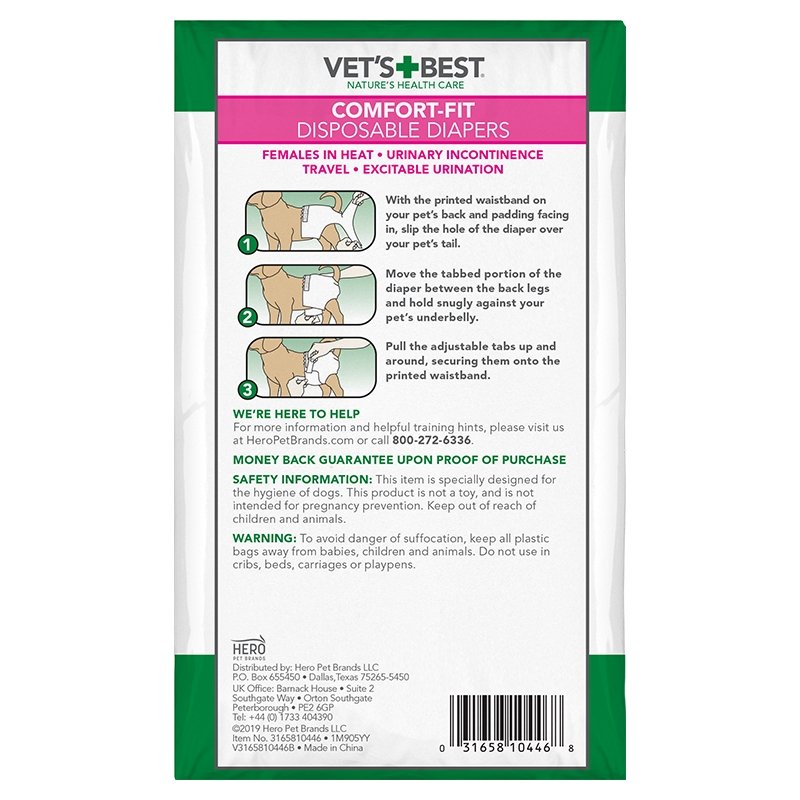 Protect your home from accidents, and restore peace of mind.
Be sure to carefully and accurately measure your pet for best fit using the sizing chart below. Diapers are not returnable.
These diapers are a perfect solution for female dogs in heat, with urinary incontinence or excitable urination. The leak-proof barrier keeps messes contained, while fur-safe fasteners and repositionable closures ensure the best fit. A wetness indicator lets you know when it's time to change the Comfort-Fit diaper. You and your dog will love them.
COMFORTABLE 
VERSATILE - A perfect, disposable solution for managing your female dog's urinary incontinence, excitable urination, and heat cycles. Makes traveling with your pet easier.
CONFIDENCE - Each Vet's Best Disposable Female Dog Diaper is manufactured with a wetness indicator. At a glance you will know when it is time to change the diaper.
SAFE AND SNUG - Our female dog diapers have fur-safe, repositionable fasteners to give you the best fit every time, while the leak barrier gives you peace of mind.
SIMPLE CONVENIENCE - 12 disposable female dog diapers per pack.
SIZING:
XS fits waists 12.5" - 16.5"
Small fits waists 16" - 22"
Medium fits waists 19.5" - 27.5"
XL fits waists 23.5" - 31.5"

Directions
With the printed waistband on your pet's back and padding facing in, slip the hole of the diaper over your pet's tail. Move the tabbed portion of the diaper between the back legs and snug against your pet's underbelly. Pull the adjustable tabs up and around, securing them onto the printed waistband. Change when soiled.
New Items & Great Deals....