Regular price
Sale price
$12.99 USD
Unit price
per
Sale
Sold out
Low stock: 3 left
Share
View full details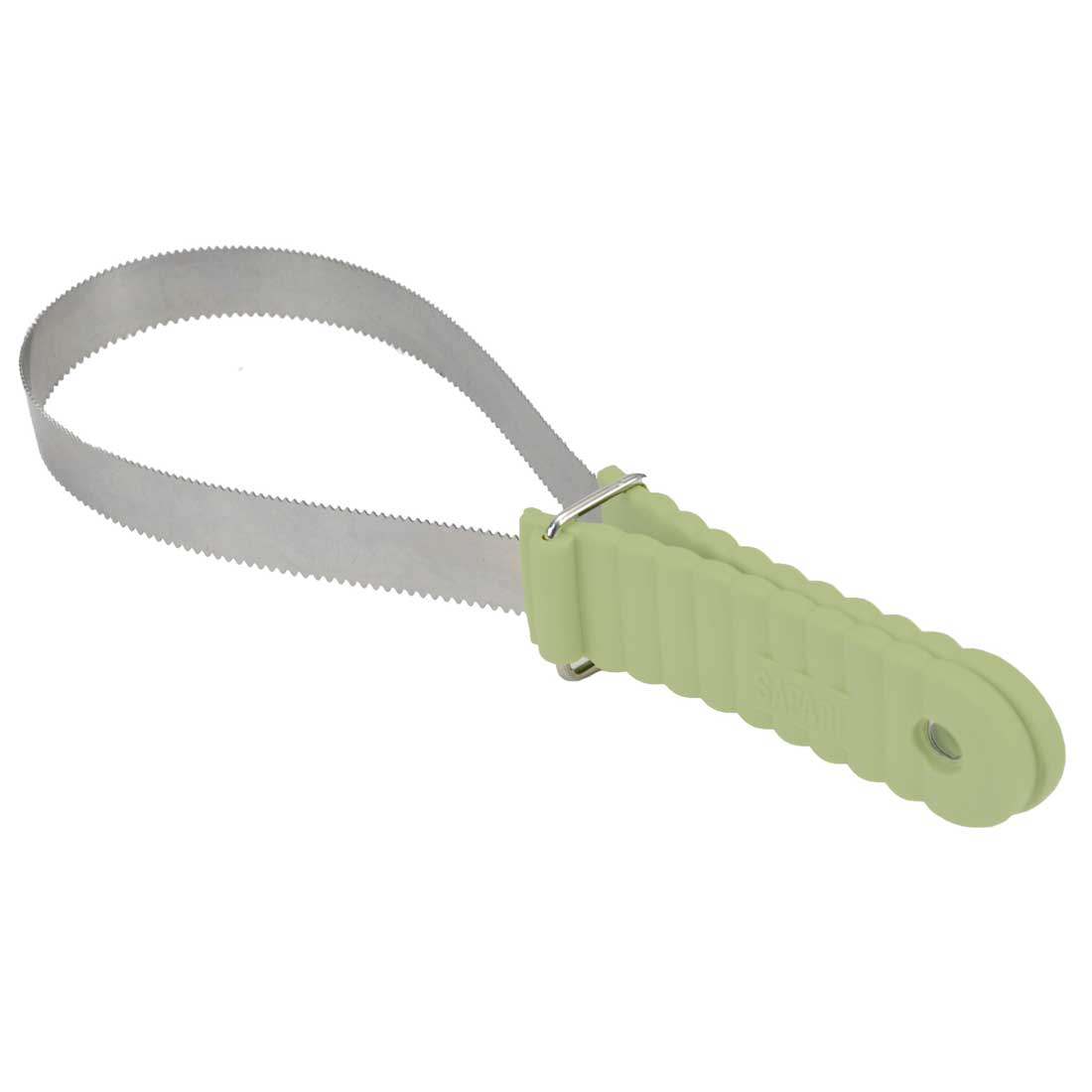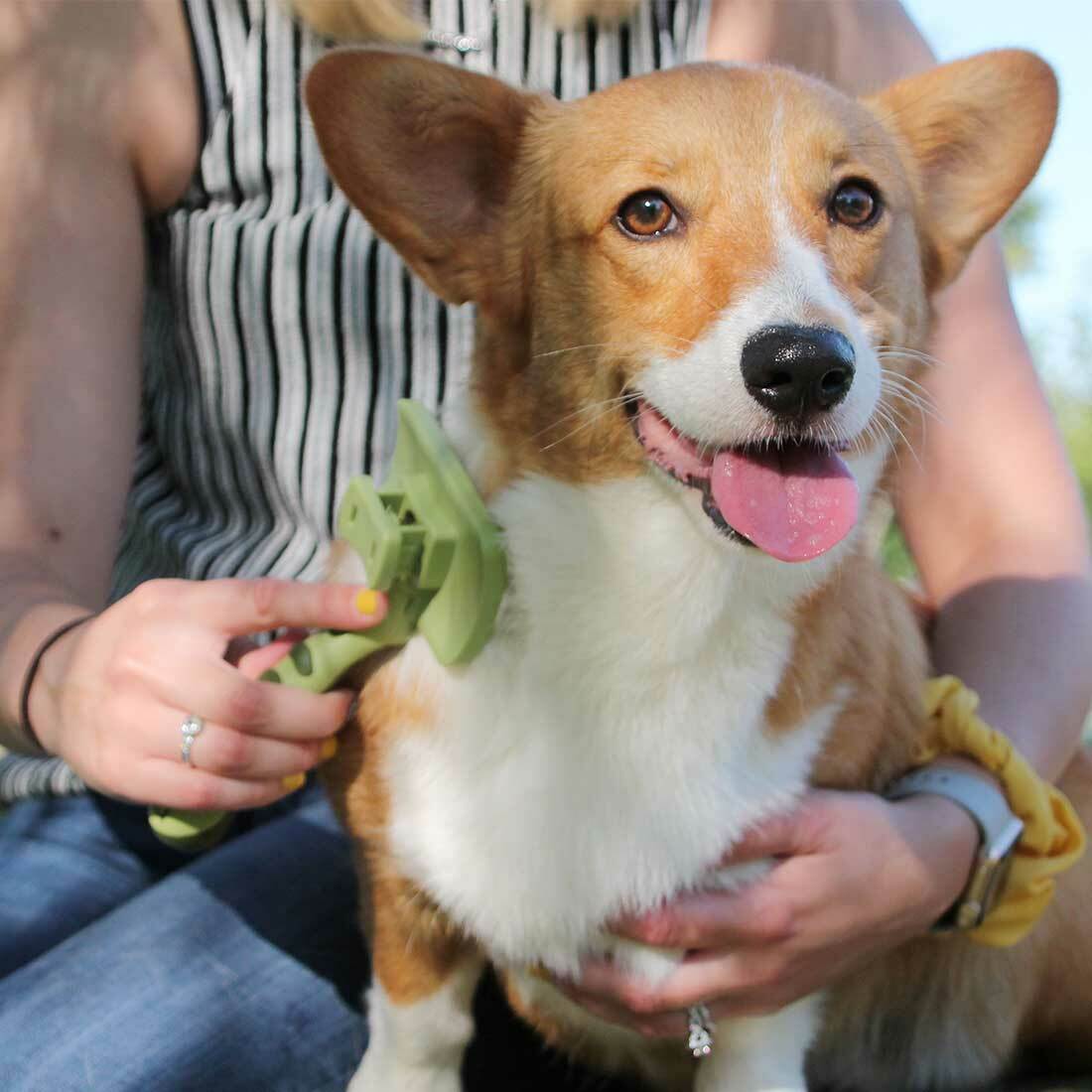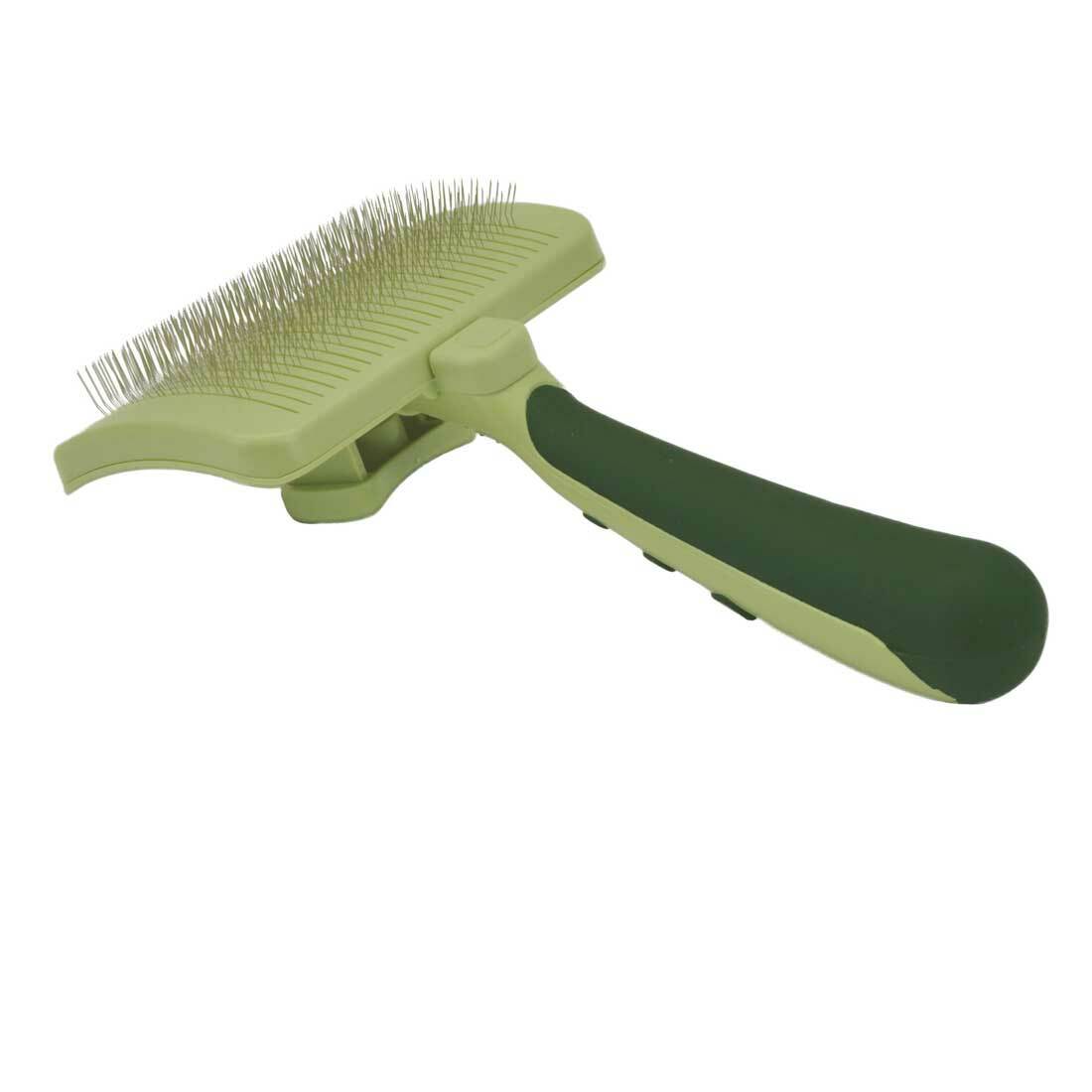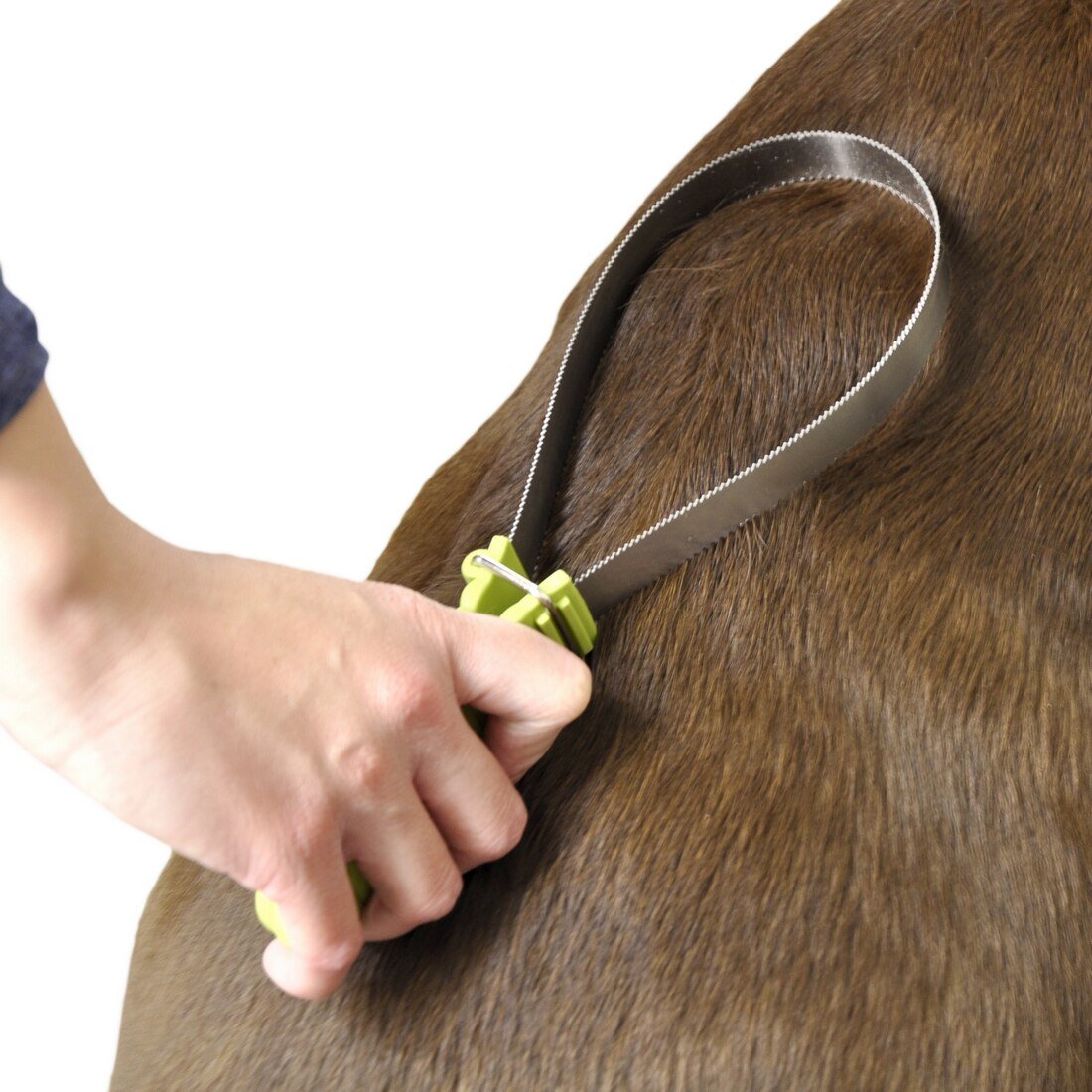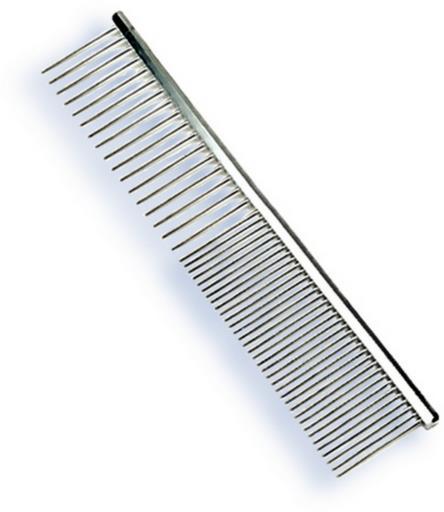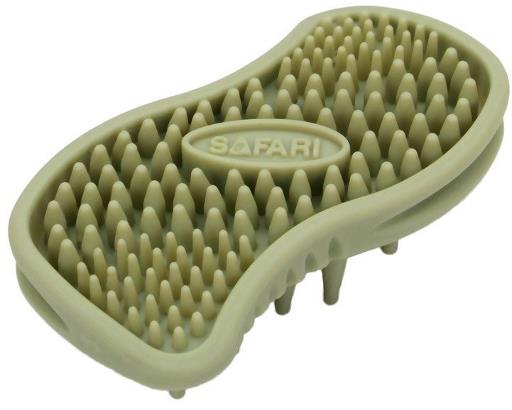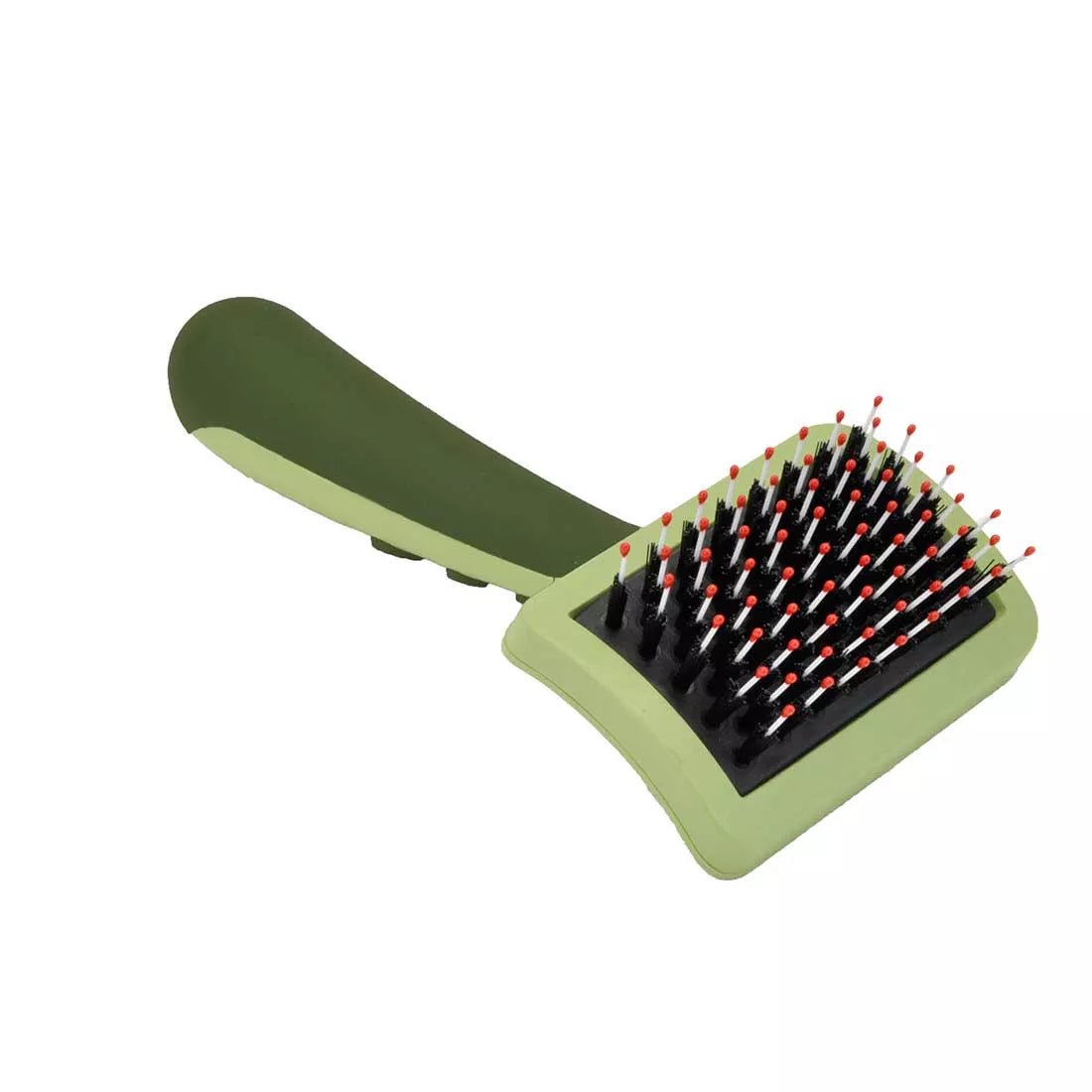 SELF CLEANING SLICKER BRUSH
Featuring stainless steel pins that retract for easy clean up, our Safari Self-Cleaning Slicker Dog Brush gently removes mats, tangles and loose hair. With regular use, these high-quality, self-cleaning slicker brushes will also reduce shedding for a healthy coat and home. The non-slip grip makes grooming easy. Regular grooming of your dog's coat will keep it clean and healthy, and time spent grooming increases the bond between you and your dog.
Grooming your dog has never been easier! With its retractable pins, cleaning this brush is as simple as pushing a button.
Gentle, stainless steel pins will ensure that your pup gets properly groomed without irritating her skin.
Comfort grip handle is made for your comfort and ensures a sturdy grip which in-hand provides amazing grooming results.
Pin design ensures thorough grooming with minimal effort.
Keep your home cleaner just by regularly grooming your pet. Keep the hair off your clothes and furniture, and into the trash!
Works on all coat types. Ideal for everyday use.
SHEDDING BLADE
Keep your dog's coat clean and healthy with the Safari® Dual-Sided Dog Shedding Blade! The ridged stainless steel blade efficiently removes loose hair to keep your dog and home clean. It's easy to use: Simply stroke from head to tail and watch the loose hair fall away. Hold the handles apart to cover large areas at a time, or hold them together to shed smaller areas. Use this shedding blade regularly in your grooming routine for a beautiful coat!
Keeps your dog and home clean by removing excess hair.
Ridged stainless steel blade efficiently sheds even the thickest coats.
Sheds large surface areas with handles held apart.
Targets smaller surface areas with handles held together.
Maintains a healthy, beautiful coat.Features
Great for Short or Long Hair. Designed to remove loose hair for a clean, healthy coat.
COMBO BRUSH
The Combo Brush is a dual purpose pin and bristle grooming brush. The Combo Brush is used for Medium to Large dogs to promote a shiny, healthy coat. Use the bristle side to distribute the dog's natural oils throughout the coat. The Combo Brush also lifts out loose hair and debris.
MEDIUM/COURSE HAIR GROOMING COMB
This comb is an excellent all around grooming comb. The wide and narrow spacing of the teeth provide complete grooming. The long teeth penetrate to the root of the hair. Excellent grooming results when used with Safari pin, slicker or bristle brush, depending on breed.
New Items & Great Deals....