Regular price
Sale price
$6.99 USD
Unit price
per
Sale
Sold out
26 in stock
Share
View full details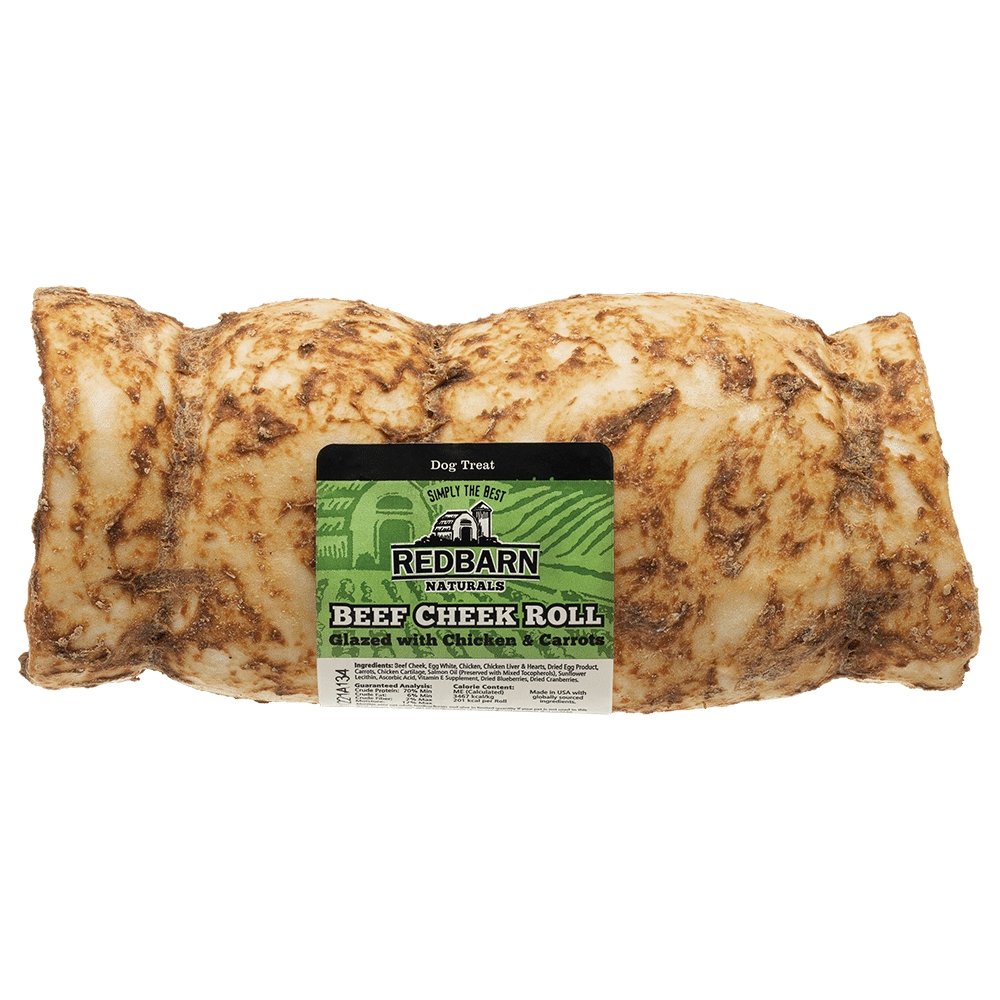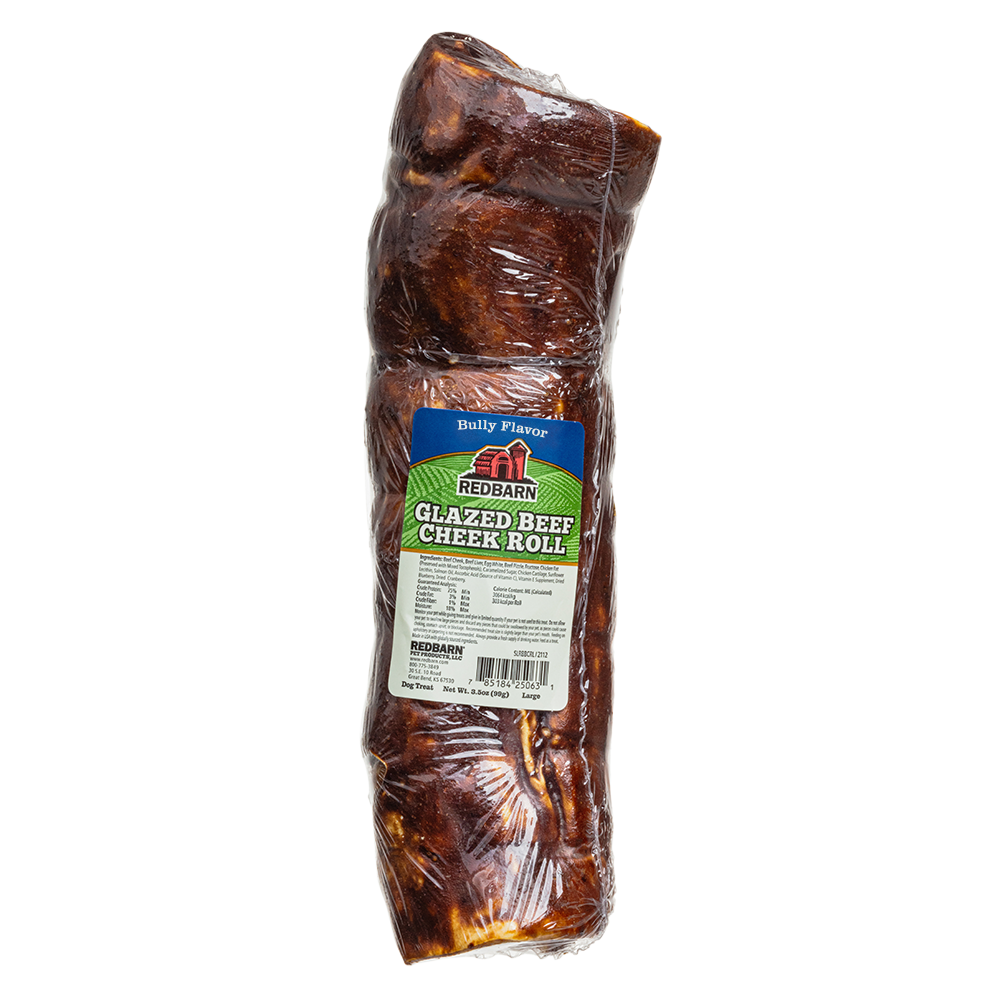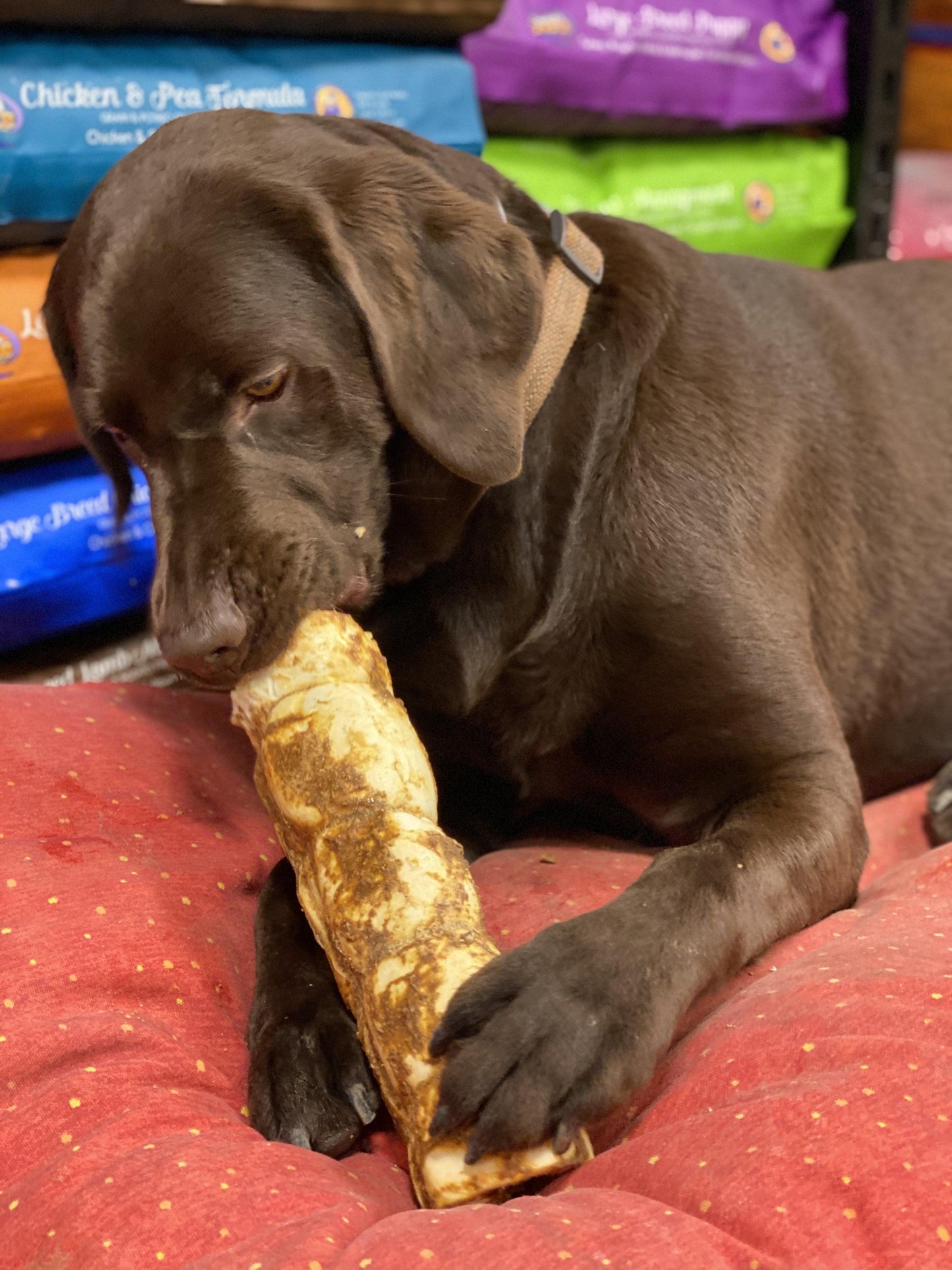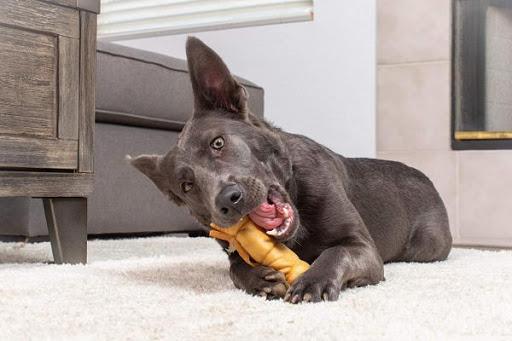 Beef Cheek Rolls are treats derived from beef "cheek" (skin above the neck) which is distinctly different than traditional rawhide. This is a worry-free alternative to the old rawhide treat which can be loaded with chemicals and even expand in your pet's stomach if too much is swallowed at once.  This can be a dangerous and expensive lesson on the affects of rawhide on your pet's digestive tract. Beef cheek is high in protein and contains 210 percent more iron than typical cuts of beef. 
Beef cheeks are a great way to reduce stress and anxiety for dogs. The combination of flavor and durability helps to reduce boredom for dogs of all ages. Beef cheeks do not break apart or crumble during chew sessions, making them highly durable treats. Beef cheeks contribute to your dog's dental hygiene by removing plaque and tartar.
Features & Benefits:
All Natural: No preservatives, chemicals, or hormones added
Promotes healthy teeth, and gums and improves dog's breath
A great solution for aggressive chewers 
Contains high doses of vitamin B and C
Collagen-rich alternative to rawhide 
Easily Digestible 


BULLY GLAZED
Beef Cheek, Beef Liver, Egg White, Beef Pizzle, Fructose, Chicken Fat (Preserved with Mixed Tocopherols), Caramelized Sugar, Chicken Cartilage, Sunflower Lecithin Salmon Oil, Asorbic Acid (Source of Vitamin C), Vitamin E Supplement, Dried Blueberry, Dried Cranberry.
Crude Protein: 75% MinCrude Fat: 3% MinCrude Fiber: 1% MaxMoisture: 18% Max
Size: hand-sorted by weight and may vary in size.
Length: 12"
Diameter: 2.5 inches
CHICKEN GLAZED
Beef Cheek, Egg White, Chicken, Chicken Liver & Hearts, Dried Egg Product, Carrots, Chicken Cartilage, Salmon Oil (Preserved with Mixed Tocopherols), Sunflower Lecithin, Ascorbic Acid, Vitamin E Supplement, Dried Blueberries, Dried Cranberries.
Crude Protein: 70% MinCrude Fat: 6% MinCrude Fiber: 2% MaxMoisture: 12% Max
*****************************************************************************************
Chew Meter: Medium to Hard
Recommendations: intended for intermittent/supplemental feed only. 
Store and Preserve: Beef cheeks are reusable and can be stored for weeks with proper storage. Simply dry it off in between uses and store it in cool, dry places. Unused beef cheek may last up to 2 years in a dark cool place. 
Why we love it: We first tried the cheek rolls without any glazing on them and our pup didn't act interested.  It sat around for months before she rediscovered it and started chewing. This brand comes with glazing on the roll to make it more attractive to the skeptical dog.  Our pup didn't hesitate with this one. It seems to satisfy her need to chew.  It's a very clean treat too...she can eat it inside without the worry of those nasty remnants often left behind from bones. That's a huge win!
New Items & Great Deals....