Regular price
Sale price
$12.99 USD
Unit price
per
Sale
Sold out
Low stock: 2 left
Share
View full details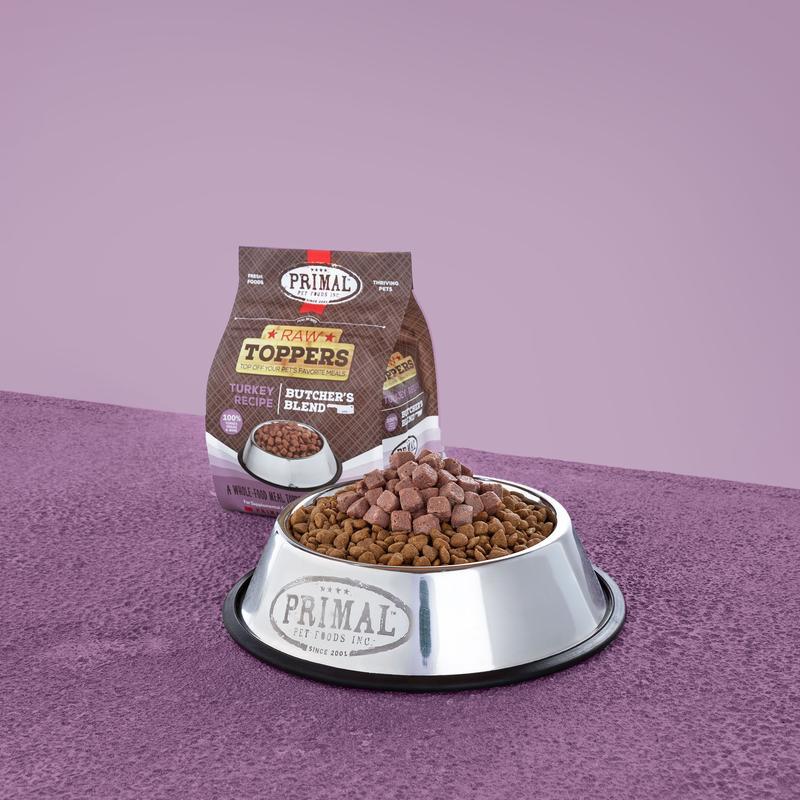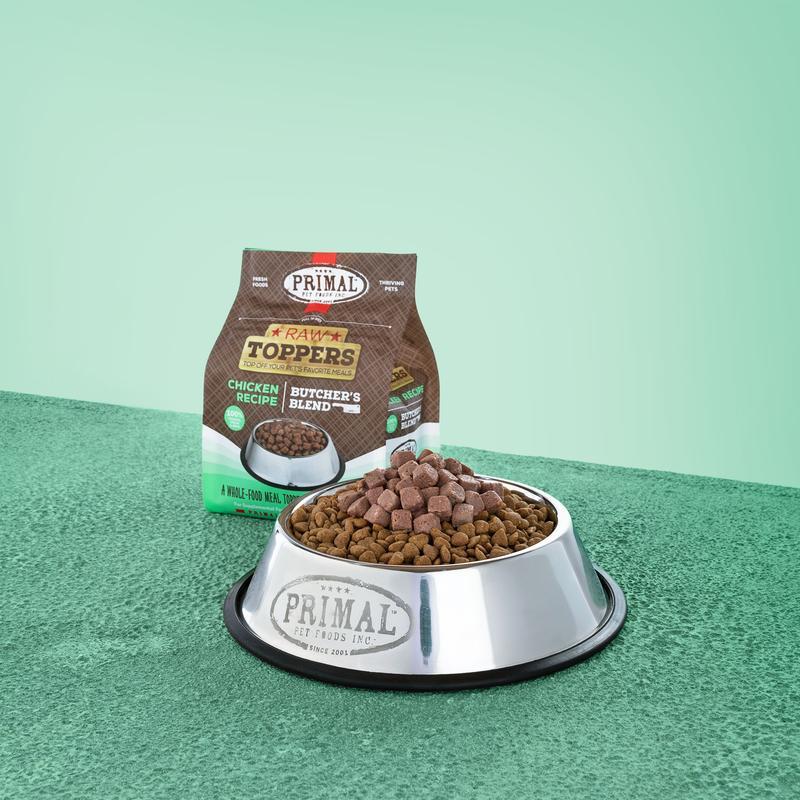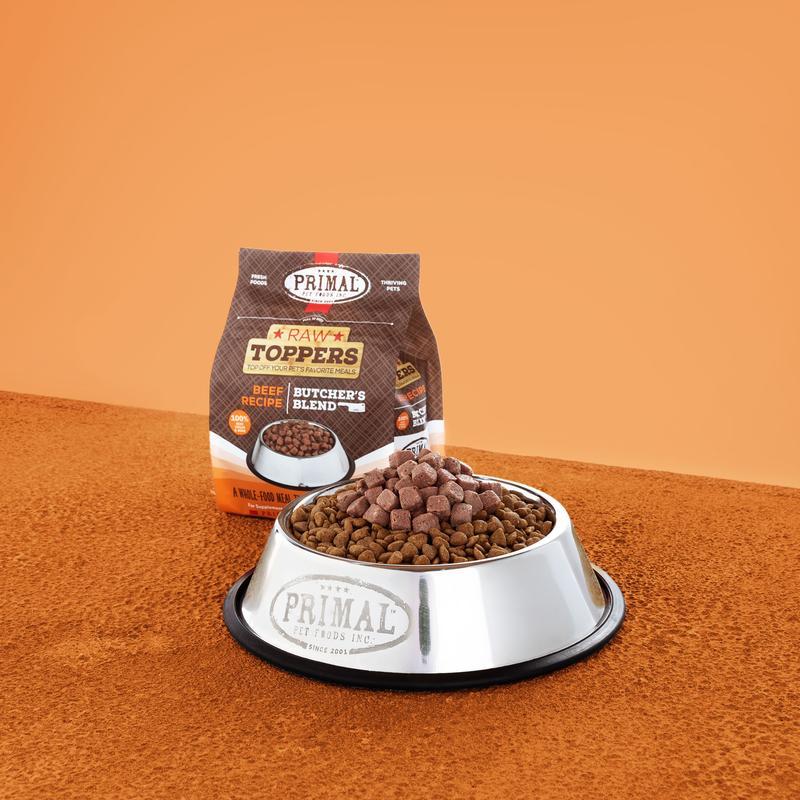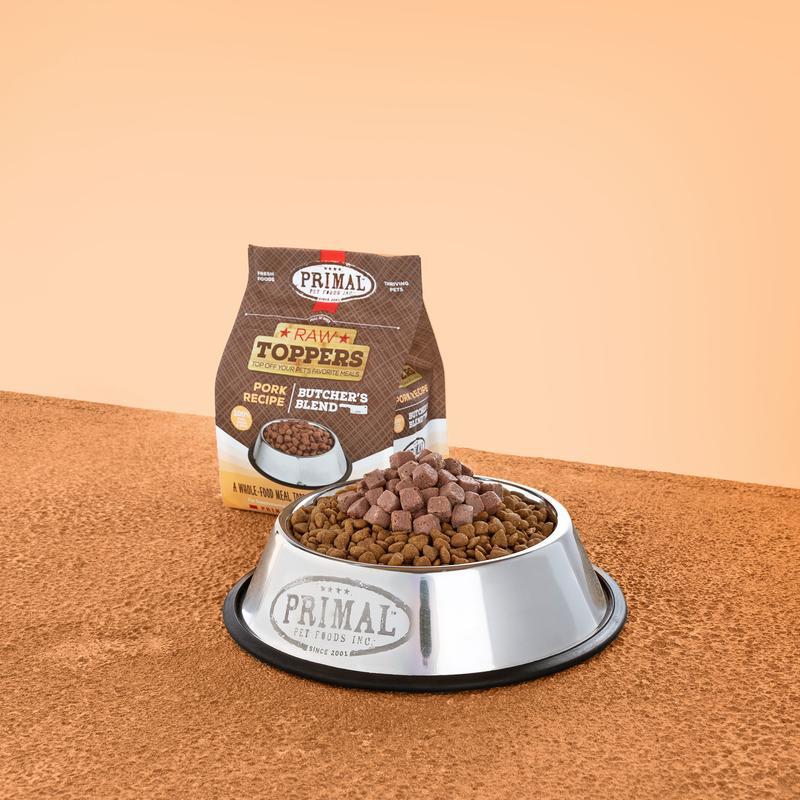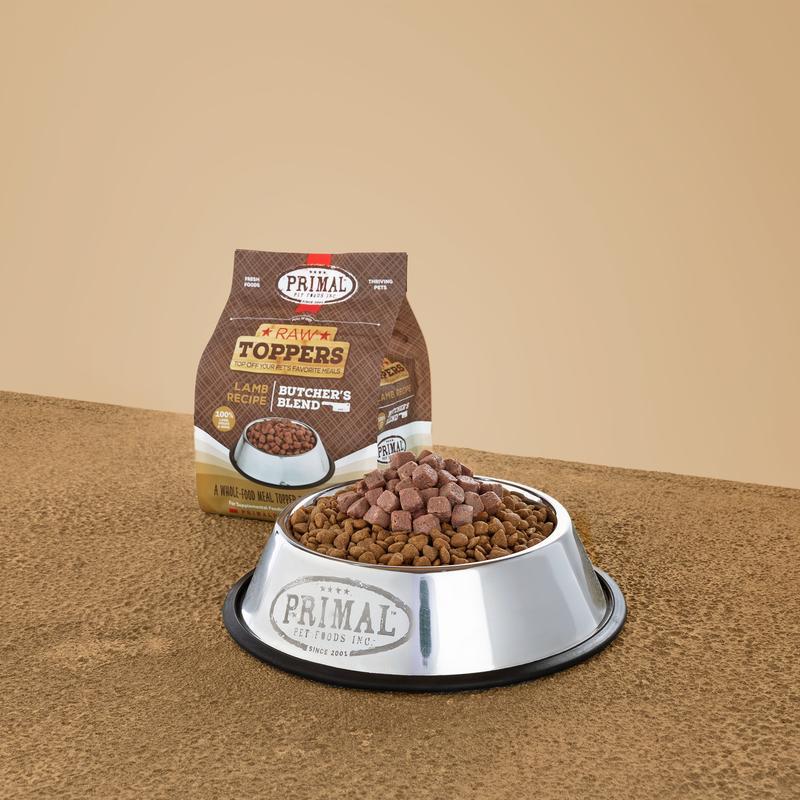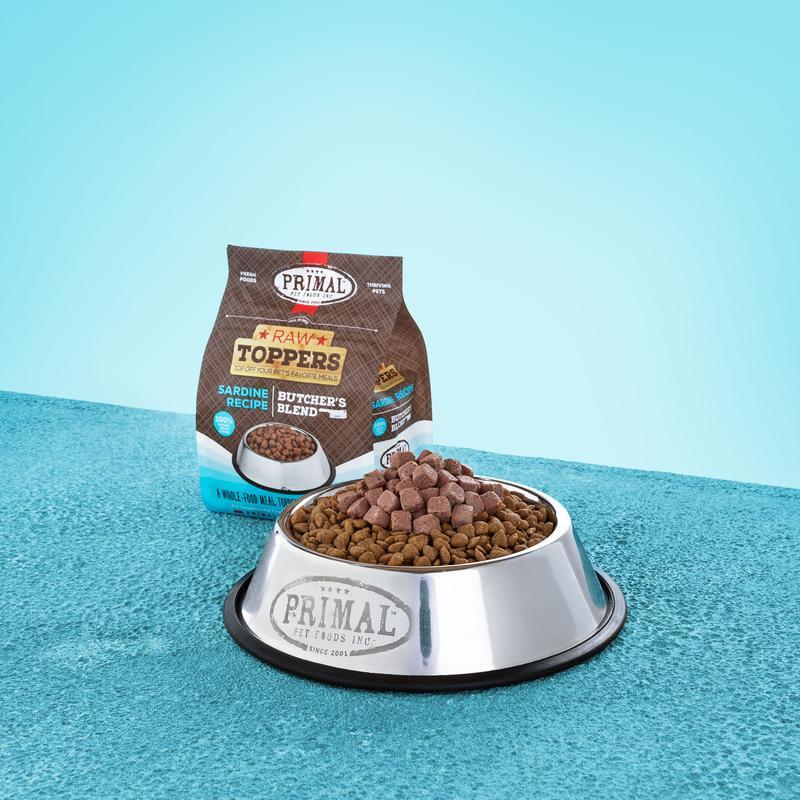 THIS FROZEN PRODUCT CAN ONLY BE PURCHASED FOR IN STORE PICKUP OR LOCAL DELIVERY SO DO NOT ADD IT TO YOUR CART IF YOU CANNOT PICK IT UP OR HAVE IT DELIVERED INSIDE THE 59911 ZIP CODE.
A quick-thaw, raw meat topper made from only high-quality animal protein for a boost of fresh food nutrition that your dog (and most definitely cat) craves.
Dry diets can be very dehydrating for our pets.  While we understand that budget is often a factor for why people don't switch to feeding raw, Primal's toppers are a simple and affordable addition to the diet that has HUGE benefits for your pet. Their coat will be shinier, eyes brighter, poops smaller and general happiness, well, happier! Over the years that we've owned our family run pet stores, we have seen firsthand the difference between a raw fed dog or cat and one that eats a dry diet alone. What you spend on a quality dog food is what you WON'T spend at the vet trying to fix the problems that ultimately are caused by a dry food only diet. Please believe us. This isn't a marketing gimmick to try to get you to spend more money. Our margins are actually terrible on raw food! It is because of watching our own pets die from cancer that we finally took a hard look at what exactly we were feeding and ultimately made the switch to raw, and ultimately felt we needed to share this with the world.
DID YOU KNOW? Raw or gently cooked (low and slow people!) foods are the most affordable way to feed next to kibble.  Canned and freeze dried tend to be the most expensive, while dehydrated lands somewhere in the middle, depending on how many potatoes the diet has in it.
New Items & Great Deals....