Regular price
Sale price
$24.99 USD
Unit price
per
Sale
Sold out
4 in stock
Share
View full details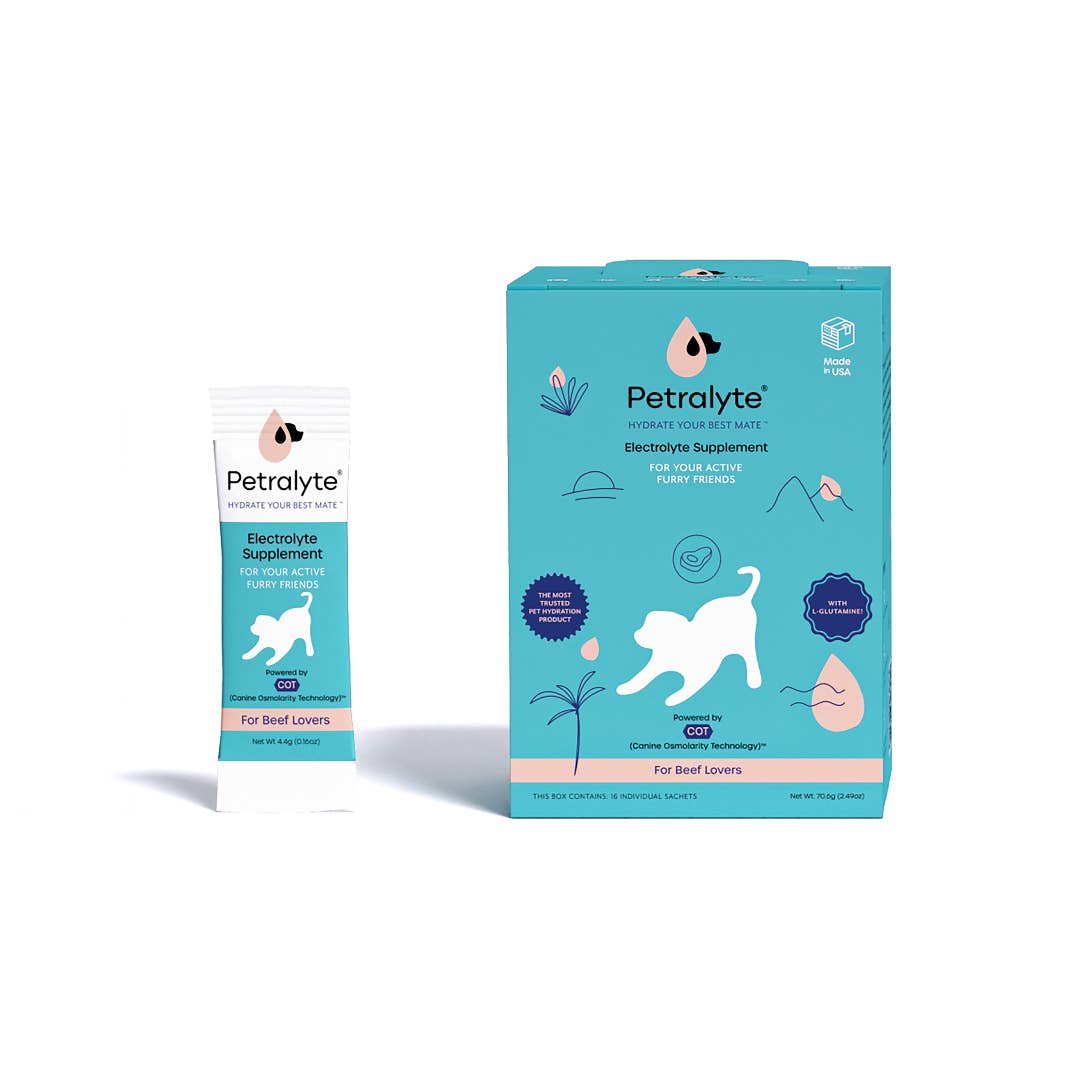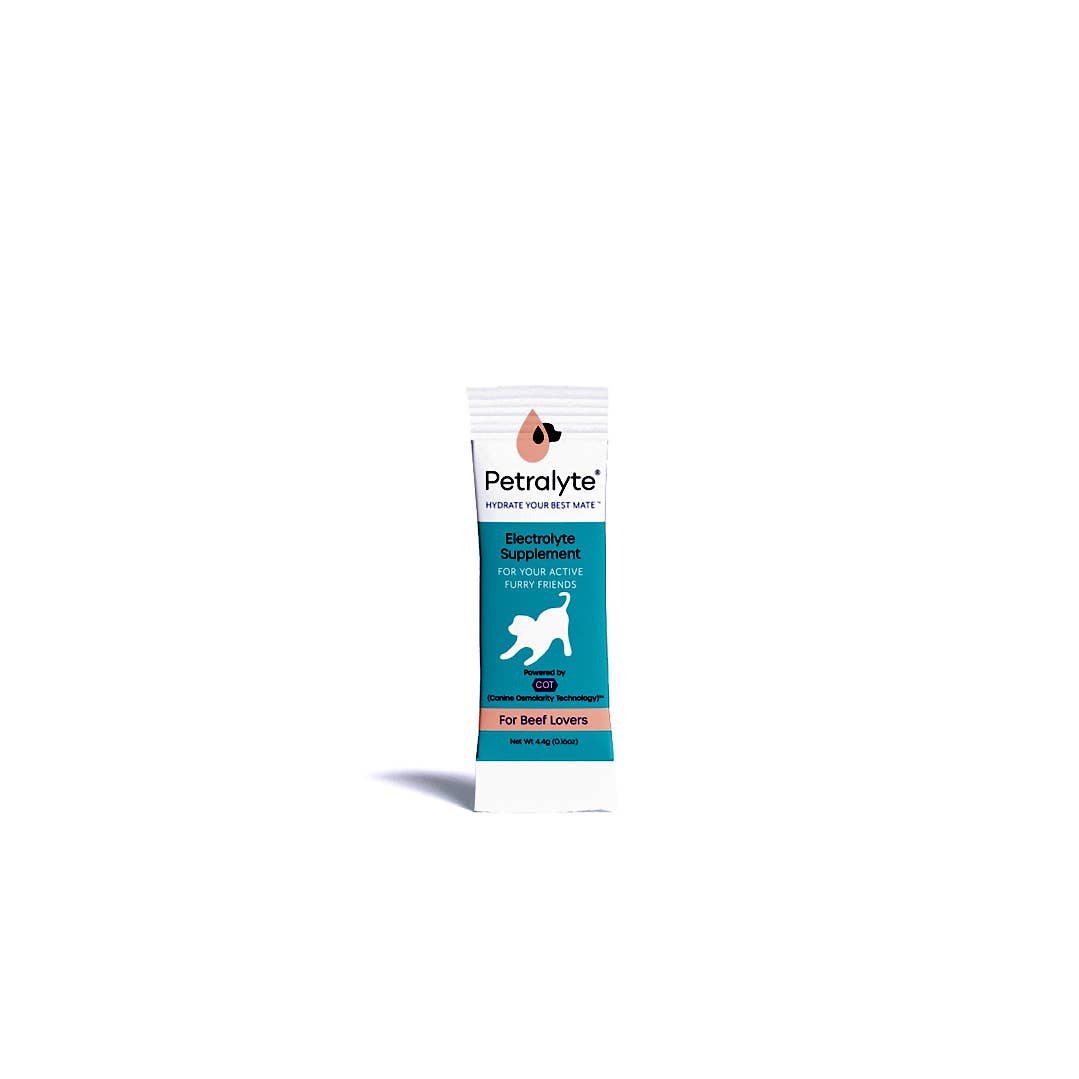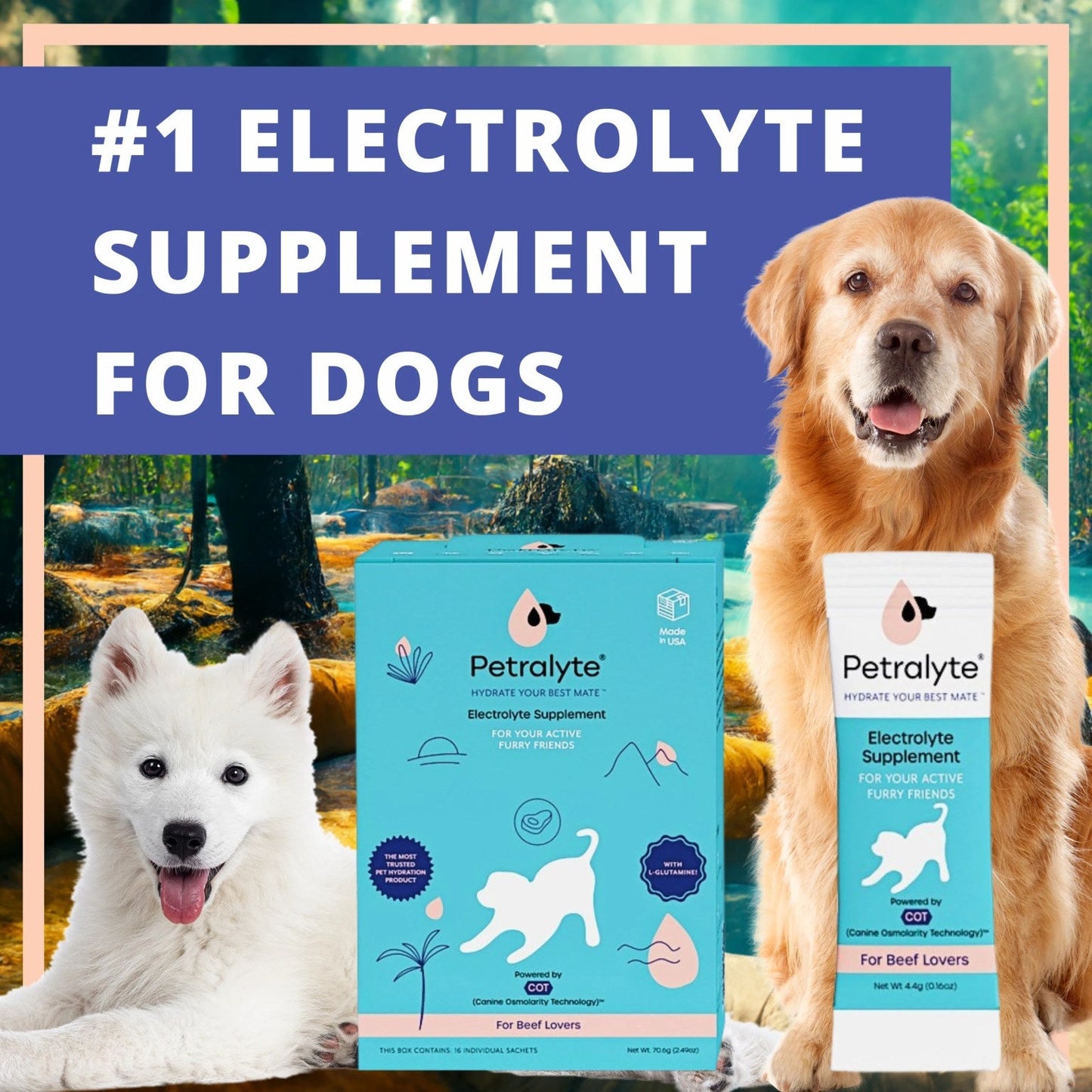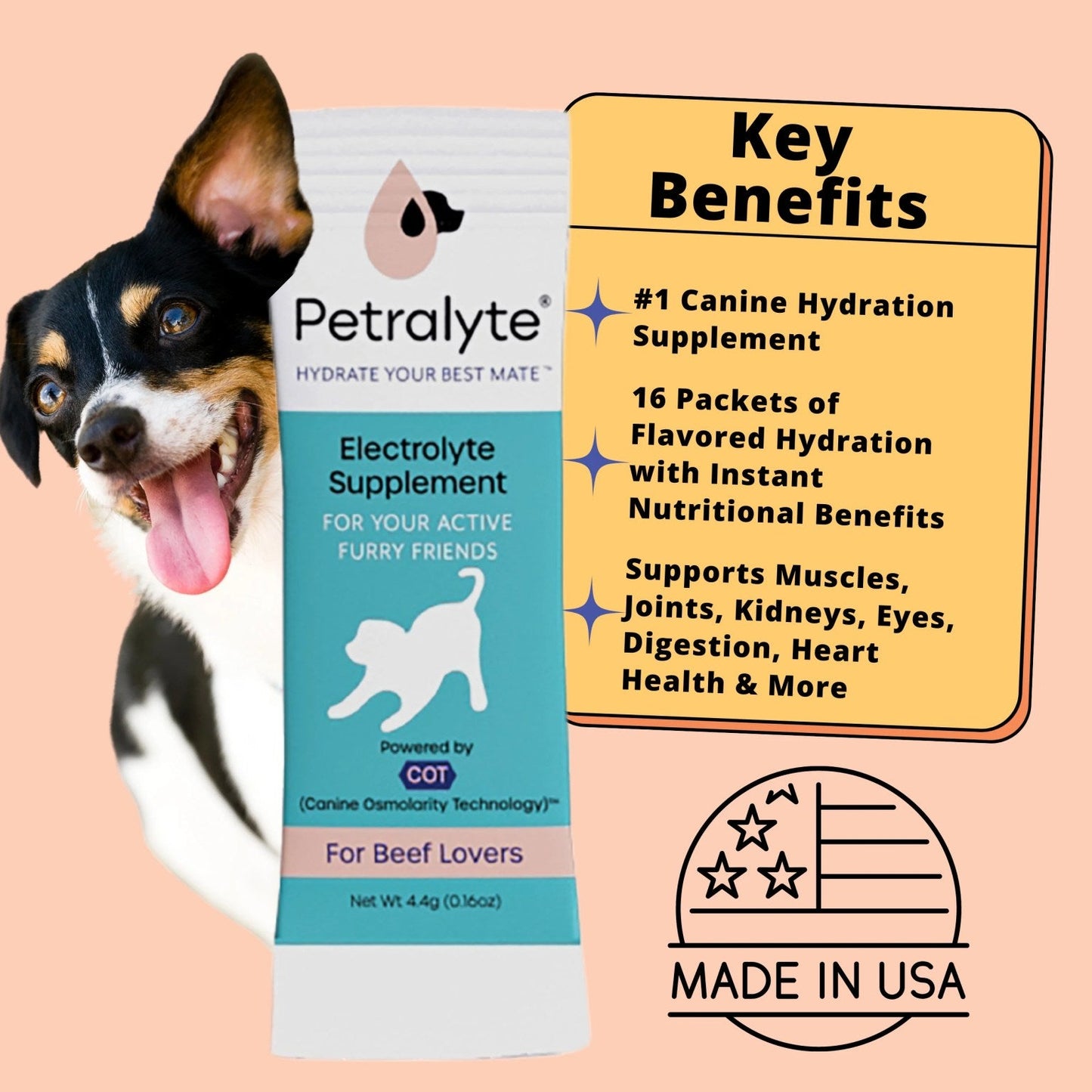 Be sure to hydrate you

and

your pet!
Dehydration related to heat stress is one of the most common preventable causes of death in dogs. This 8-in-1 Formula – Petralyte Dog Electrolyte and Joint Supplement is made with premium, natural ingredients that support physical performance and recovery for dogs of all ages, breeds, and sizes.
Supplements include Glucosamine, Chondroitin, and MSM for Mobility & Joints, Taurine for Muscle, Heart, & Vision, plus L-Glutamine, Galactooligosaccharides, Oligofructose, and Inulin for Intestines & Gut.
Veterinarian Certified – Petralyte drastically improves the speed and efficiency of water absorption, helping dogs to stay hydrated and healthy. Canines need electrolytes and nutrients just like humans do, especially before, during, and after exercise, on hot weather days, and when recovering from illness.
Features:
Portable & Easy To Use – Simply add the individual packet of powdered supplement into your dog's wet / dry food OR 8oz of water and mix.
16 Adventure Ready Packets of Flavored Hydration with Instant Nutritional Benefits.
Kind to the World – With every Petralyte purchase, Petralyte donates to help a dog in need.
Pure, Clean, & Simple
Veterinarian Formulated

Full Electrolyte Complex

8 Beneficial Supplements In 1 Daily Sachet
Natural, Premium Ingredients

Made In The USA

Use As A Food Topper / Mix With Water

For All Breeds & Life Stages

Eco-Friendly
Ingredients
Fructose, Potassium Chloride, L-Glutamine, Glucosamine, Sodium Chloride, [Natural Beef Flavor / Natural Chicken Flavor / Natural Turkey Flavor], Methylsulfonylmethane, Calcium Carbonate, Galactoligosaccharide, Chondroitin Sulfate, Taurine, Magnesium Oxide, Oligofructose, Inulin
Veterinary-certified through extensive research and trial testing
Directions and Suggested Use
Add 1 sachet to wet / dry food OR 8oz of water and mix thoroughly.
Begin with half the suggested amount, and gradually increase to the suggested daily amount. Amounts can be split between AM and PM. Up to 50lbs = 1 Sachet, Over 50lbs = 2 Sachets.
Pro Tip: Introduce as a Food Topper to familiarize your pup with the flavor 
BENEFITS:
STOMACH & INTESTINAL BENEFITS
Contains L-Glutamine, an amino acid supplement, that is used to prevent and treat stomach and intestinal damage and inflammation of the pancreas.
Additionally, Petralyte has Oligofructose and Inulin, which help stimulate healthy gut flora.
MUSCLES, HEART & VISION BENEFITS
Contains Taurine, an amino acid which helps all muscles function better. Since the heart is the most important muscle in your dog's body, Taurine is vitally important in promoting cardiovascular health. Taurine is also needed to keep your dog's eyes healthy.
HIP, LIGAMENT & JOINT BENEFITS
Contains Glucosamine and Chondroitin which support mobility and joint comfort. Petralyte also contains Methylsulfonylmethane, which serves as the building block for cartilage and joint fluid.
METABOLIC AND IMMUNE SYSTEM BENEFITS
Contains Galactoligosaccharide, a prebiotic which helps improve colonic health and immunity.

New Items & Great Deals....