Regular price
Sale price
$11.99 USD
Unit price
per
Sale
Sold out
Low stock: 1 left
Share
View full details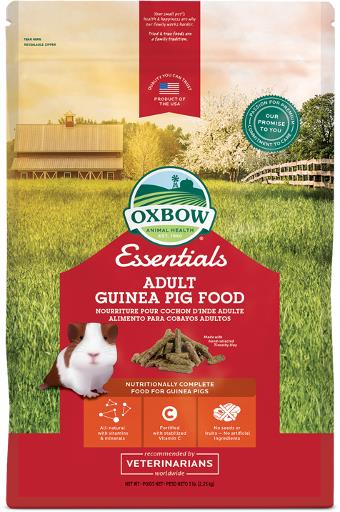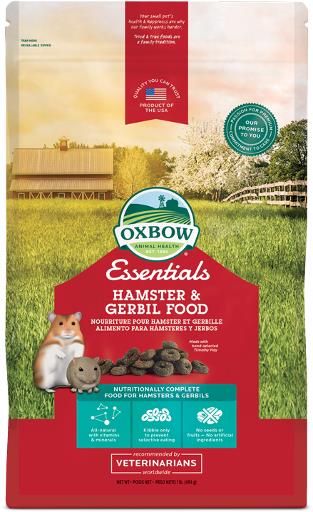 Oxbow began with a farmer, his craft, and a passion for perfection. As a fifth generation hay farmer, Oxbow Founder, John Miller, spent years honing the craft of producing premium hay. John became practiced in the art of waiting for the perfect harvest conditions (even if it meant harvesting beneath the stars) and developed a reputation for producing the most premium hay the market had to offer.

John soon discovered a need in the small pet community for proper nutrition and education and embarked on a journey to revolutionize the way small pets were fed and cared for. Started in 1980, one farmer's passion has grown into a global commitment to small animal health.

The Hamster and Gerbil Food is a complete, stabilized feed with optimally balanced nutrients that help maintain proper nutrition, weight, digestive function, dental health and quality of life for active pets. It includes a high level of fiber for digestive mobility. It does not include seeds, high-sugar fruits, or artificial preservatives, colors and flavors. Healthy Handfuls - Hamster and Gerbil Food is not intended for pregnant or nursing females. Serve with Oxbow hays to encourage foraging and provide enrichment. 
Thei Adult Guinea Pig Food is made from timothy grass meal, which includes the high fiber adult guinea pigs need. However, it contains a lower level of protein, calories and calcium than alfalfa-based pellets. Adult animals' digestive systems do not require the same level as that of younger animals. Essentials - Adult Guinea Pig contains stabilized Vitamin C and an optimal calcium-to-phosphorus ratio that helps maintain a healthy body. When fed with Oxbow grass hays and treats, Essentials - Adult Guinea Pig provides complete stabilized nutrition.
New Items & Great Deals....