Regular price
Sale price
$18.99 USD
Unit price
per
Sale
Sold out
Low stock: 2 left
Share
View full details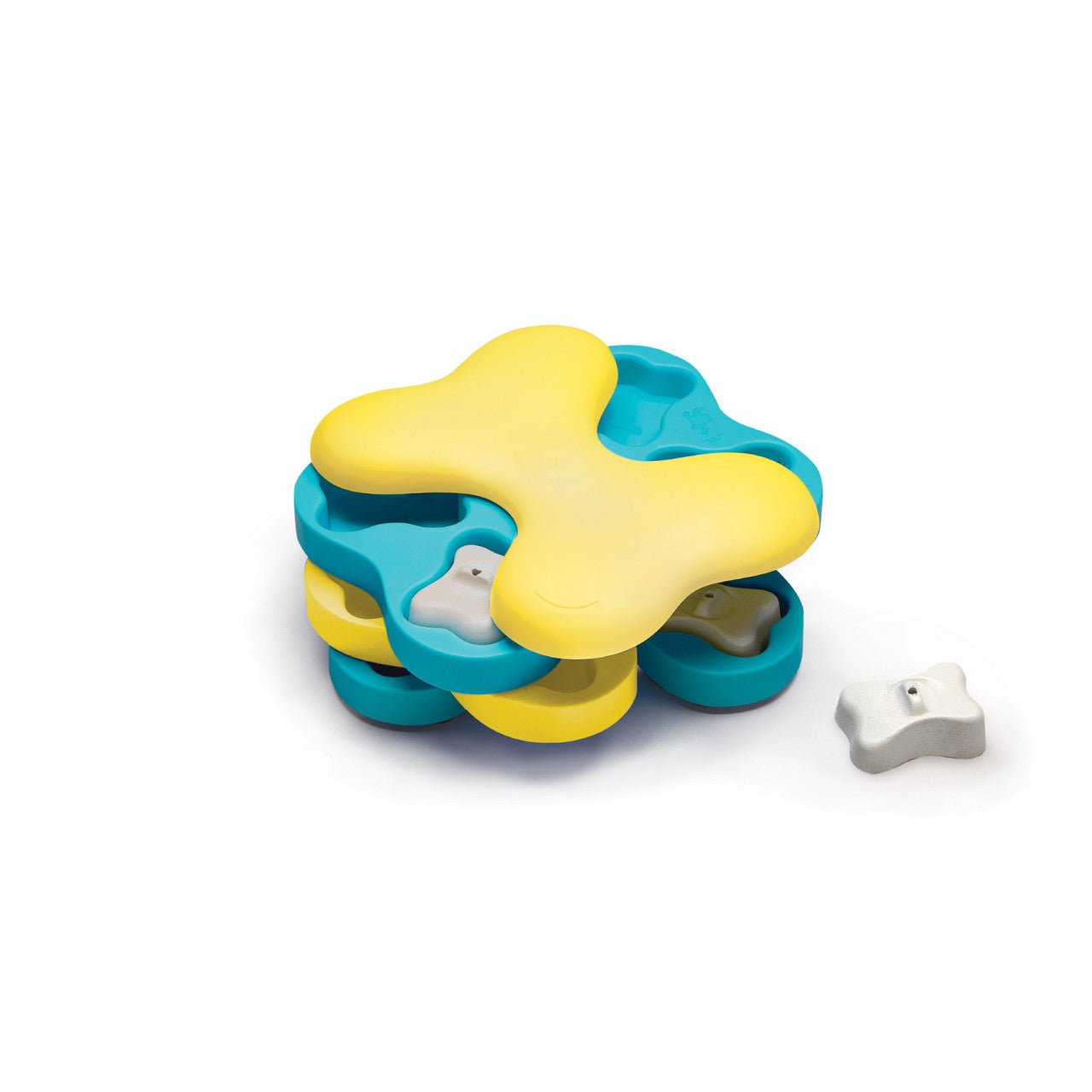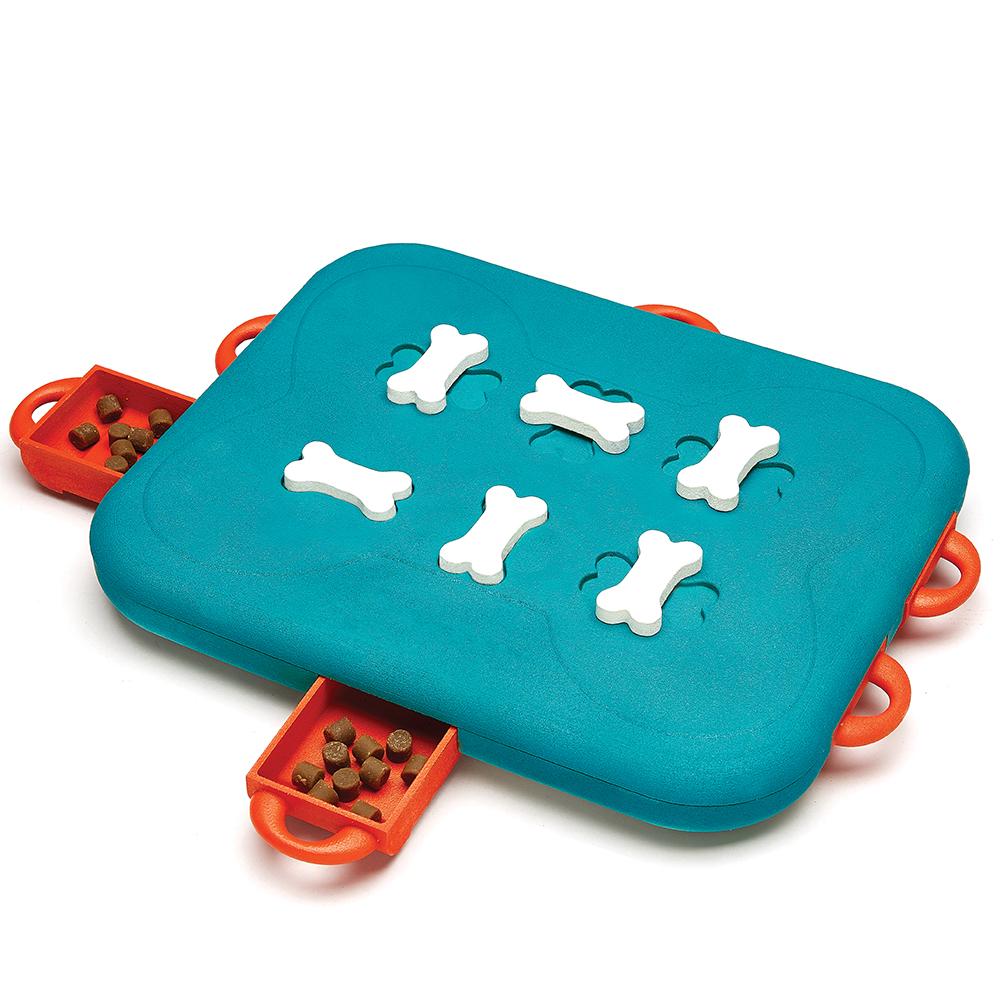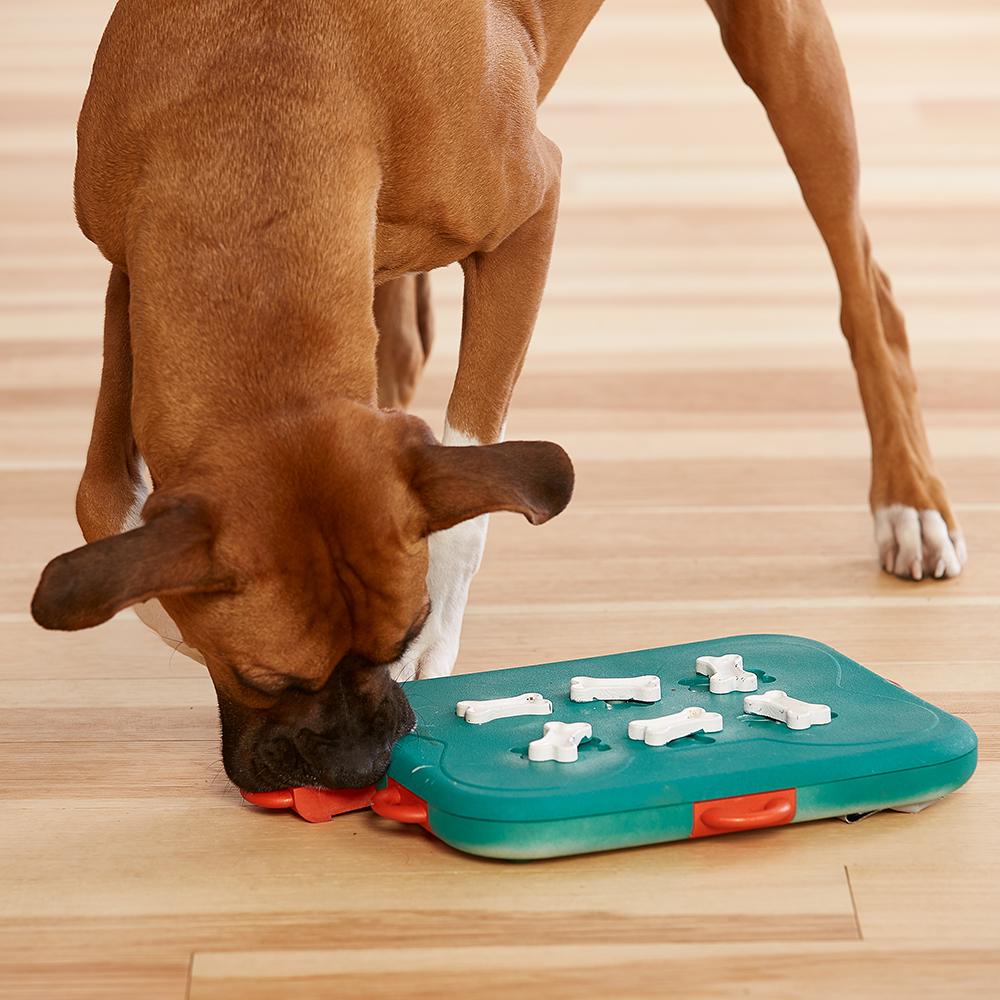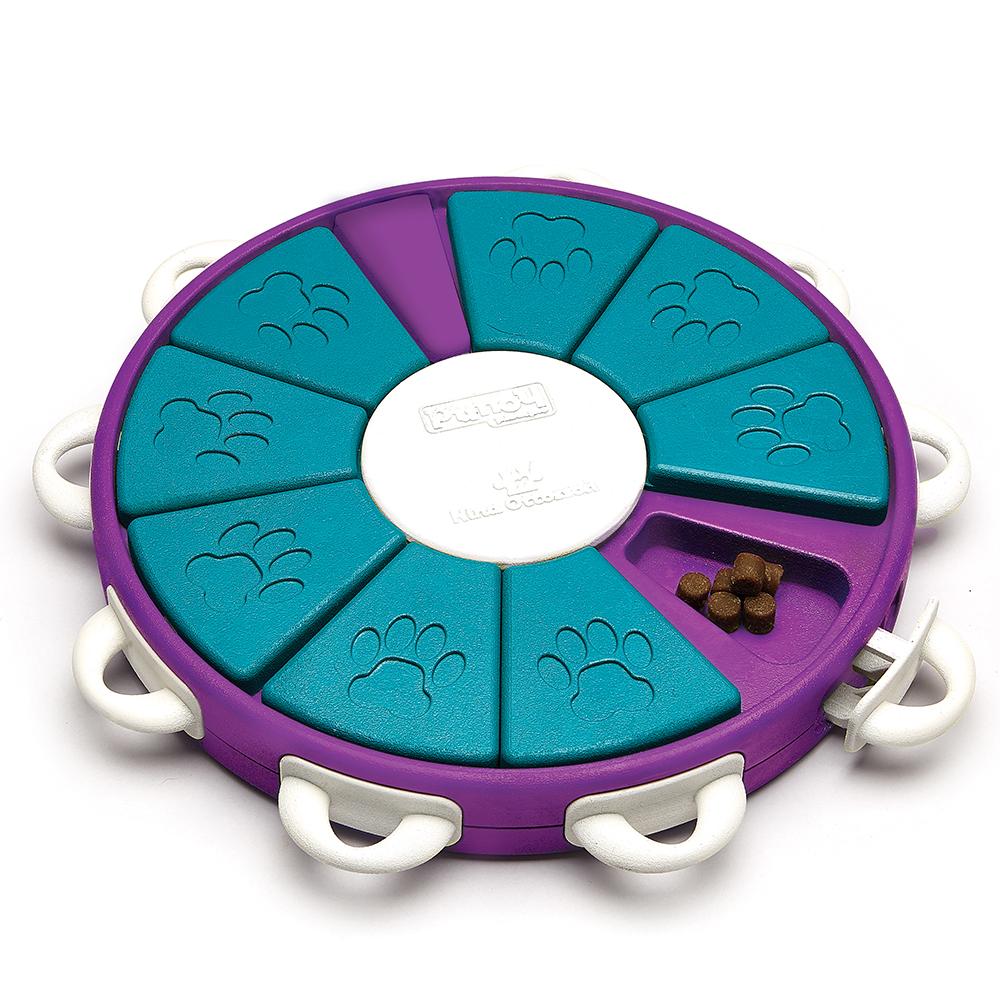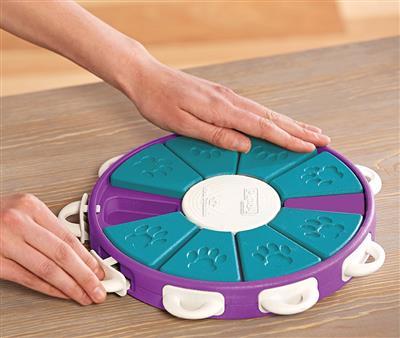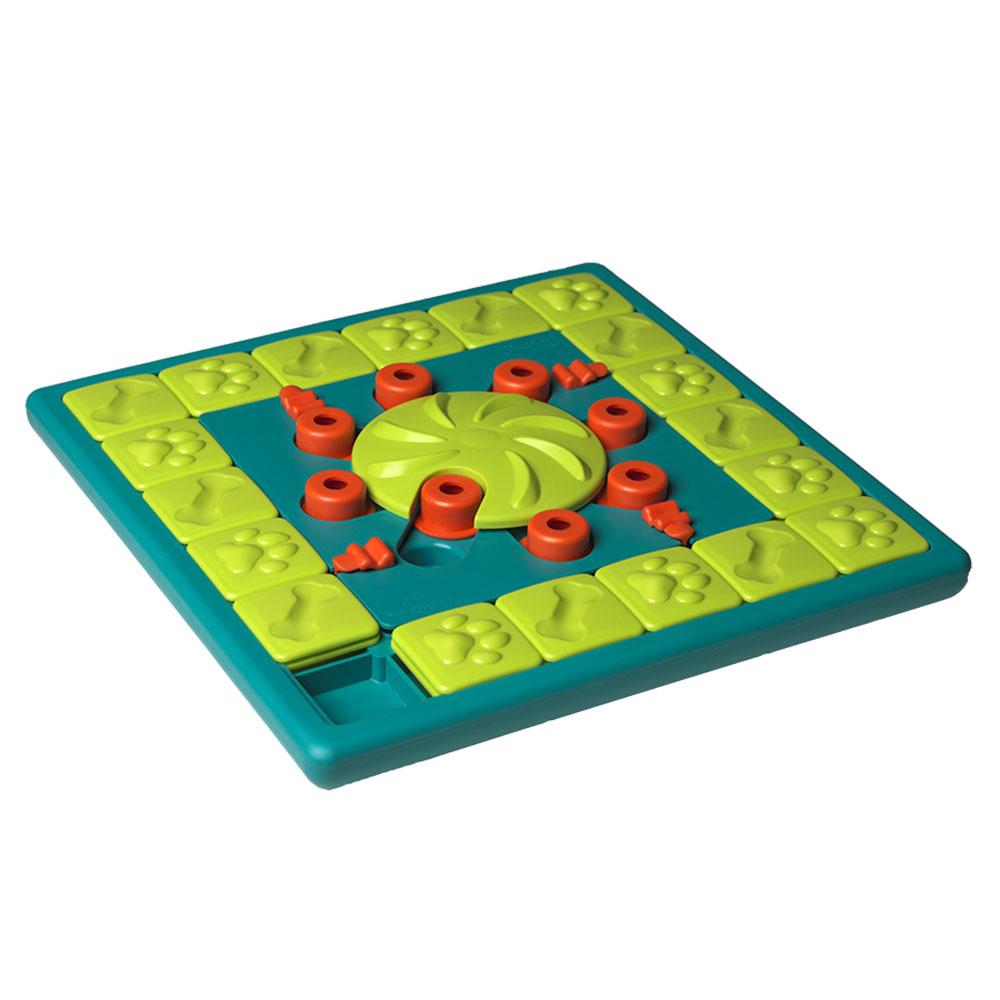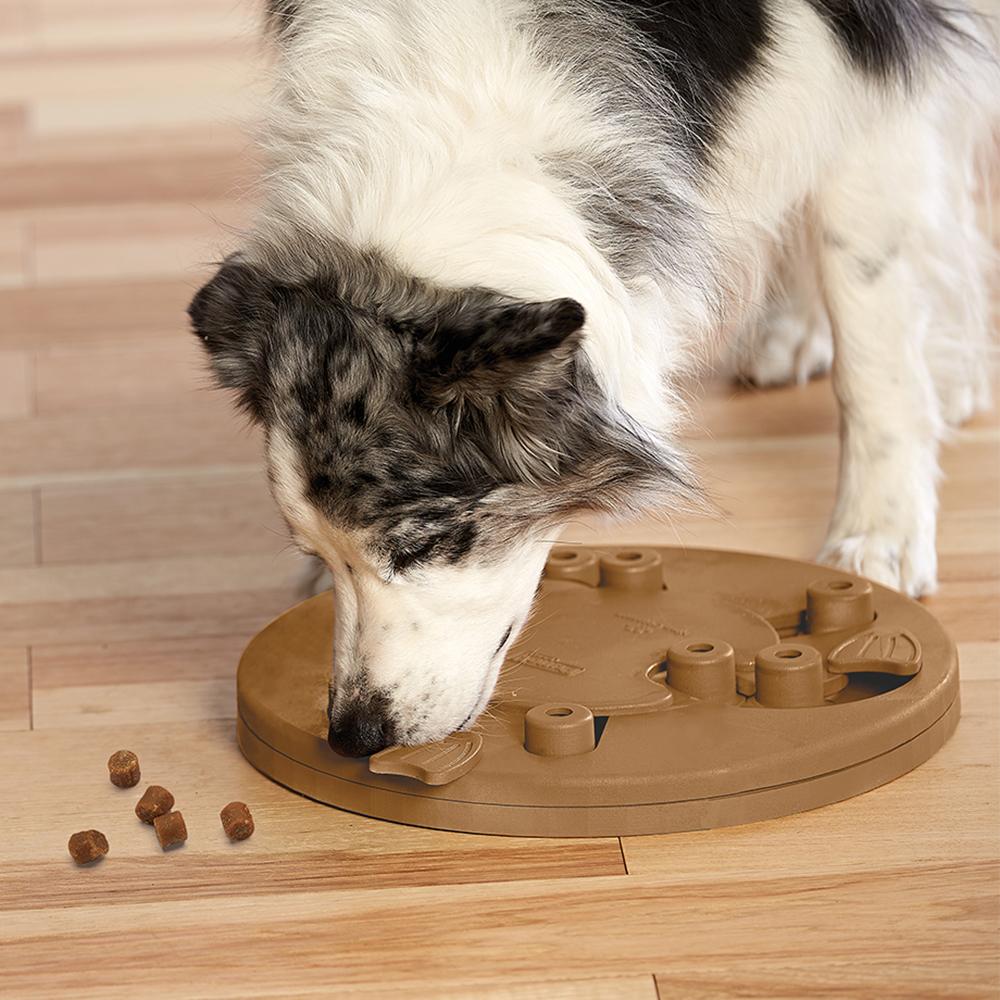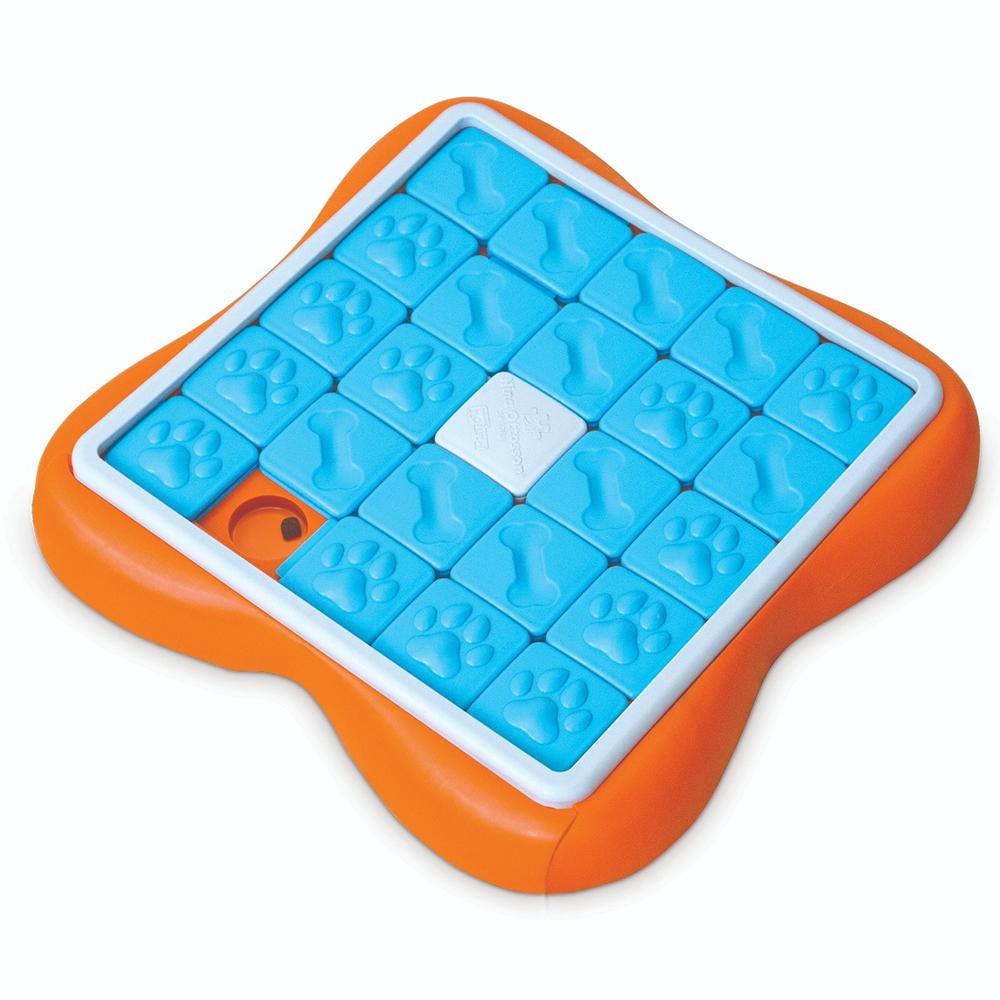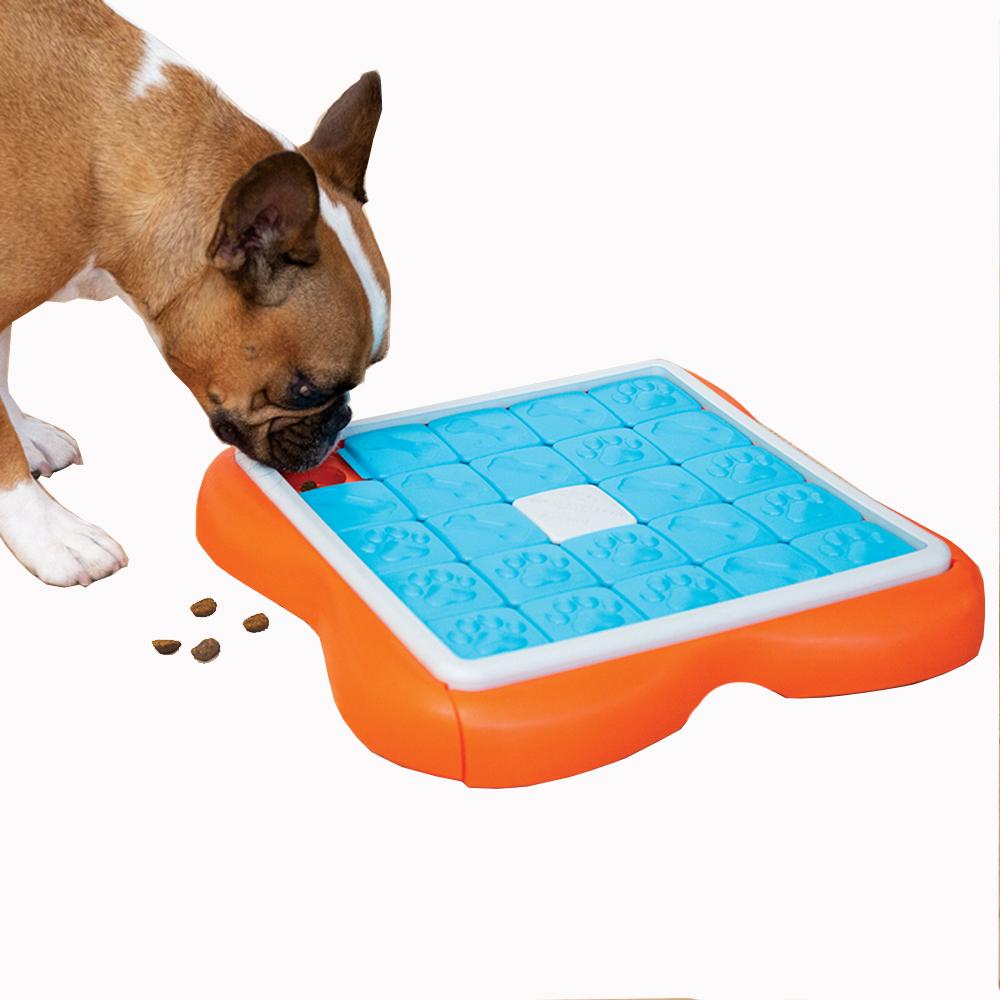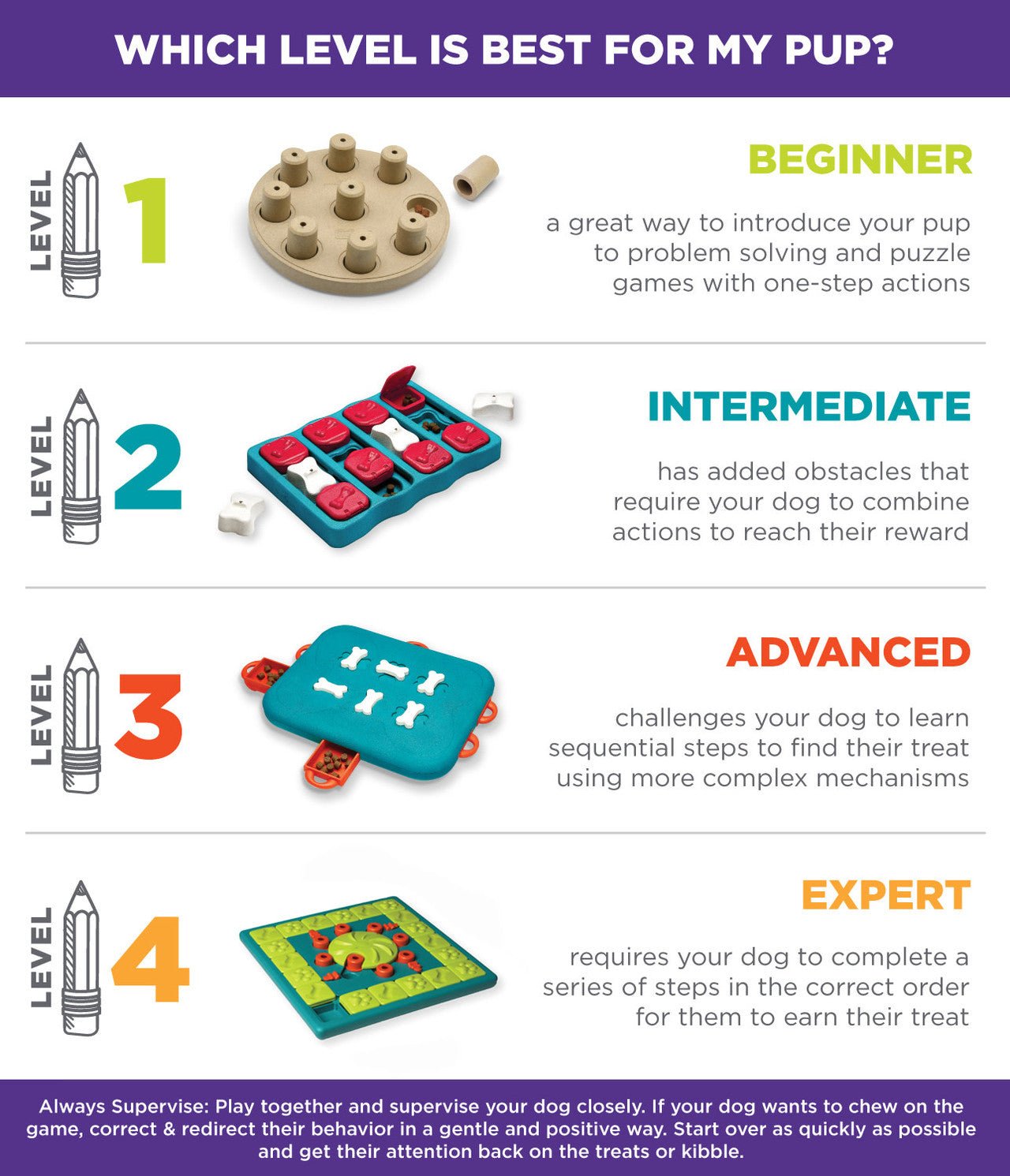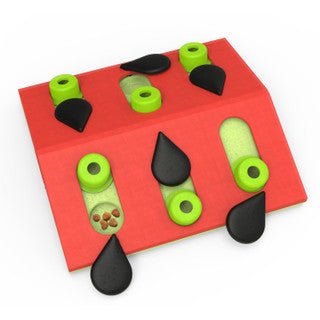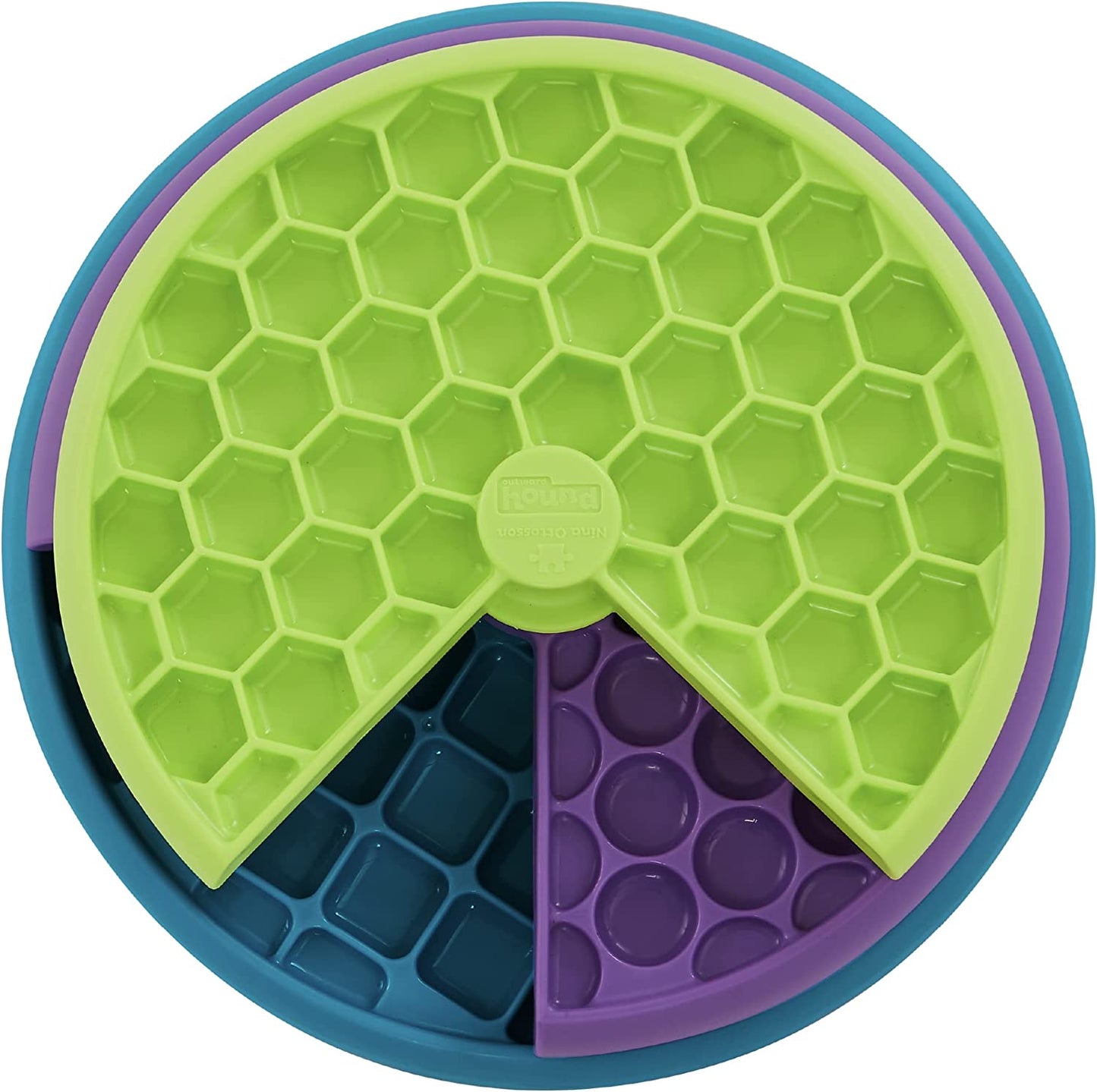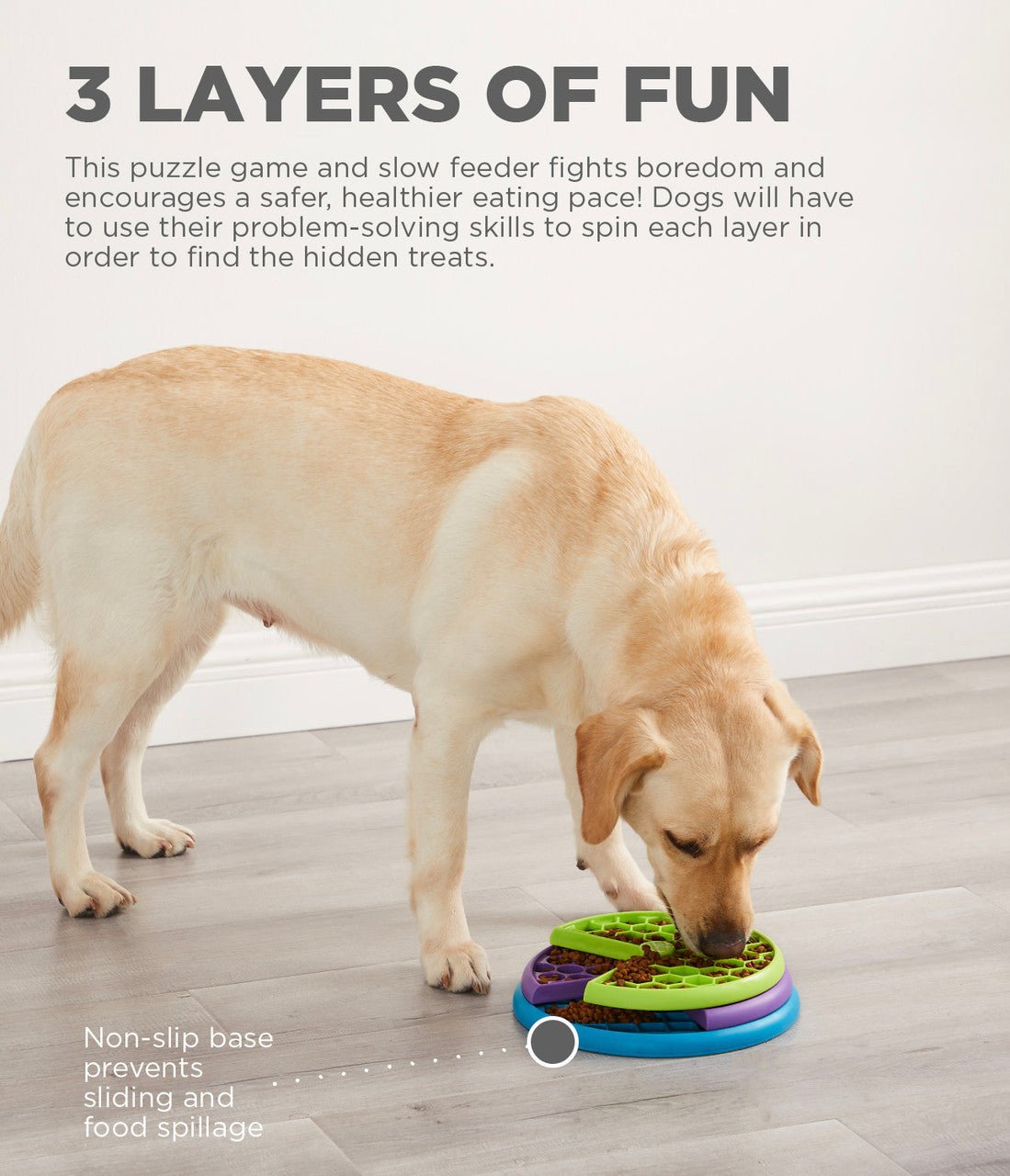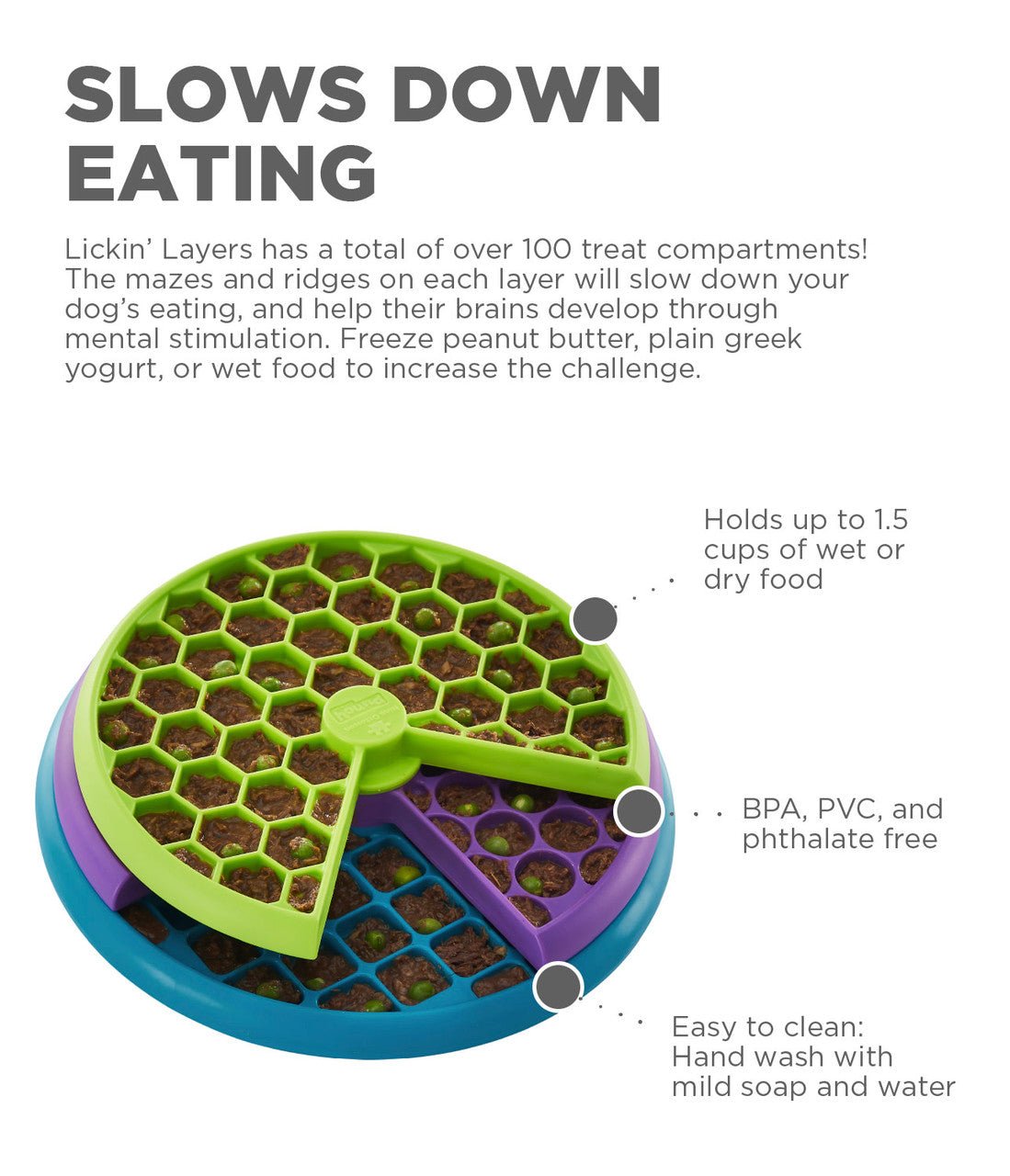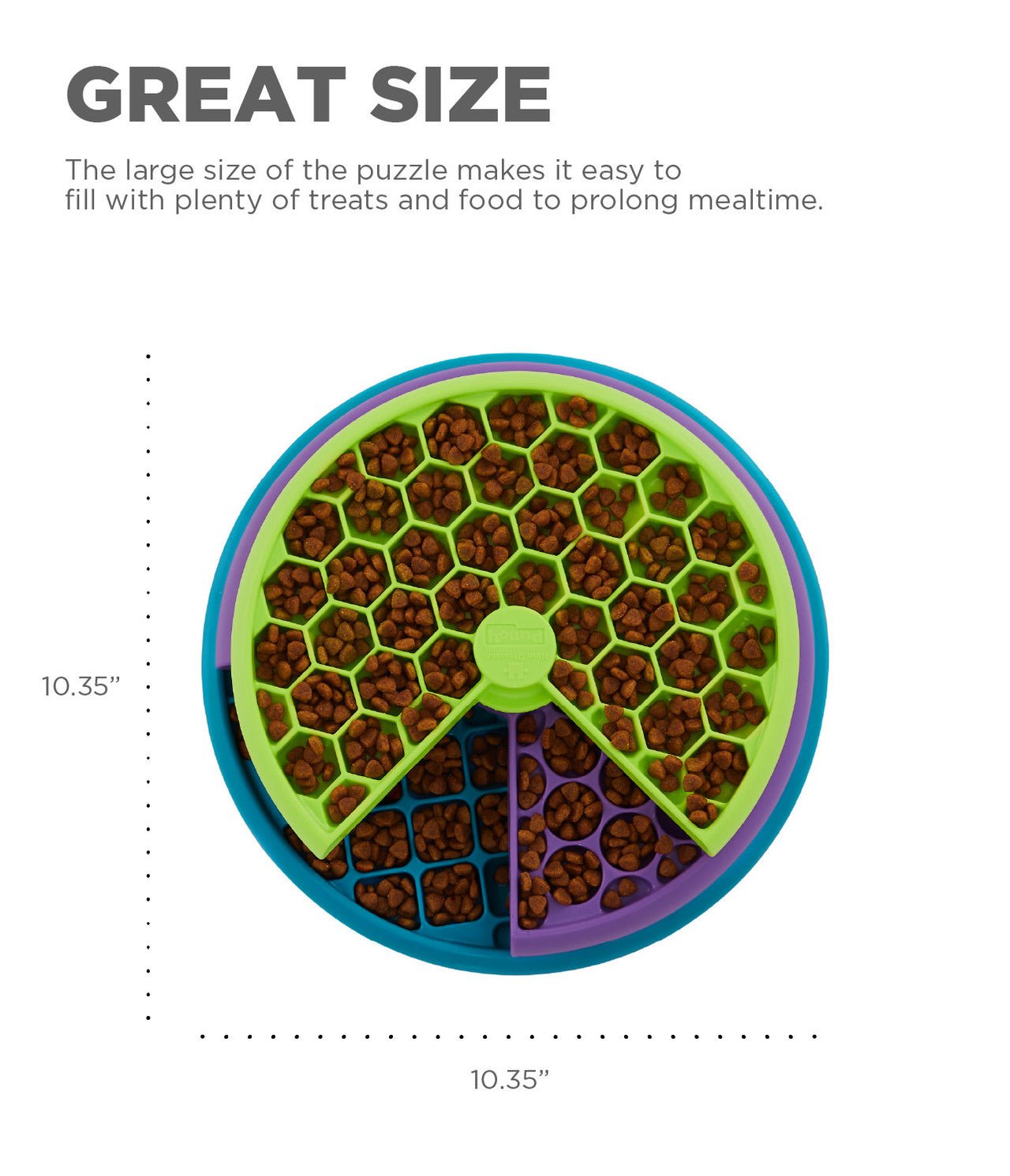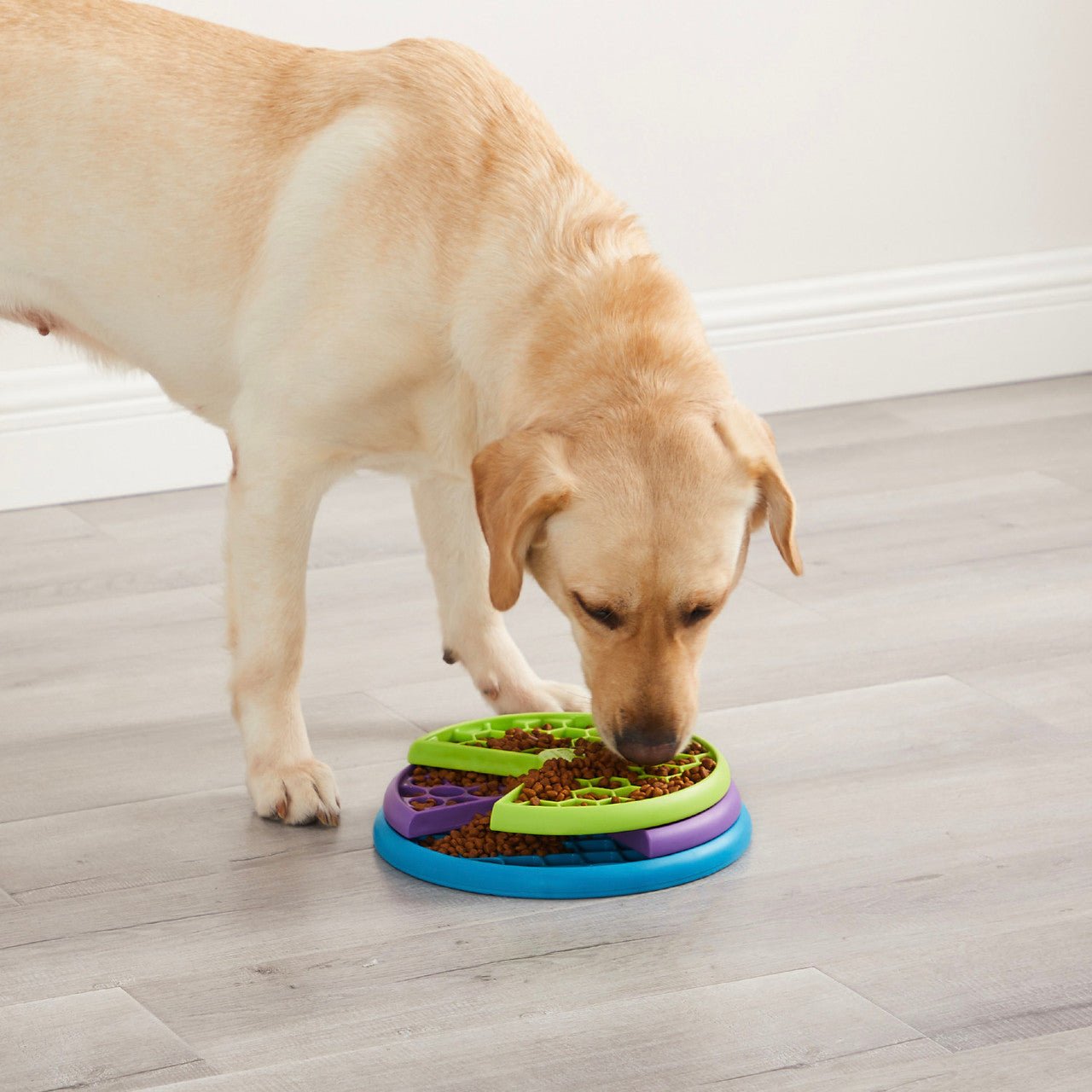 Exciting, fun and tricky! 
Nina Ottosson puzzles challenge pets and stimulate their mind. Simply determine how difficult you want the puzzle to be, hide a treat, and let your pet solve the puzzle.
LEVEL 1 - EASY
Perfect for pets to gain interest & prepare for puzzles to come
LEVEL 2: INTERMEDIATE

DOG BRICK
The Dog Brick is a level 2 treat puzzle dog toy that is great for dogs that enjoy treat games. Complete with 3 different treat feeding features, the Nina Ottosson Dog Brick is made with easy open-close flip compartments to hide treats in, and comes with separate, removable bone puzzle pieces that offer an even more interesting challenge to seeking and eating treats! Your dog can easily slide and move each flip compartment to reveal even more hidden treats.
LICKIN LAYERS
Lickin' Layers is a Level 2 dog puzzle game from Nina Ottosson by Outward Hound. Dogs have to navigate the three layers of food compartments by spinning each one to reveal the treats. Dog puzzle games help pups use their natural instincts and behaviors to help their brains develop through mental stimulation, and ones like Lickin' Layers provide the enrichment they crave! With over 100 treat compartments, this dog puzzle toy will keep dogs busy and engaged. It even has enough space to be used as a slow feeder in order to lengthen mealtimes and encourage your dog to eat at a slower, healthier pace. Incresae the challenge by freezing peanut butter (xylitol-free), wet food, or plain Greek yogurt! Lickin' Layers is made with food-safe materials free from BPA, PVC, and phthalates.
3 layers of snack spinnin' fun:Dogs will have to use their problem-solving skills to spin each layer in order to find the hidden treats.
level 2 enrichment game:Dog puzzle games help pups use their natural instincts and behaviors to help their brains develop through mental stimulation.
fights boredom:Dog puzzle games like Lickin' Layer keep dogs busy while they work to reveal the hidden rewards.
improves digestion:Use as a slow feeder! The mazes on ridges on each layer force your dog to eat at a safer, healthier pace.
LEVEL 3 - ADVANCED
This entertaining and engaging dog treat dispenser toy is an interactive puzzle that trains smart dogs to learn sequential steps for more challenging play. This challenging dog toy requires real problem solving skills and is an interesting puzzle toy for smart dogs needing a bigger challenge. Keep your pup happy and occupied when you're too busy to play with this mentally stimulating and entertaining dog game. The Dog Twister features 9 treat drawers for dog snacks or kibble, all of which are secured with 9 locking handles that require your dog to follow sequential steps to reveal the puzzle's rewards.

All of these games provide:
MENTAL EXERCISE: Exercise your dog's brain with this entertaining level 3 durable dog toy. Use pull out handles to lock compartments containing tasty dog treats for your pup to find.
BOREDOM BUSTER: With 9 compartments and 9 locking switches, this challenging dog treat puzzle toy keeps smart dogs busy, redirects destructive behaviors and teaches problem solving.
FEEDING TIME: Slow down meal time to aid your dog's digestion with this food puzzle, or use it as a treat dispenser toy to feed your dog healthy snacks.
INTERACTIVE FUN: Nina Ottosson Dog Puzzle Games are smart, stimulating, and challenging for your dog's brain. Place the dog board game on the floor and encourage your pet to seek treats.
LEVEL 4 ULTIMATE
The MultiPuzzle is the most challenging puzzle yet! This level 4 puzzle will require your dog to complete a series of steps in the correct order in order to earn their tasty reward. The MultiPuzzle is ideal for super smart and motivated dogs that need more challenging games.
New Items & Great Deals....