Regular price
Sale price
$17.99 USD
Unit price
per
Sale
Sold out
Out of stock
Share
View full details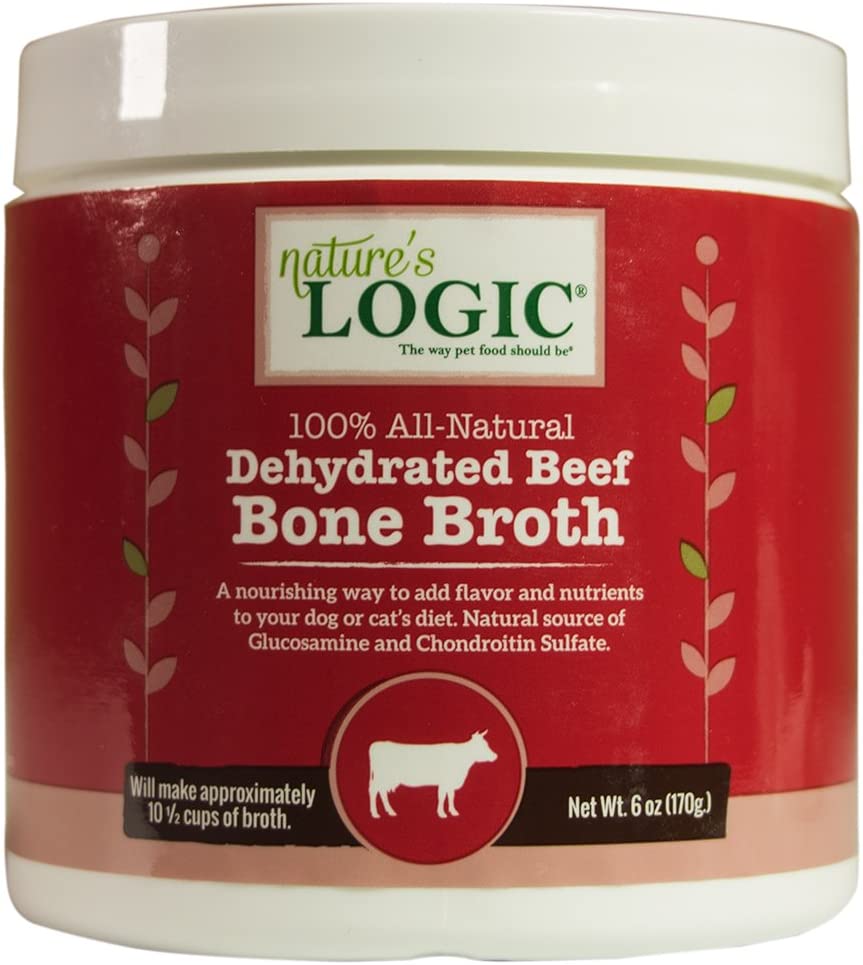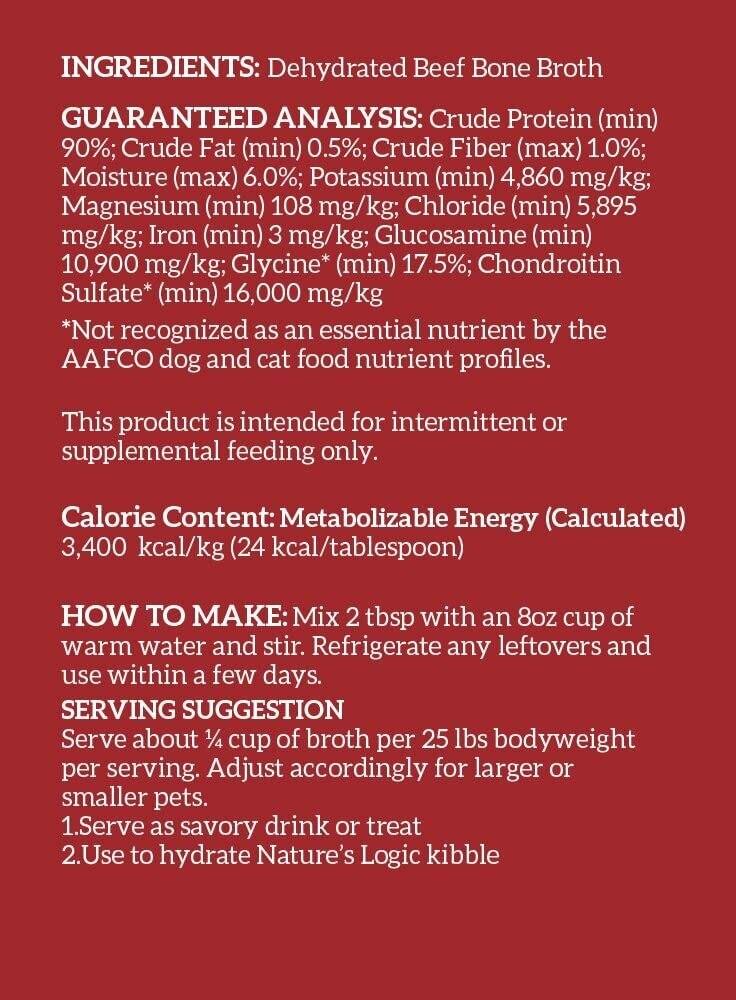 Not just for humans.
B
one broth isn't just for humans, it's for your pets too! Nature's Logic provides a 100% all-natural bone beef broth powder. Their bone broth is a delicious way to add flavor, additional nutrients and moisture to your dog or cat's diet.
The trace Minerals, Amino Acids, Glucosamine and Chondroitin Sulfate that are naturally present in bone broth help boost the immune system, improve joint health and enhance nutrient absorption. Simply combine bone broth powders with water and pour on top of your pet's food. This added moisture aids digestion and helps reduce irritation on the stomach lining.
Like all of Nature's Logic products, their bone broth formulas are made exclusively from 100% all-natural ingredients. Their nutrients come from whole foods, not synthetics or chemicals.
Available in 6oz containers.
Mix 2 tbsp with an 8oz cup of warm water and stir. Refrigerate any leftovers and use within a few days.
SERVING SUGGESTION
Serve about ¼ cup of broth per 25 lbs bodyweight per serving. Adjust accordingly for larger or smaller pets.
Serve as savory drink or treat
Use to hydrate kibble
New Items & Great Deals....