Regular price
Sale price
$19.99
Unit price
per
Sale
Sold out
Low stock: 2 left
Share
View full details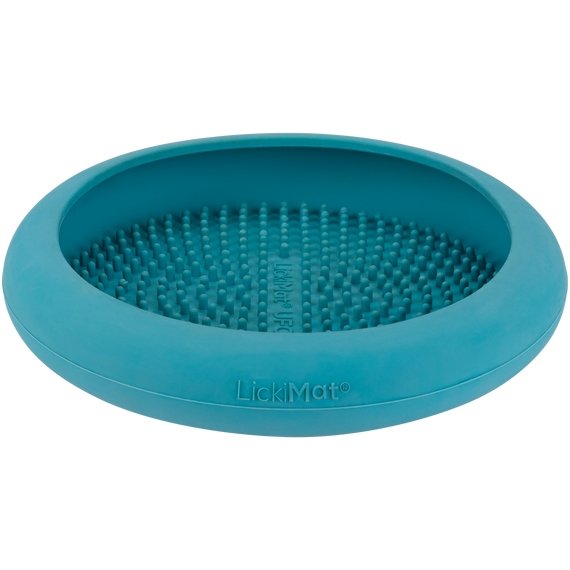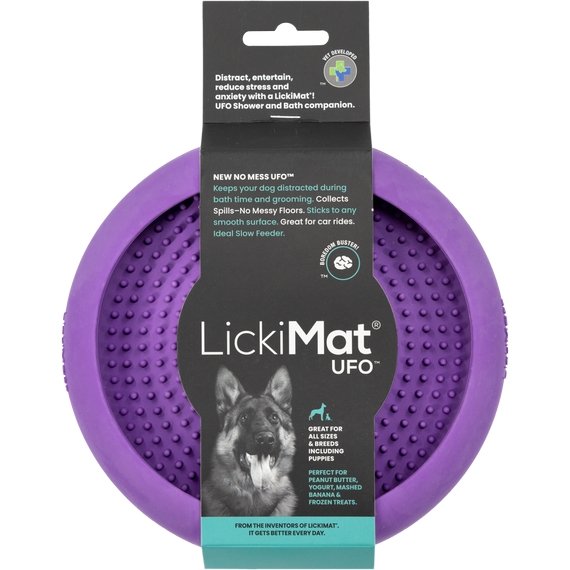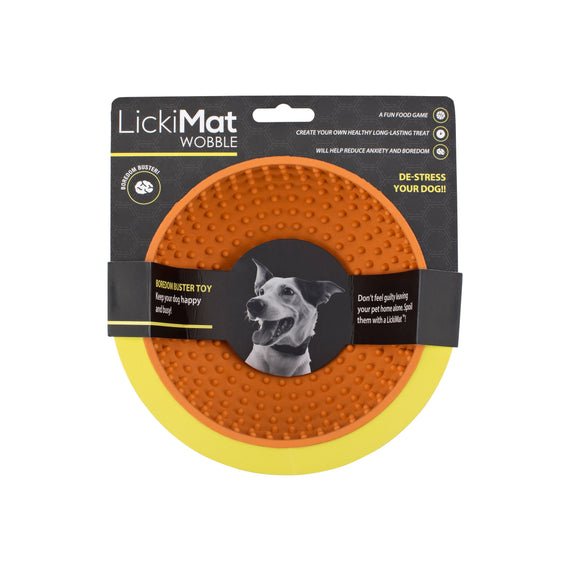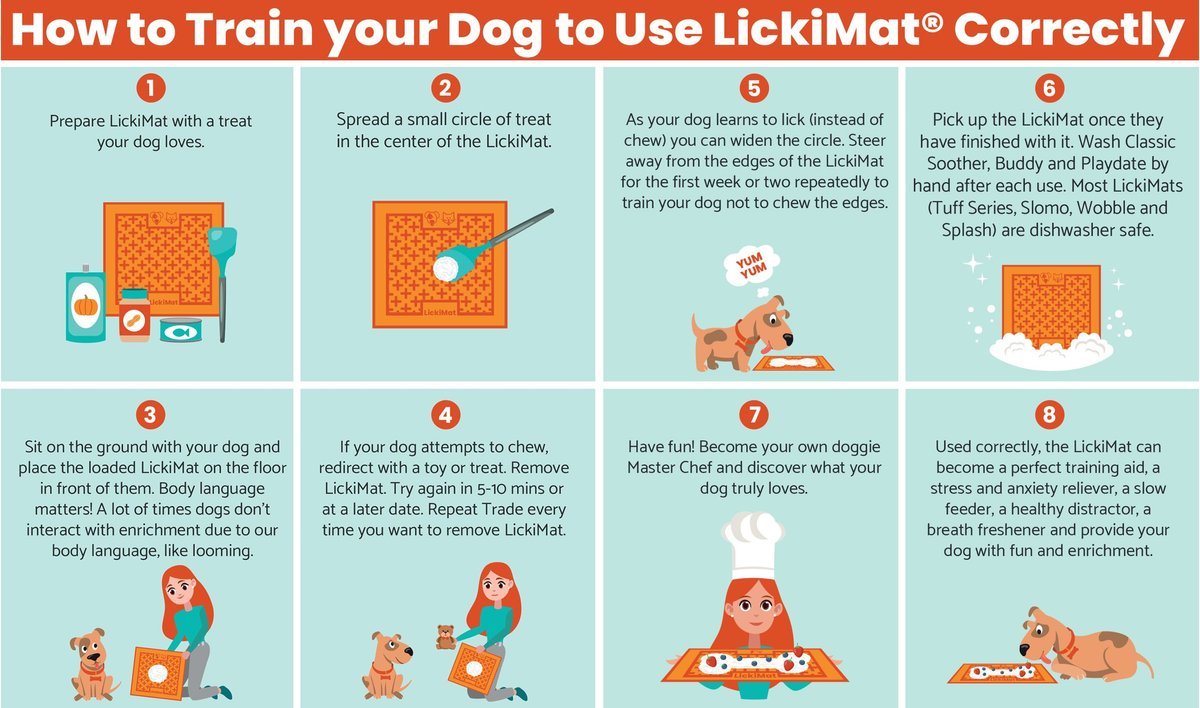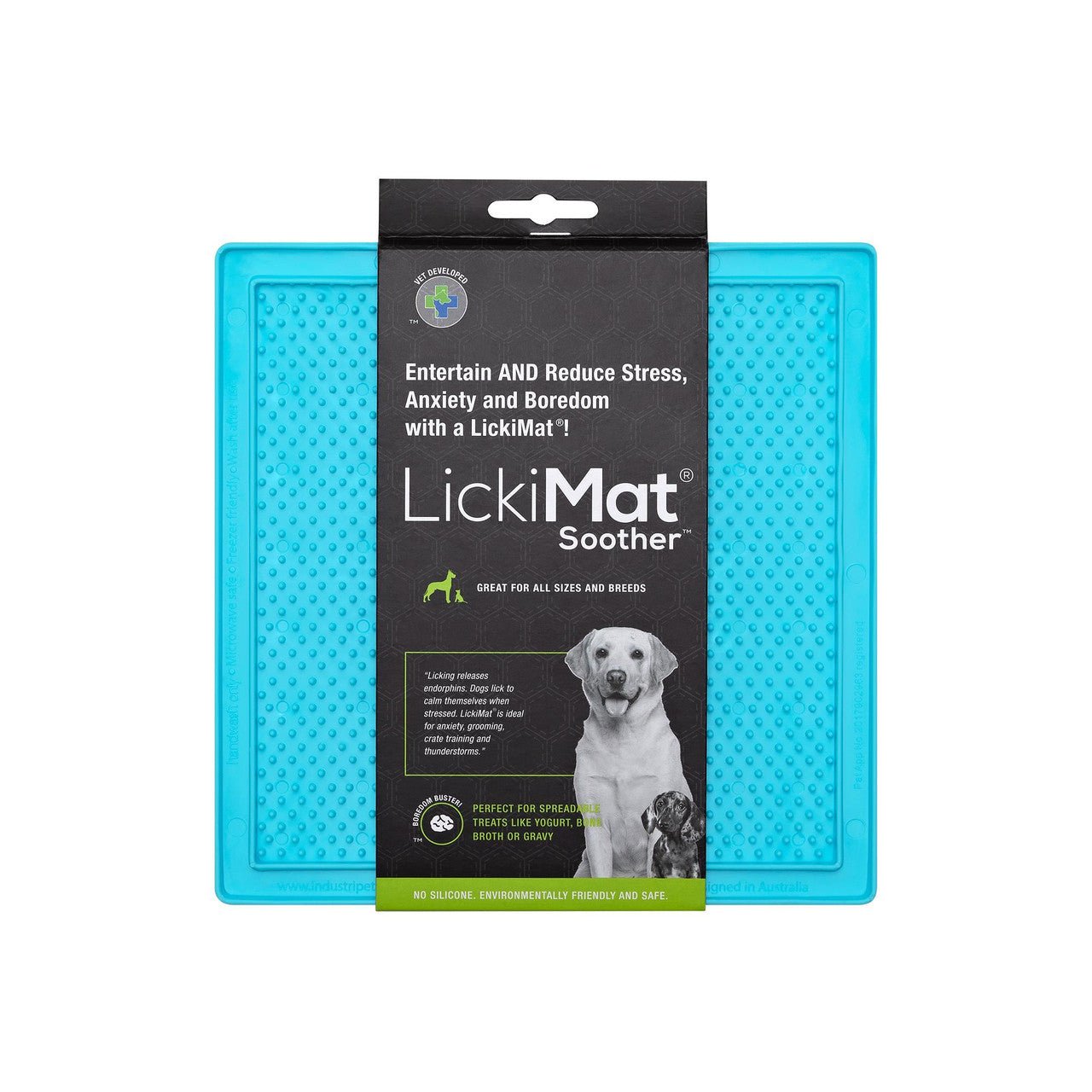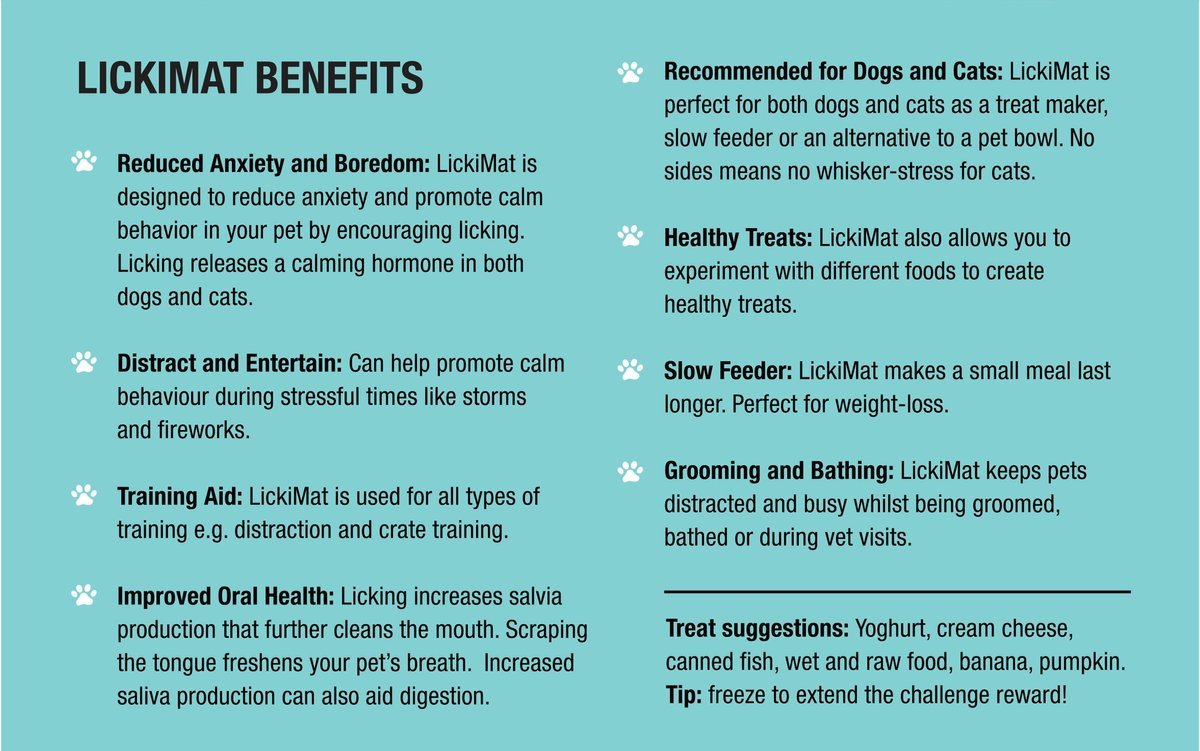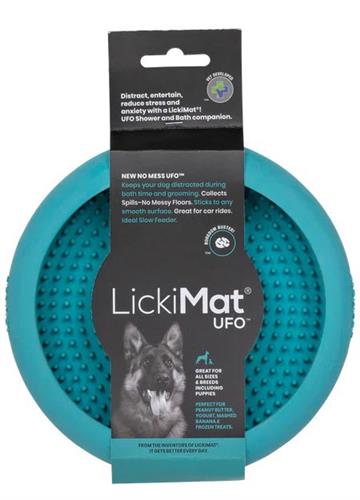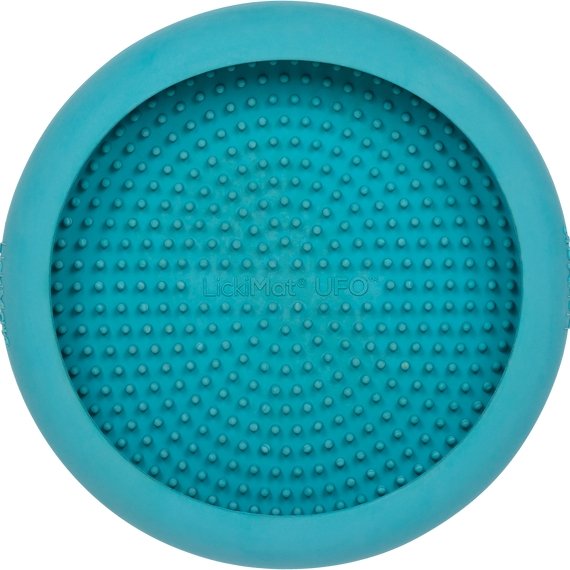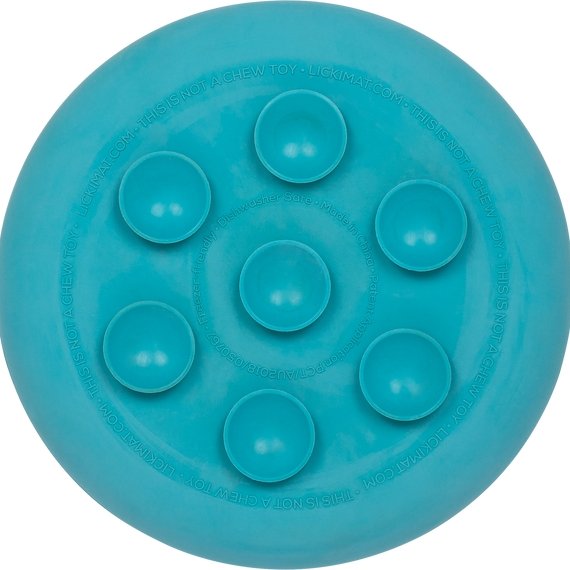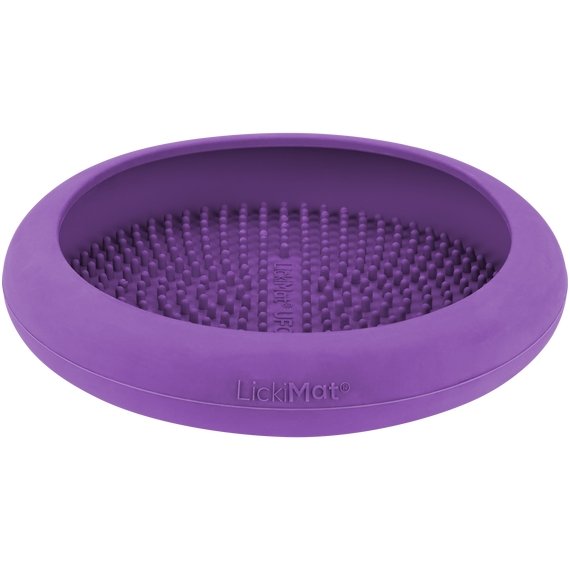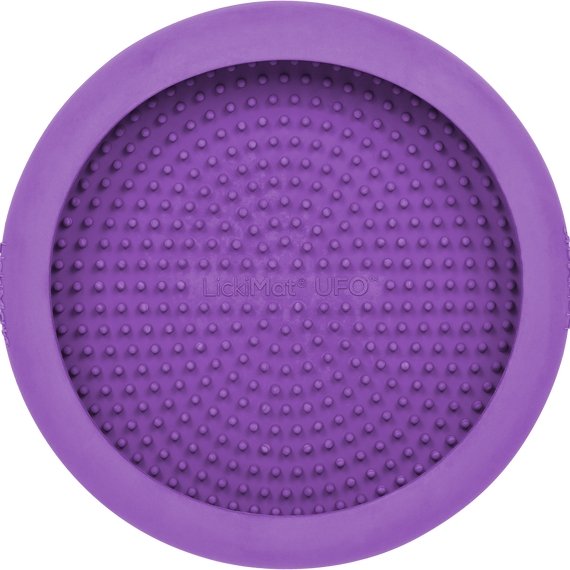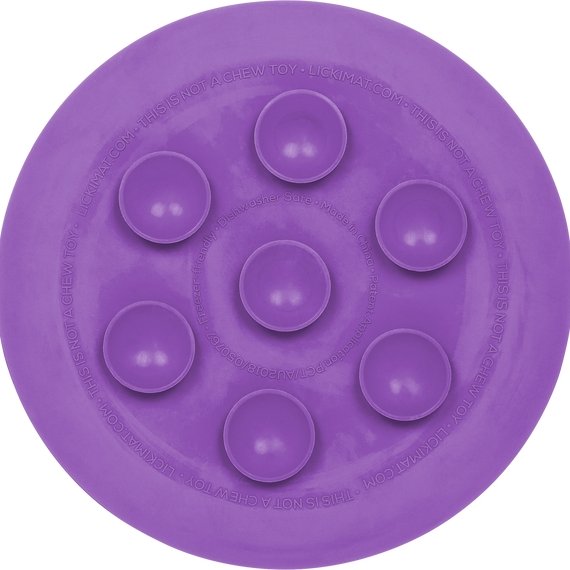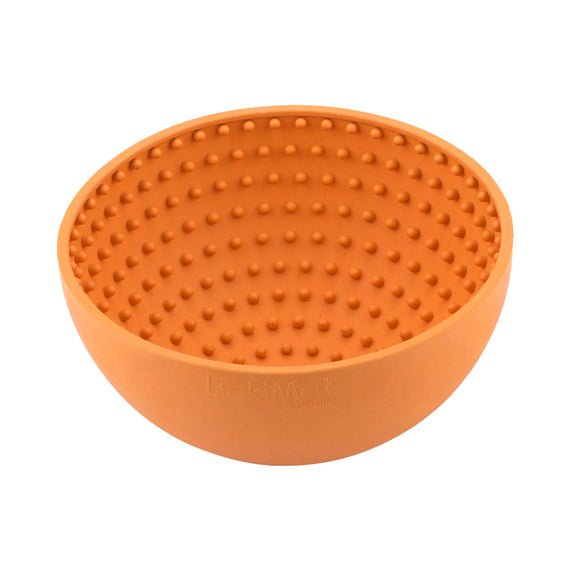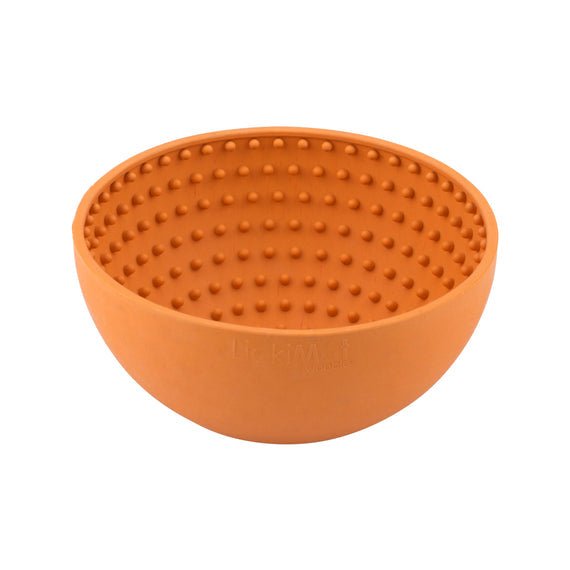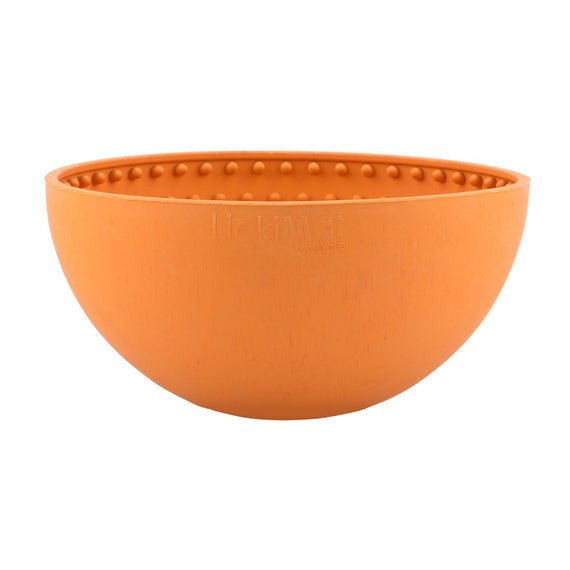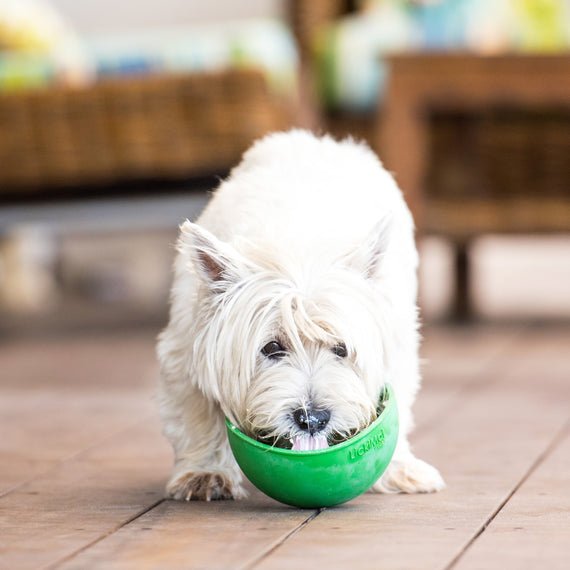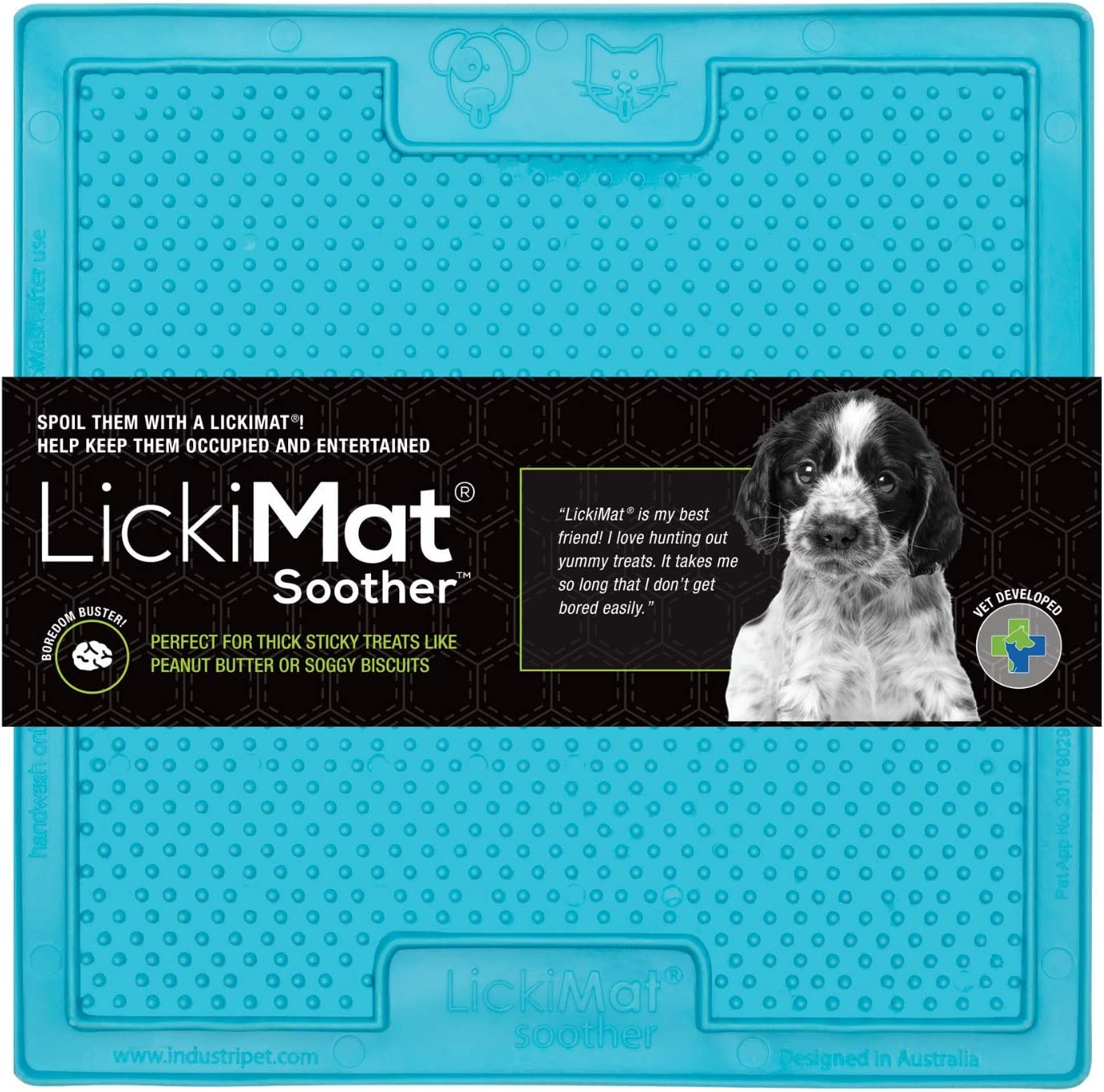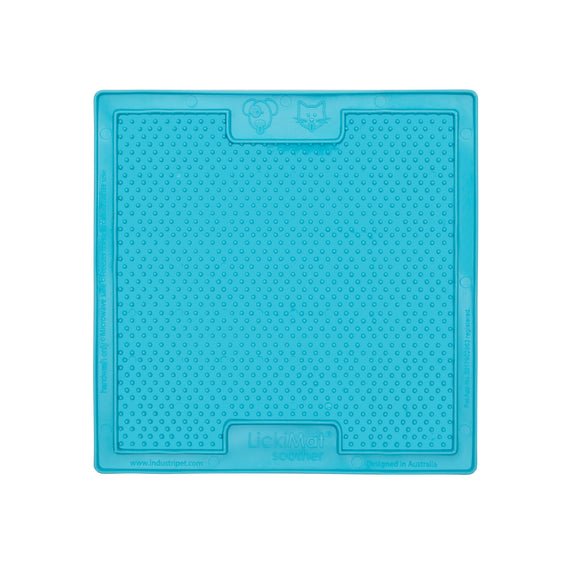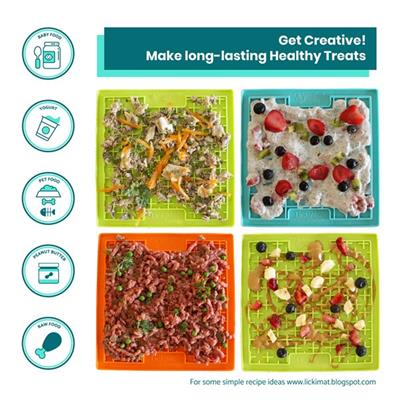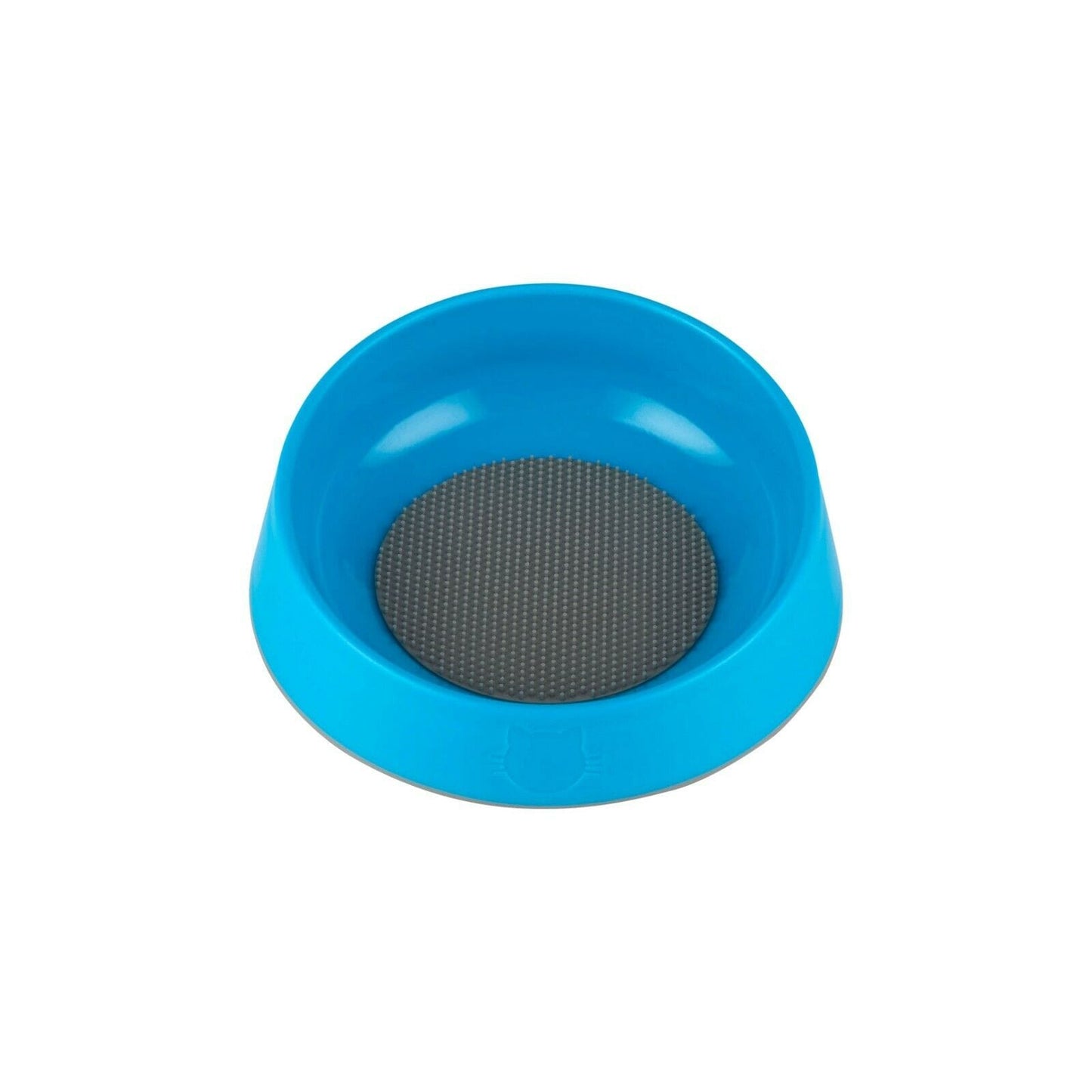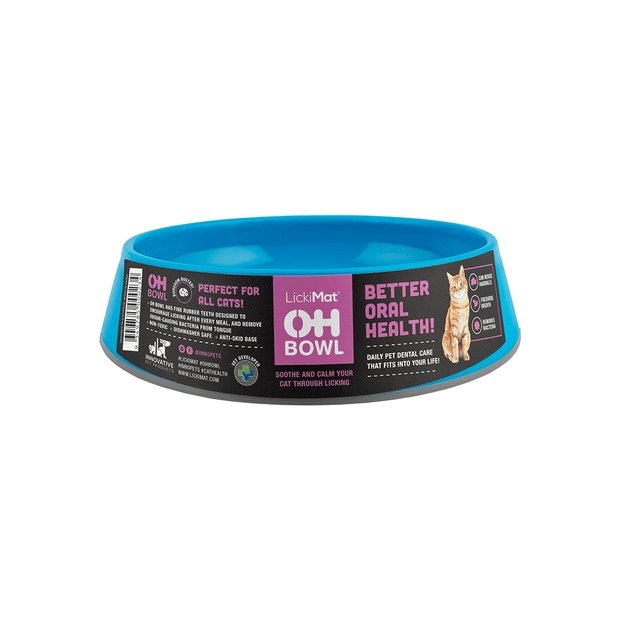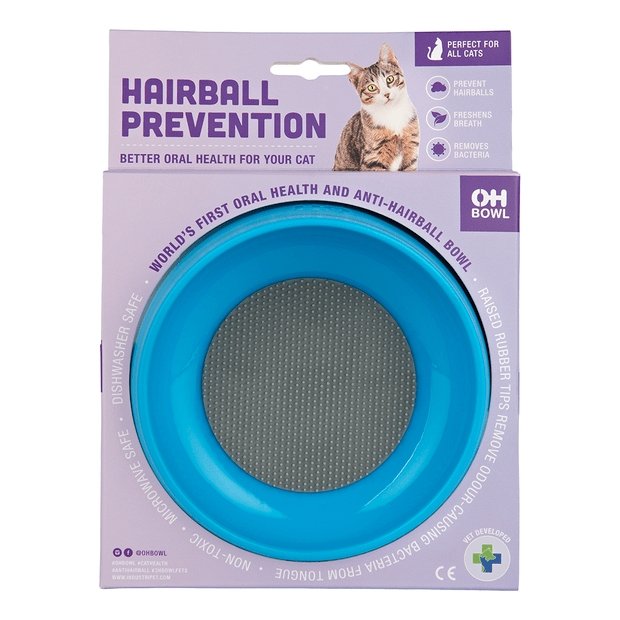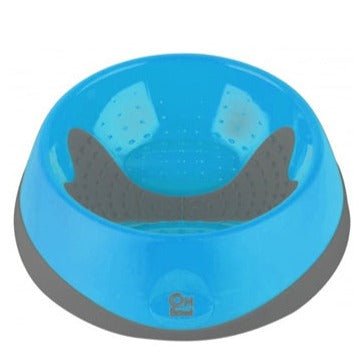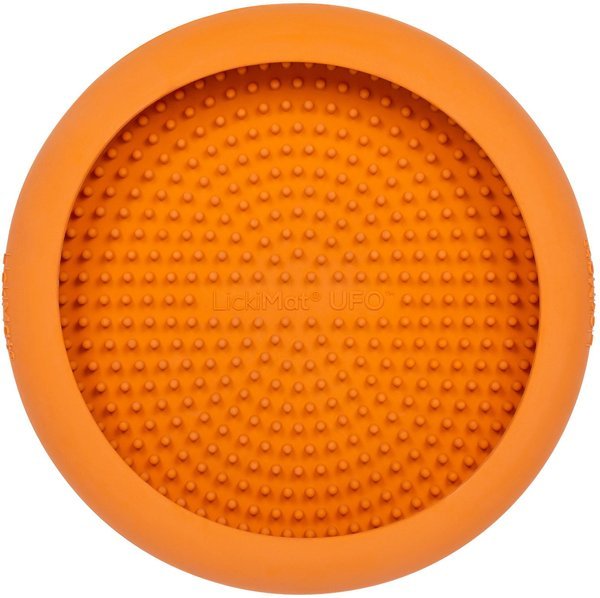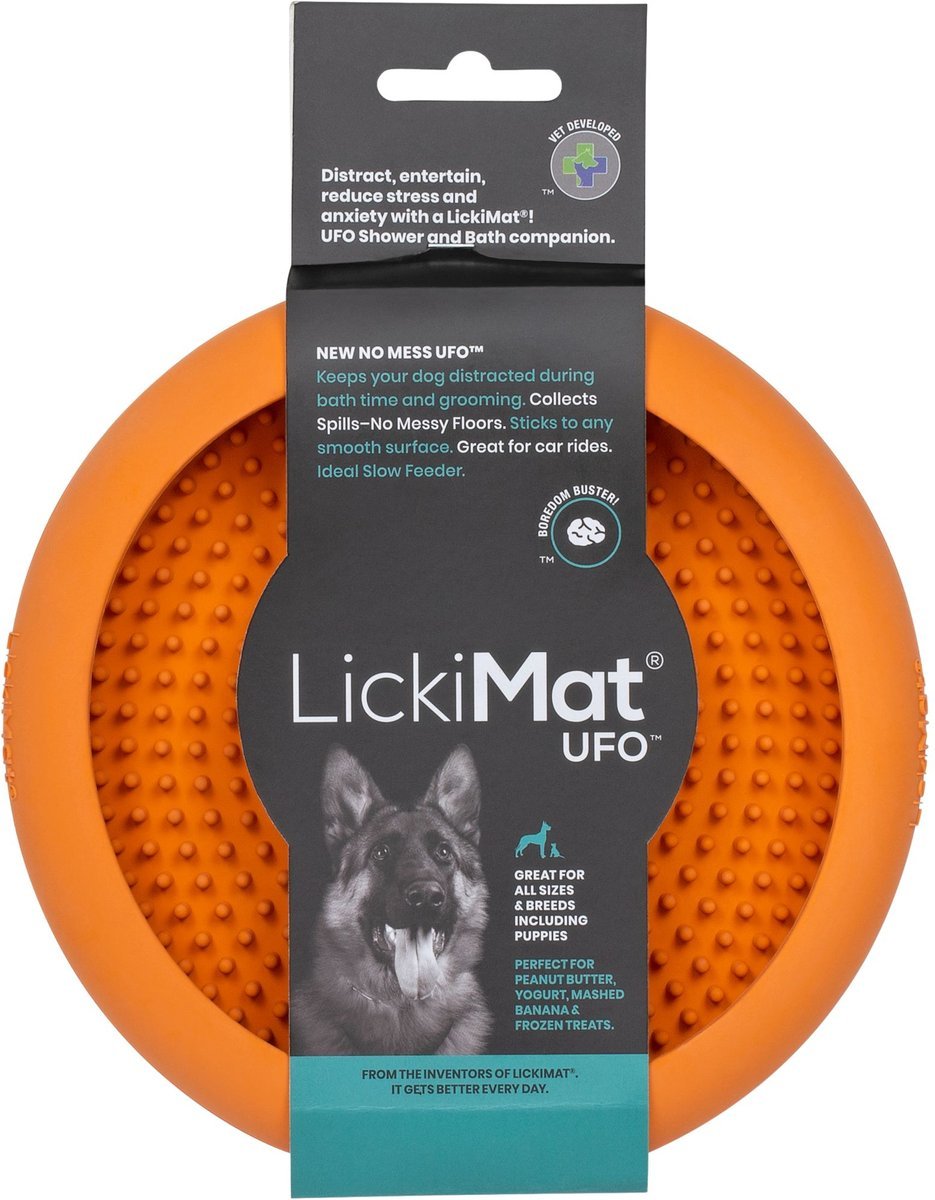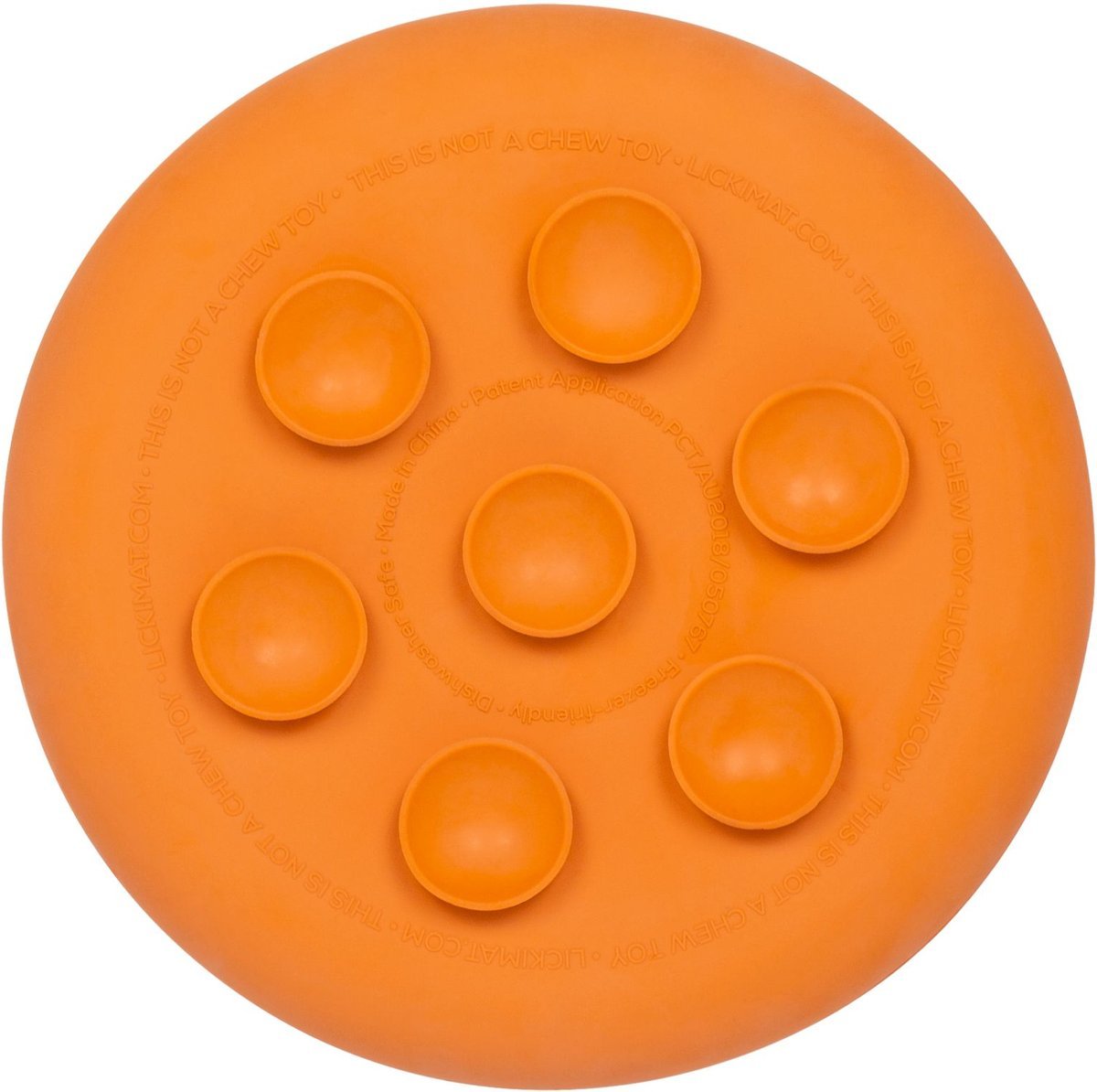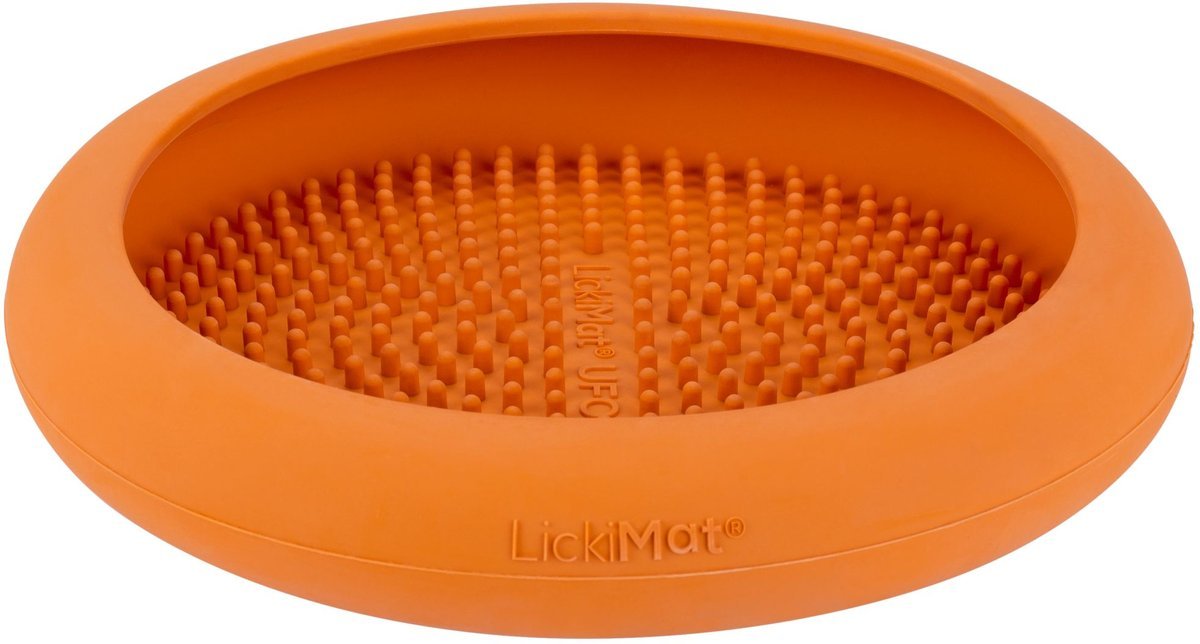 LickiMats mats can soothe and slow the hungry beast.
Authentic LickiMat ® Boredom Buster is lots of fun. Perfect for Treats, Yogurt, Spreads, Raw Food, Liquid Food, Pet Food.  A Healthy and Fun Alternative to a Slow Feed Bowl. 
Most pet owners lead busy lives and feel guilty leaving their pets home alone for many hours. Lickimat™ Boredom Busters are designed to enhance your pet's environment as well as benefiting their health.  By spreading your pet's favourite soft treat or food over the surface, you create a tasty fun game where they must seek out every morsel with their tongue. Freeze treats in summer for refreshing longer lasting entertainment. Recommended by vets and animal behaviourists worldwide!
ENRICHMENT: Licking soothes and calms your pet. Spread your pet's favorite soft treat across the surface of the mat, ensuring the treat is pushed down into the surface of the mat.
CHALLENGE-REWARD-FUN: The magic of LickiMat is that it challenges your pet to lick the treat and food in order to be rewarded. This slows the process dramatically and prolongs their enjoyment with less calories. 
BENEFITS: Calm your pet through licking. Entertain your pet. Avoids overfeeding. Stimulates saliva to aid digestive health, fresher breath, teeth and gums. It can also be used to promote slower eating which reduces bloating.  Try freezing food and treats on the mat to extend the feeding time.  Medical free way to promote calm behavior in your pet while home alone or during stressful times, like storms or before a procedure/treatment e.g. at vets or groomer.
TREAT SUGGESTIONS: diluted peanut butter, pet mousse/pates, cottage cheese, bone broth butter spreads, canned pet food, cream cheese, yogurt (plain), crushed treat moistened with water - freeze dried treats work great for this. 
UFO:
Comes with 7 suction cups
Made with soft rubber Soother nubs
250g of 100% natural rubber
Designed for Hydrotherapy
Excellent grooming and bathing distractor
Perfect for vertical surfaces, able to capture the food and saliva
Great for travel, avoiding the mess
dishwasher safe
WOBBLER:
Fun wobble food toy for cats and dogs. Spread on soft tasty food for many minutes of fun.
reversible design allows a for regular feeding as well
made from natural rubber
Size: 3" x 6 1/2" x 6.5"
dishwasher safe
SOOTHER:
The Original LickiMat Soother, with its brush nub design, is perfect for soft and liquid treats like yogurt, purees, gravy or liquid treats and foods.
Made from non-toxic food grade TPR (Rubber)
No BPA, No PVC, No Silicone, No Phthalates
Recyclable
20 x 20 cm / 8″ x 8″
hand wash only
OH Bowl for Cats and Dogs
The Oral Health Bowl is vet developed product to encourage your pet to lick across the raised rubber tips to help clean bacteria off the tongue. Did you know 80% of bacteria in the mouth is not on the teeth? So cleaning the pet's tongue may help reduce disease causing bacteria leading to healthier teeth and gums, and fresher breath.
For cats, the OH Bowl targets hairballs, bad breath and oral health. Cats spend 50% of their waking hours grooming. Whilst making it one of the cleanest animals around it causes a real health problem. Hairballs are an unpleasant issue for all cat owners to deal with. OH Bowl for cats addresses this serious issue. With daily use this could help reduce or prevent hairballs developing. A welcome option for any cat owner.
Specially designed with comfortable raised tapered rubber tips to help clean bacteria off the tongue, the OH Bowl ™ can provide the following benefits for your pet:
Tongue cleaner to remove odour-causing bacteria which fights bad breath.Removes disease causing bacteria leading to healthier teeth and gums.
By stimulating the tongue increases saliva which also helps with gum and teeth health.
Tips:
To encourage extra licking, by getting more food to stick to the tongue cleaning zone, try adding a few drops of water or tasty liquid to the bowl before putting in food.

Create a boredom buster for by spreading over the tongue cleaner a tasty soft treat e.g. yoghurt, soft meat, fish, milk. Increased licking encourages the release of endorphins which relaxes and satisfies pets.
Specification
Made from food grade PP and TPR rubber. Rubber is fused to the bowl. No glues or adhesives used
Completely dishwasher safe
Cat OH Bowl dimensions
Diameter 13.5cm/ 5½" Base 15cm/6" - Holds up to 1 cup/ 250ml of dry or wet food.
Slanted on one end to clear the whiskers
Dog OH Bowl dimensions
Small: Diameter 16cm inner bowl x 20cm base - Holds up to 1 cup/ 250mL of dry or wet food
Medium: Diameter 18cm inner bowl x  21.5cm base - Holds up to 2 cups/ 500mL of dry or wet food
Large: Diameter 23cm inner bowl x 27cm base - Holds up to 4 cups/ 1L of dry or wet food
------------------------------------------------------------------------------------
These LickiMats are freezer and microwave friendly (although we don't recommend microwaving any foods as it can destroy the good ingredients) and are great for EVERY size dog or cat.
WARNING: This is not a chew toy. Supervise your pet while using an enrichment mat. If the mat becomes damaged, remove from pet immediately.