Regular price
Sale price
$7.99 USD
Unit price
per
Sale
Sold out
28 in stock
Share
View full details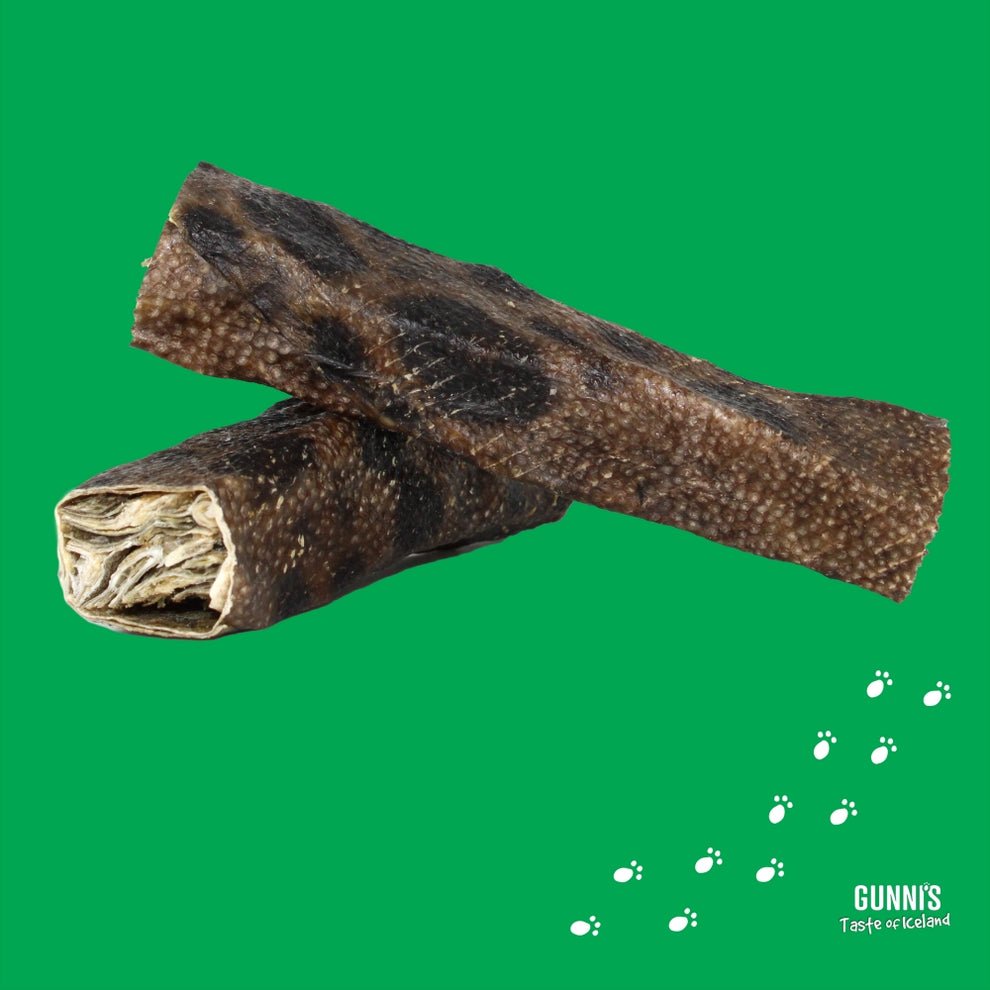 A longer lasting fish chew.
Sustainably-sourced world's freshest fish. Rest assured, there's paw-licking goodness in every bite. Wolf Fish are a marine fish of the wolffish family Anarhichadidae, native to the North Atlantic Ocean. The wolffish has a fearsome looking appearance that lets you know it is a true predator of the sea. The name derives from its resemblance to the canine wolf species.
CHEWY - sold individually
Wolffish Chewy Sticks are a unique chewing experience that deliver a protein-rich treat dogs absolutely love! The hand wrapped Wolffish Chewy Sticks are super tasty dog chews made from from 100% Wolf fish skin. Each Stick is roughly 6-8" in length and full of flavor that your dog will adore. The Sticks have a rough texture and help to remove tartar from your dog's teeth.
WAFERS - 5 ounces
Wolffish Wafers are super tasty super premium dog treats made from human-grade single ingredient whole wolffish filet caught in Iceland. These Wolffish Wafers are both enticing and delicious. The crunchy texture and grooves help scrape away tartar and plaque to help clean your dog's teeth! (At Happy Hounds, we find these are the PERFECT stuffer treat for kongs, WOOFs and Snoops or any other puzzle toys with a round opening.
SKIN SHORTIES - 2.5 ounces
Wolffish Skin Chips deliver a crunchy chewing experience dogs absolutely love! High digestibility and the chewing helps promote healthy teeth and gums.
New Items & Great Deals....