Regular price
Sale price
$19.99 USD
Unit price
per
Sale
Sold out
4 in stock
Share
View full details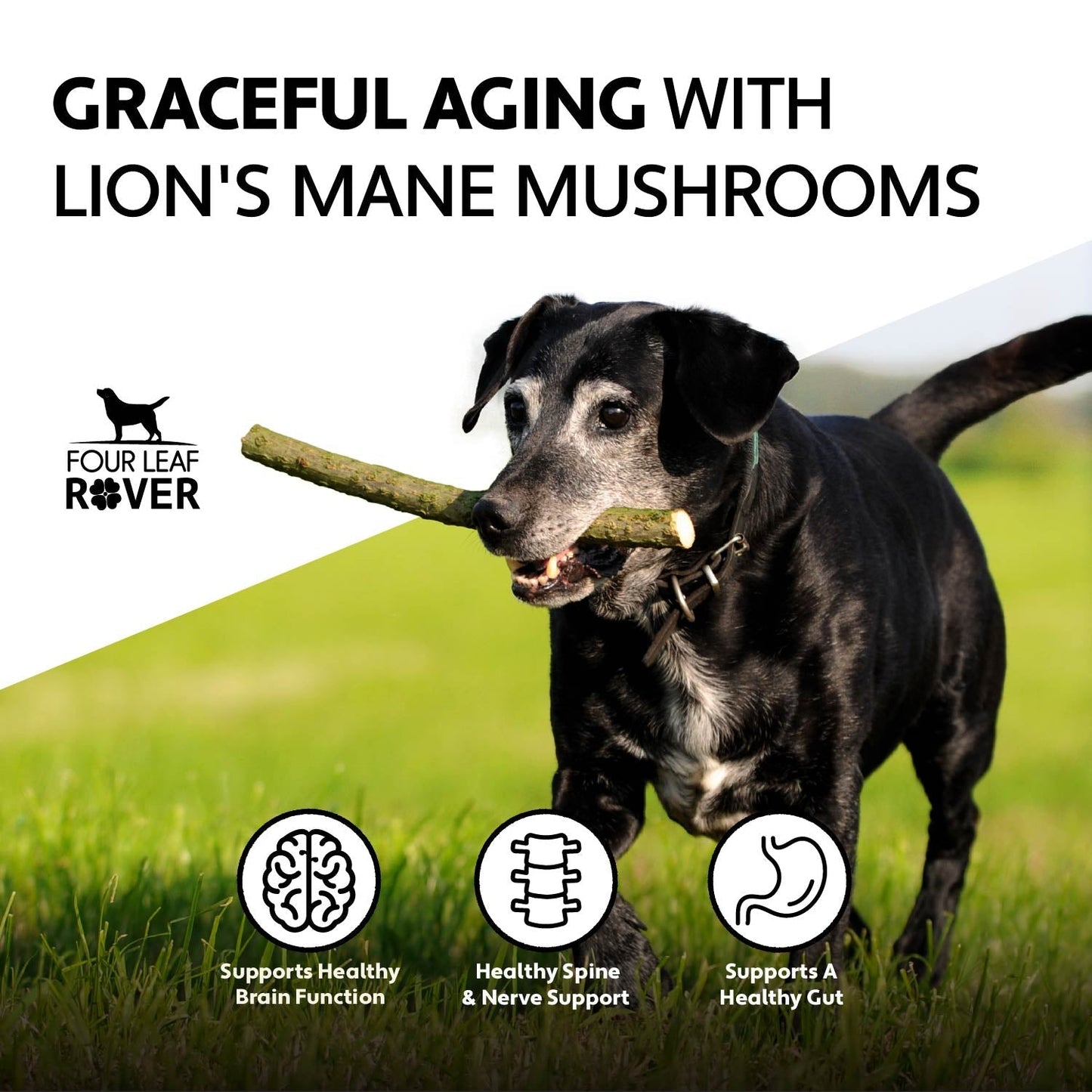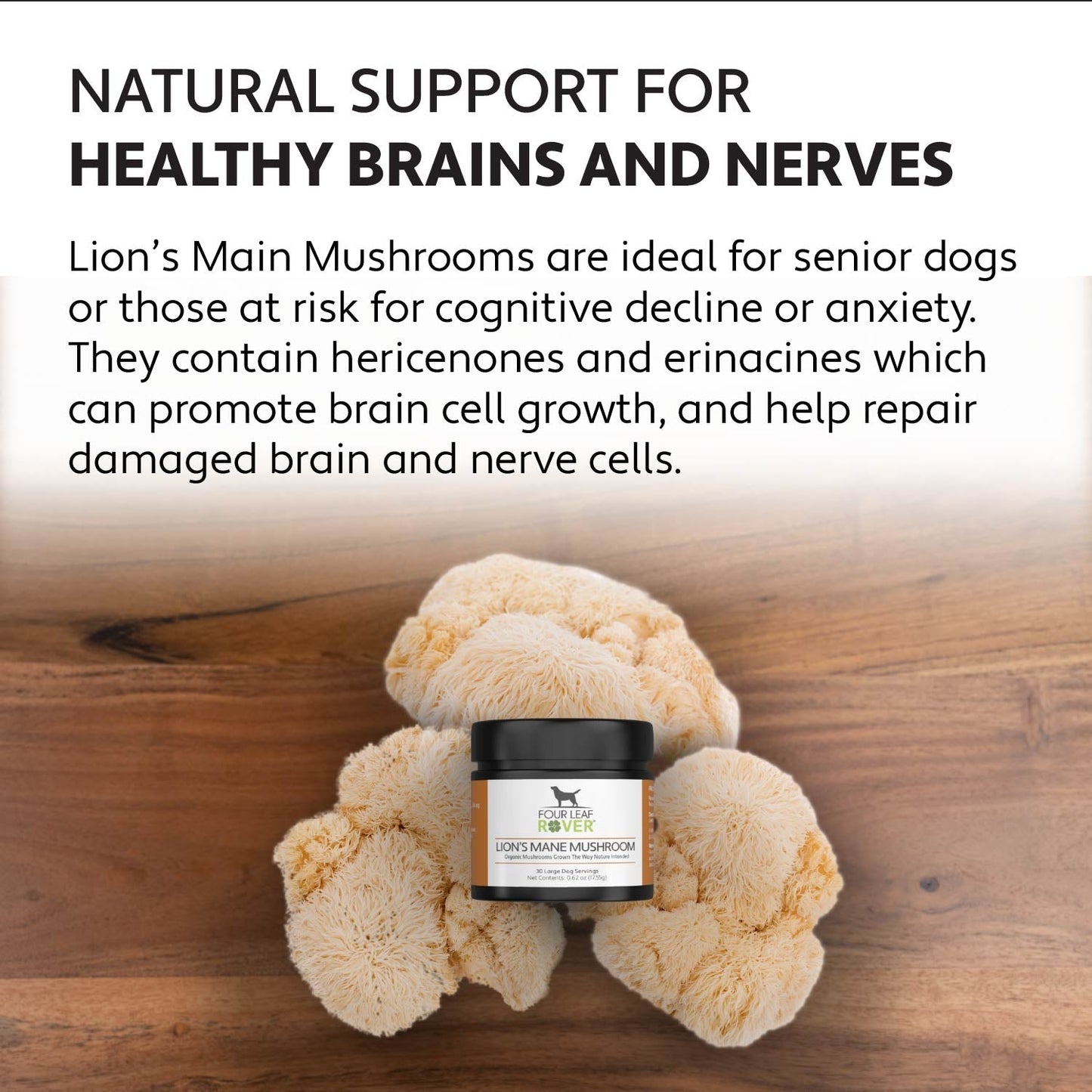 Graceful Aging Support for Senior Dogs
Lion's Mane Organic Mushroom Extract is a gut-friendly source of beta-glucans with a long list of benefits for senior dogs, dogs with anxiety, overweight dogs, and more. 
Lion's Mane is made from 100% fruiting body of the mushroom, unlike most mushroom products that are made with mycelium grown on grain. Our Lion's Mane is third-party tested to contain a minimum of 25% beta-glucans. Four Leaf Rover grows all of its mushrooms on wood to ensure the helpful compounds remain in the formula.  Other brands grow their mushrooms on grains like oats and rice which end up in the final product, thus diluting what you feed. It will be labeled as mycelium.
The problem is, if you're buying a mycelium mushroom product, you're missing out on the rich beta-glucan content that comes from the whole fruiting body that you're looking for for your dog.
OTHER BENEFITS:
Supports Weight Control
Lion's Mane helps dogs maintain a consistent weight and supports a normal blood sugar level for dogs with diabetes. It can help to boost fat metabolism. This can be especially helpful for dogs prone to weight issues such as mini Australian Shepherds.
Can Calm Anxious Dogs  
Supports normal nervous system function, helpful for dogs with paralysis or spine diseases like IVDD. Lion's Mane also provides a calming effect for dogs who are nervous or hyperactive.
Supports Cognitive Function
Helps support cognitive function for senior dogs or those at risk of cognitive decline. Lion's Mane contains a healthy serving of hericenones and erinacines that benefit your pet's brain function.
Active Ingredients per 585 mg (1/4 tsp)
Lion's Mane (Hericium erinaceus) Mushroom Extract ..................  585 mg
Inactive Ingredients: None
FEEDING INSTRUCTIONS
Give orally daily or as directed by your veterinarian.
| | | |
| --- | --- | --- |
| Body Weight | Amount Per Day | Daily Cost & Supply |
| 1-30 lbs | 1/16 tsp daily |  $0.17/day (120 day supply) |
| 31-60 lbs | 1/8 tsp daily | $0.33/day (60 day supply) |
| 61-100 lbs | 1/4 tsp daily | $0.67/day (30 day supply) |
| 101 + lbs | 1/2 tsp daily | $1.33/day (15 day supply) |
Net Contents: .62oz (17.55g)
New Items & Great Deals....