Regular price
Sale price
$19.99
Unit price
per
Sale
Sold out
Out of stock
Share
View full details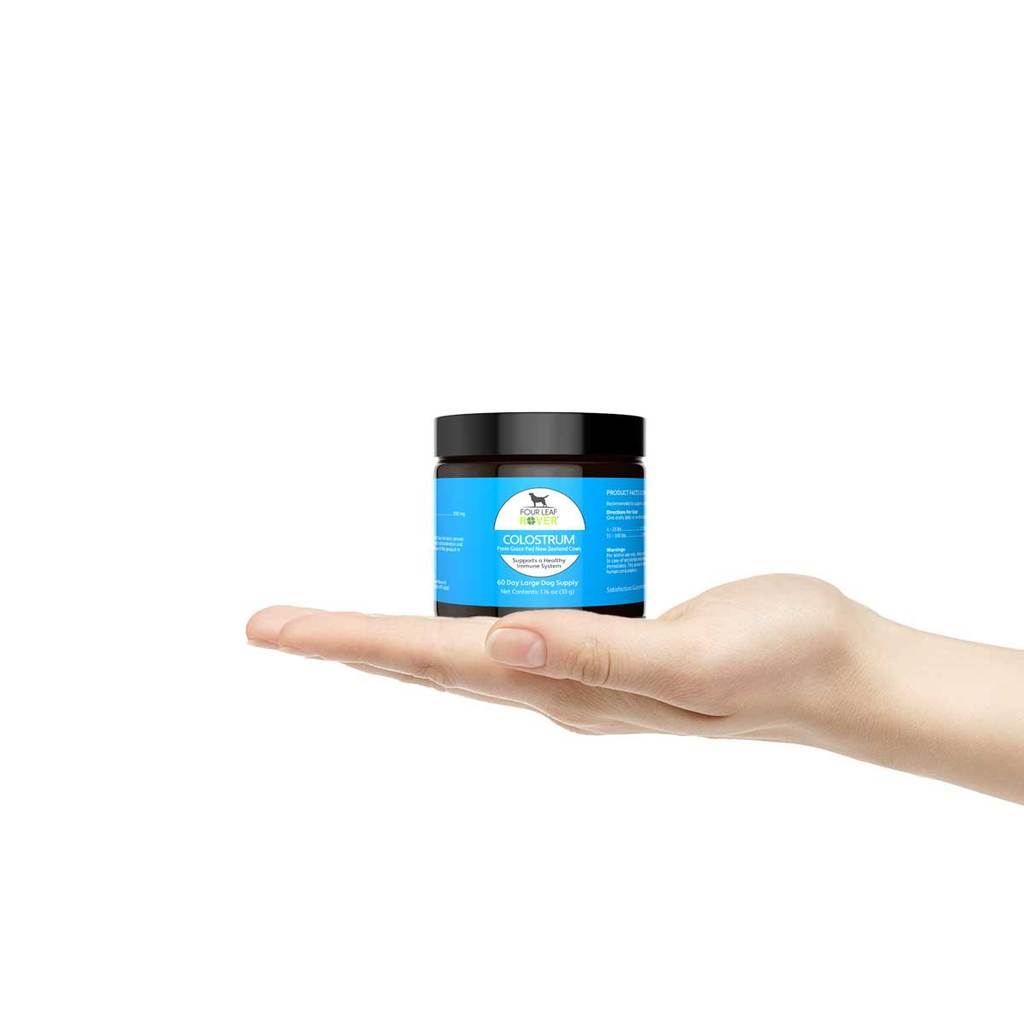 Adored by many, Bovine Colostrum is a highly sought-after item during allergy season since it may help alleviate allergy symptoms and autoimmune conditions.
FROM THE CRITICAL MOTHER'S FIRST MILK
Four Leaf Rover Bovine Colostrum is a powdered form of bovine first milk. Colostrum  supports the immune system through seasonal allergies and autoimmune conditions.
SEASONAL ALLERGY SUPPORT
Colostrum can be used to help soothe skin-related issues often linked to seasonal allergies. 
PROMOTES A HEALTHY GUT
Our Bovine Colostrum can help maintain proper gut health and supports normal bowel function. 
ETHICALLY RAISED
Our colostrum is shared with the calves so they get the same benefits as your dog. It is also grass-fed, antibiotic and growth hormone free
TOPICAL OR DIGESTIBLE
This highly nutritious powdered milk can be added to your dog's food on a daily basis or it can be applied topically to promote healthy skin.