Regular price
Sale price
$16.99 USD
Unit price
per
Sale
Sold out
10 in stock
Share
View full details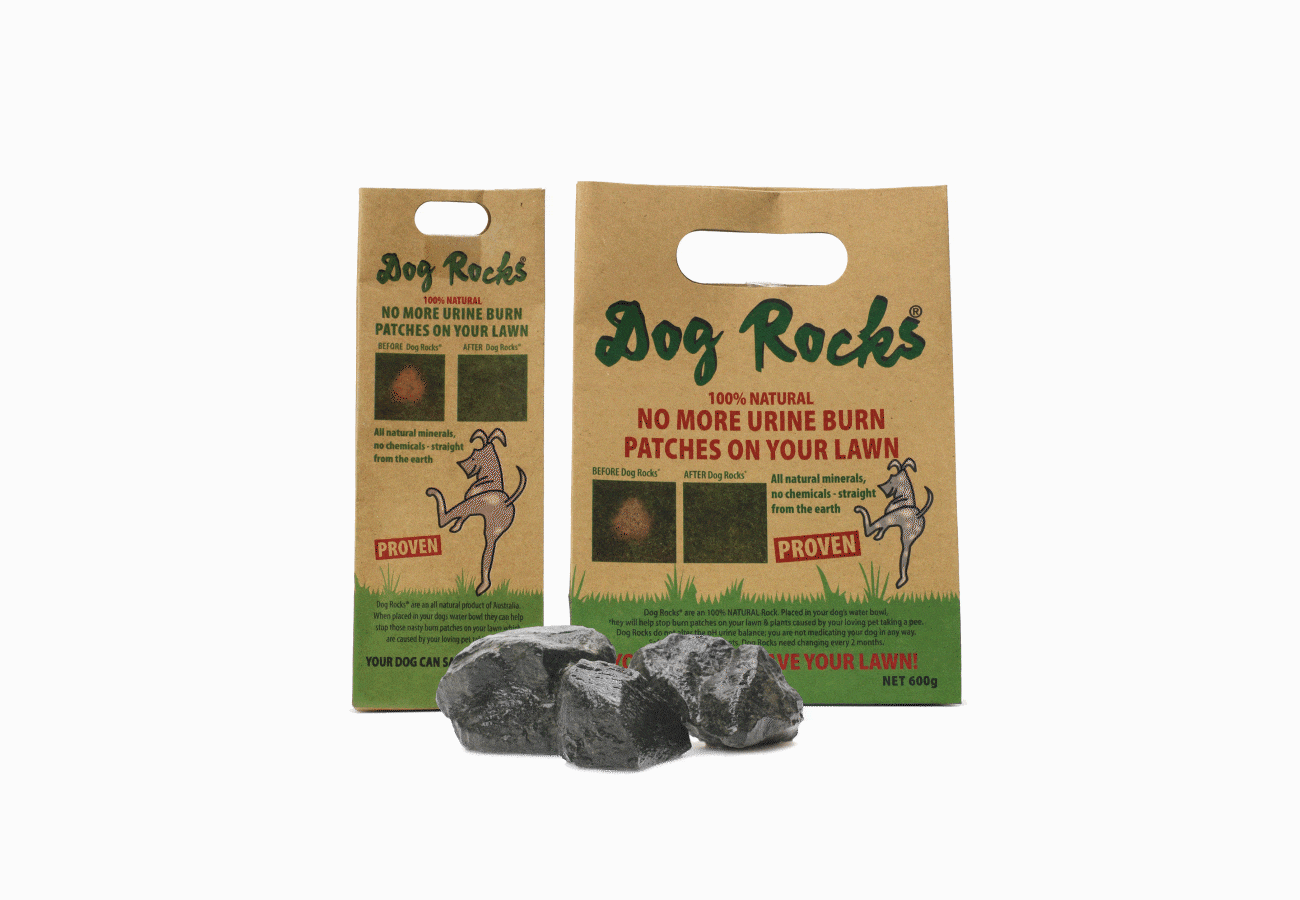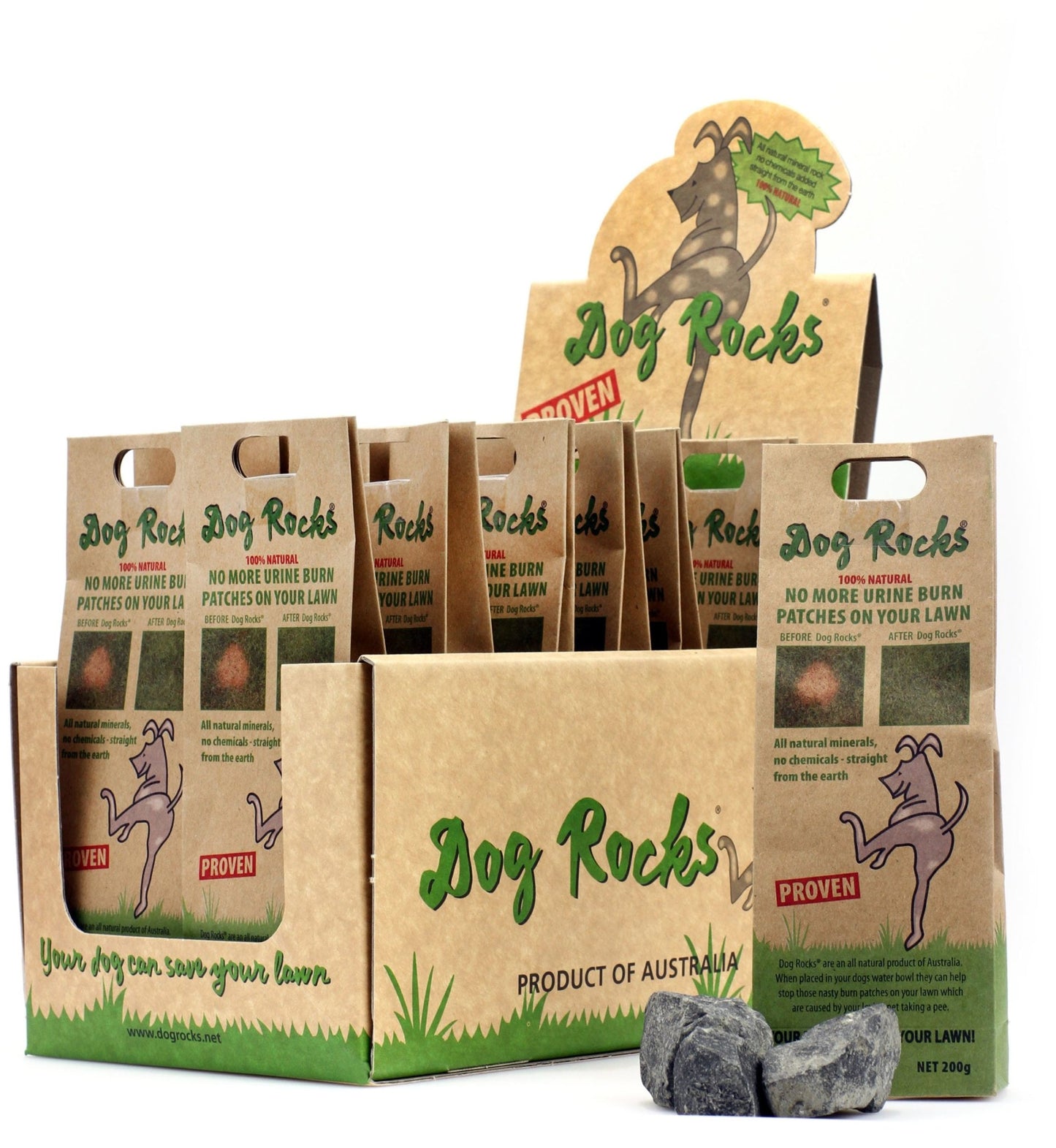 The original 100% natural solution for dog urine burn marks
Dog Rocks® are a product quarried in Australia that helps prevent those nasty urine burn stains appearing on your lawn.


Dog Rocks save your lawn from dog urine burn patches.
Dog Rocks® filter out impurities from water such as tin, ammonia and nitrates.
The only 100% natural solution to dog urine burn patches.
Safe and easy to use.
Gives your dog a cleaner source of water.
Both a preventative and cure for urine burn on grasses, Dog Rocks can be used for a dog's lifetime with zero side effects.
What are Dog Rocks?
Dog Rocks are the original solution to dog urine burn in your garden. The only 100% safe and natural product of its kind, Dog Rocks stop dog urine burn from ruining your lawn, grass and hedges.
‍
One pack of Dog Rocks in your dog's water bowl will keep your lawn lush and free from urine burn patches for up to 2 months. Unlike many products claiming to cure burn patches, Dog Rocks DOES NOT alter the pH of your dog's urine, it works by removing the excess of nitrates found in drinking water, making them 100% safe for dogs to use their entire lives. They actually end up drinking a cleaner source of water. Win, win.

A product of Australia, Dog Rocks are pet parent and vet endorsed worldwide.
‍
How to use Dog Rocks
1 - Remove your Dog Rocks from the packet and rinse them under water.

2 - Place your Dog Rocks in your dog's water bowl then fill the bowl with water.

3 - Leave the rocks in the water for 8 hours. For best results top the water at night before bed. (Pro tip: If your dog doesn't like anything in his water, keep a carafe of water with the dog rocks in it and refill your pet's water dish regularly.)
4 - Replace your Dog Rocks after 2 months of use.
Dog Rocks work best when used alongside a premium dog food (and we don't consider any Hill's prescription diets, Purina Pro Plan, or Royal Canin foods to be a premium dog food no matter what they might cost you.)
Sold in 200g packs (approximately 7 ounces)
New Items & Great Deals....