Regular price
Sale price
$0.60 USD
Unit price
per
Sale
Sold out
2083 in stock
Share
View full details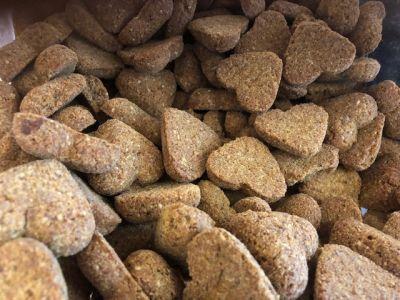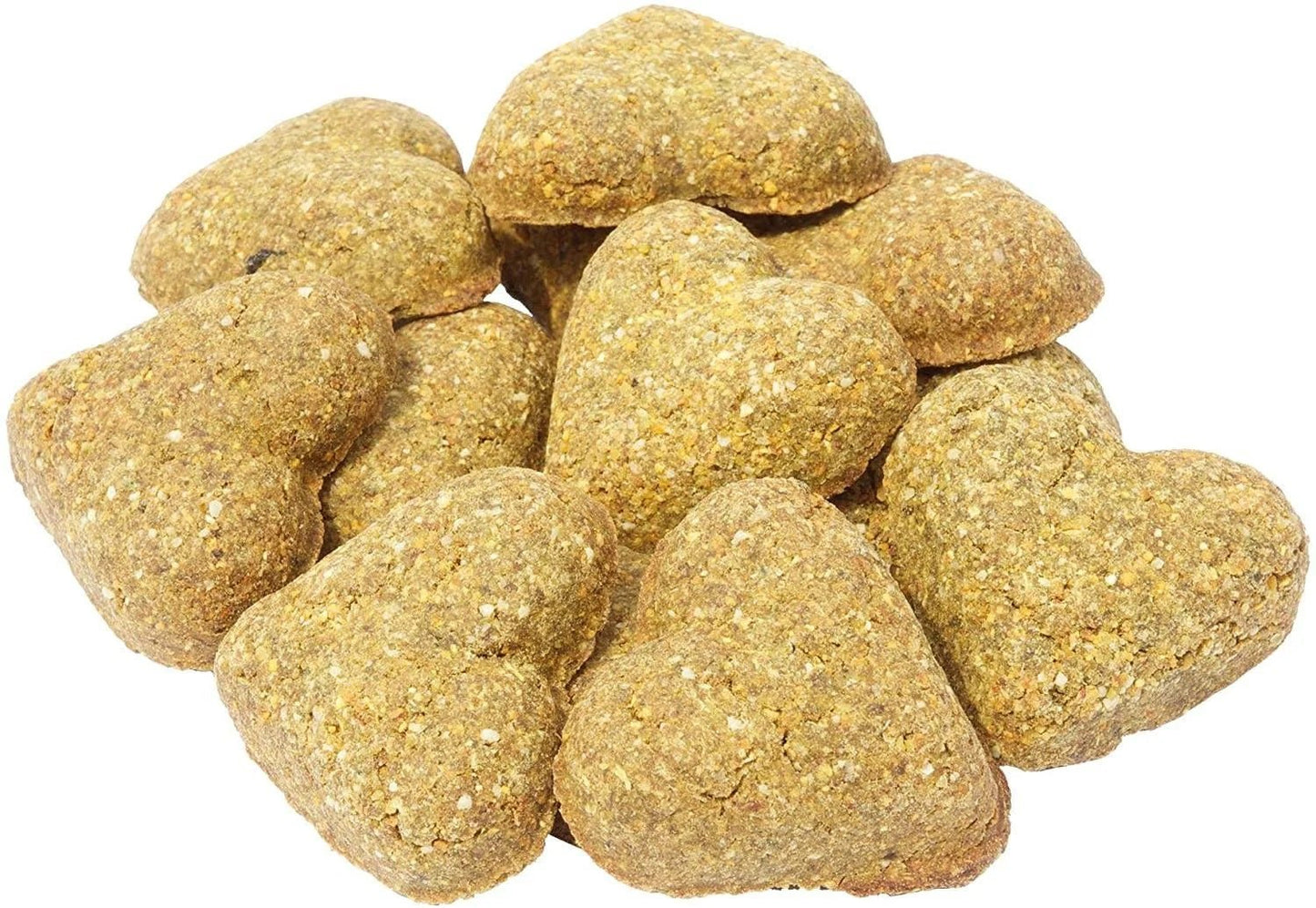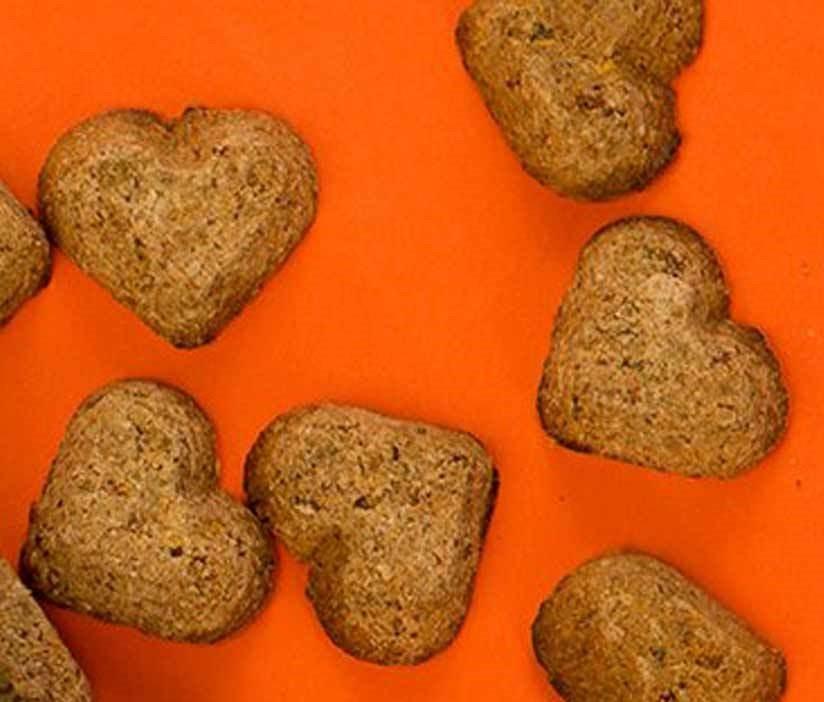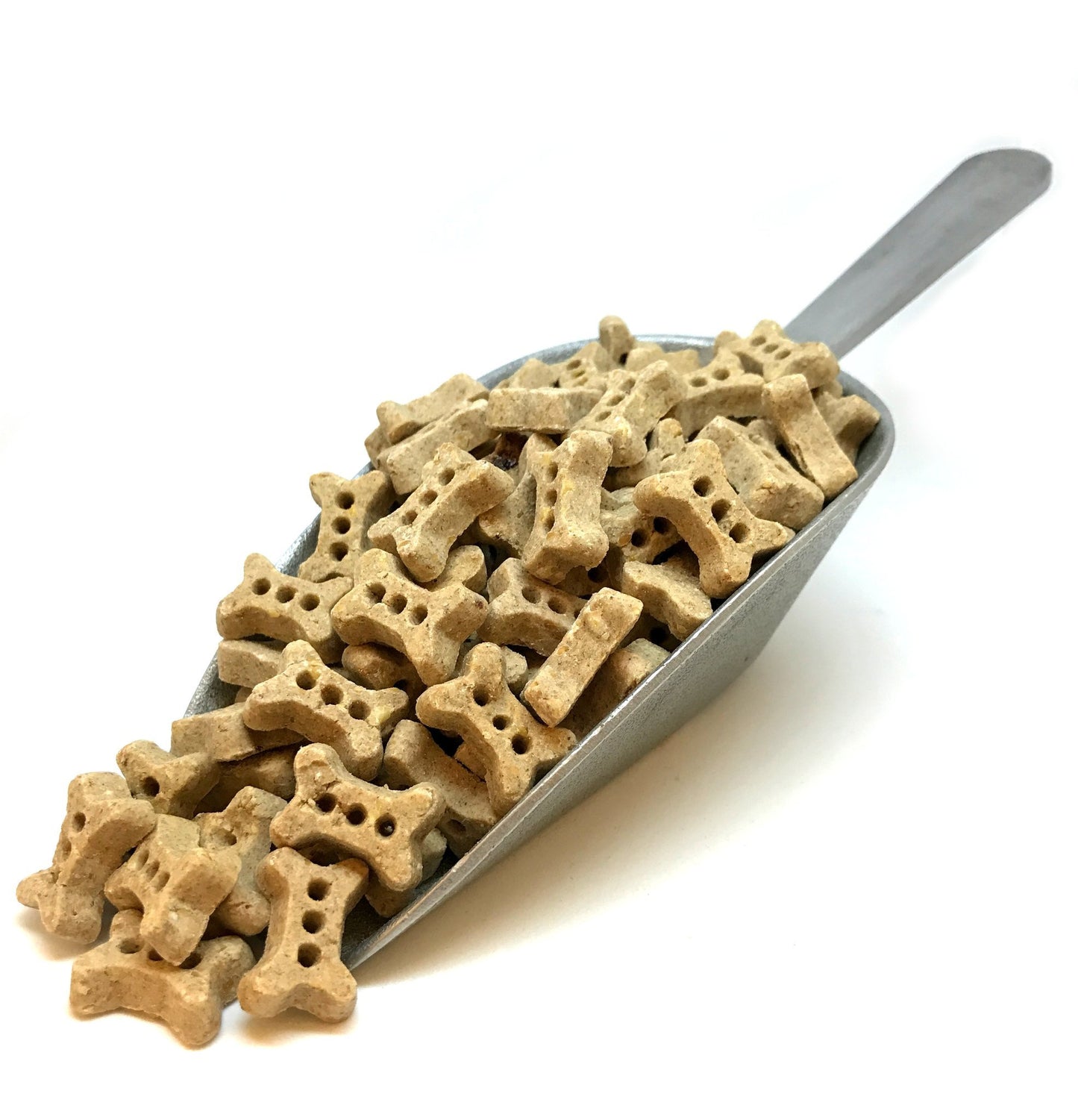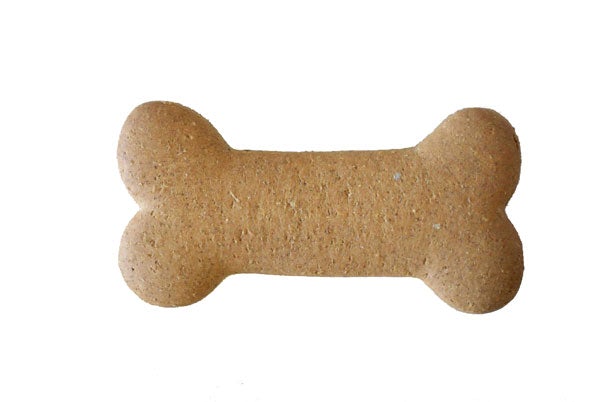 Our bulk biscuit selections are from companies who choose high quality ingredients over garbage like preservatives, by-products or fillers.
Whether you want grain free, grain friendly, meat based or functional treats, we hope you find something for your pet's palette that suits your preferences.
You can trust that the ingredients in all of the biscuits are: All natural, Non-GMO,  No Corn, No Soy, No Wheat, No Salt, No Preservatives, No Animal By Product
Please note: Most of our bulk biscuits are sold by ounce. Choose the number of ounces you wish to purchase by increasing the quantity to the desired number of ounces.
I.e. 16oz = Qty: 16 (This will give you 1lb biscuits) You may put in the notes field which type of biscuit you want from our bulk options below.
For all other biscuits, the price is per each biscuit.
Breath Beaters - Grain Free (by ounce)
Peppermint extract and parsley, the dynamic duo for great breath and digestion! Breath Beaters will sweeten your best friend's breath so you can enjoy snuggling up again. These grain free treats are rich in antioxidants and vitamins, have no artificial colors or flavors, and are made with gluten-free ingredients. A perfect healthy addition to your dog's diet.
Ingredients: Chicken, Dried Sweet Potatoes, Dried Potatoes, Yellow Peas, Chicken Fat (preserved with mixed tocopherols), Cane Molasses, Alfalfa (a source of chlorophyll), Organic Carrots, Organic Apples, Cranberries, Blueberries, Peppermint Extract, Parsley Flakes, Chlorophyll, Rosemary Extract, Sunflower Oil, Sunflower Lecithin
Bacon Minis - Grain Free (by ounce)
Bacon minis are sure to please. I've rarely met a dog that didn't love the smell or taste of bacon. These treats are about the size of a nickel. A great snack for training or to have in your pocket when you are out and about.
Ingredients: Pea Fiber, Bacon Fat, Dried Potatoes, Dried Sweet Potatoes, Canola Oil (preserved with mixed tocopherols), Cane Molasses, Organic Carrots, Apples, Cranberries, Blueberries, Rosemary Extract 
Bison - Grain Free (by ounce)
Sometimes called a miracle treat that even picky eaters love. 
Ingredients: Bison, Peas, Potato, Chickpeas, Lentils, Tapioca, Tomato
Pomace, Canola Oil (Preserved w/ Mixed Tocopherols), Carrot, Celery, Beets,
Parsley, Lettuce, Watercress
Bacon and Eggs - Grain Free (by ounce)
What's better than eggs, bacon and hash browns for breakfast? For loving dogs looking to please their humans or prepare themselves for adoption, the answer is eggs, bacon and hash browns all day long. Get the treat that delivers all your favorite diner flavors, without the greasy spoon.
Ingredients: Bacon, Peas, Potato, Chickpeas, Lentils, Tapioca, Tomato Pomace, Canola Oil (Preserved w/ Mixed Tocopherols), Dried Carrots, Egg Powder, Dried Apple, Dried Citrus Pulp, Dried Celery Root, Dried Red Beet, Dried Parsley, Dried Watercress, Dried Lettuce
Pumpkin & Cranberry Tiny Bones (by ounce)

A great little treat to keep portions under control or for those smaller pooches, these tiny bones come about 350 treats to a pound!  16 ounces, $8.00, 350 treats...now that's a bargain!
Ingredients: oats, barley flour, flaxseed, pumpkin, sunflower oil, cranberries, whole dried eggs, cinnamon, ginger.
Old Fashion Molasses BIG Biscuits (priced per each)
No doubt about it, this is a big biscuit! Coming in at 5.5" long, these are just like grandma used to make (but without the wheat) in a delicious bone shaped traditional molasses flavor. There is no icing on these but if you are looking for a more festive biscuit, including for a birthday celebration, try these. 
Ingredients: Rye Flour, Pumpernickel Flour, Water, Sugarcane Molasses, Sunflower Oil, Baking Soda
Pumpkin Ginger Chewies with Probiotics - approx 165 treats per pound
Our new Pumpkin Ginger treats with probiotics are made with coconut, flaxseed, inulin oat flour and pumpkin. Probiotics aid in maintaining healthy digestive systems in dogs and coconut helps maintain a healthy coat.
Pumpkin: Pumpkin is high in fiber, is a natural de-wormer, can help prevent constipation, and can help improve skin and coat health.
Ginger: Ginger is known for helping with upset stomach and nausea.
Inulin:  Inulin is a source of prebiotic which can promote digestive health.
Coconut: Coconut is beneficial in increasing energy levels, improving skin and coat, improving digestion, and reducing allergic reactions.
Flaxseed:

 

Flax is high in omega-3 fatty acids which

 

is

 

good for promoting skin and coat health.
Benefits
Digestive health
Healthy coat
Natural de-worming
Upset stomach
Treat Texture: Chewy
Inactive Ingredients: Coconut, glycerin, flaxseed meal, inulin (source of prebiotic) oat flour, palm fruit oil, pea flour, powdered cellulose (coating only), pumpkin, sorbic acid (natural preservative), sunflower lecithin.
Grr-Nola Blueberry Bones (priced per each)
A Delicious Plain bone for those treat purists. Each treat is 5 x 2 x 5/8 inches (extra thick).
Do not refrigerate.
Made by hand with superior human-grade food ingredients; no preservatives, no corn, no soy, and no fillers. Grains are grown domestically and are GMO free!  
Treat Ingredients:
Rice Flour, Rye Flour, Peanut Butter, Applesauce, Blueberries, Ground Oats, Oat Flour, Peanuts, Blackstrap Molasses, Canola Oil.
Guaranteed Analysis:
Crude Protein (min): 12.4%    
Crude Fiber (max): 0.9%
Crude Fat (min):  12.2%         
Moisture (max): 5.0%
New Items & Great Deals....