Regular price
Sale price
$3.99
Unit price
per
Sale
Sold out
86 in stock
Share
View full details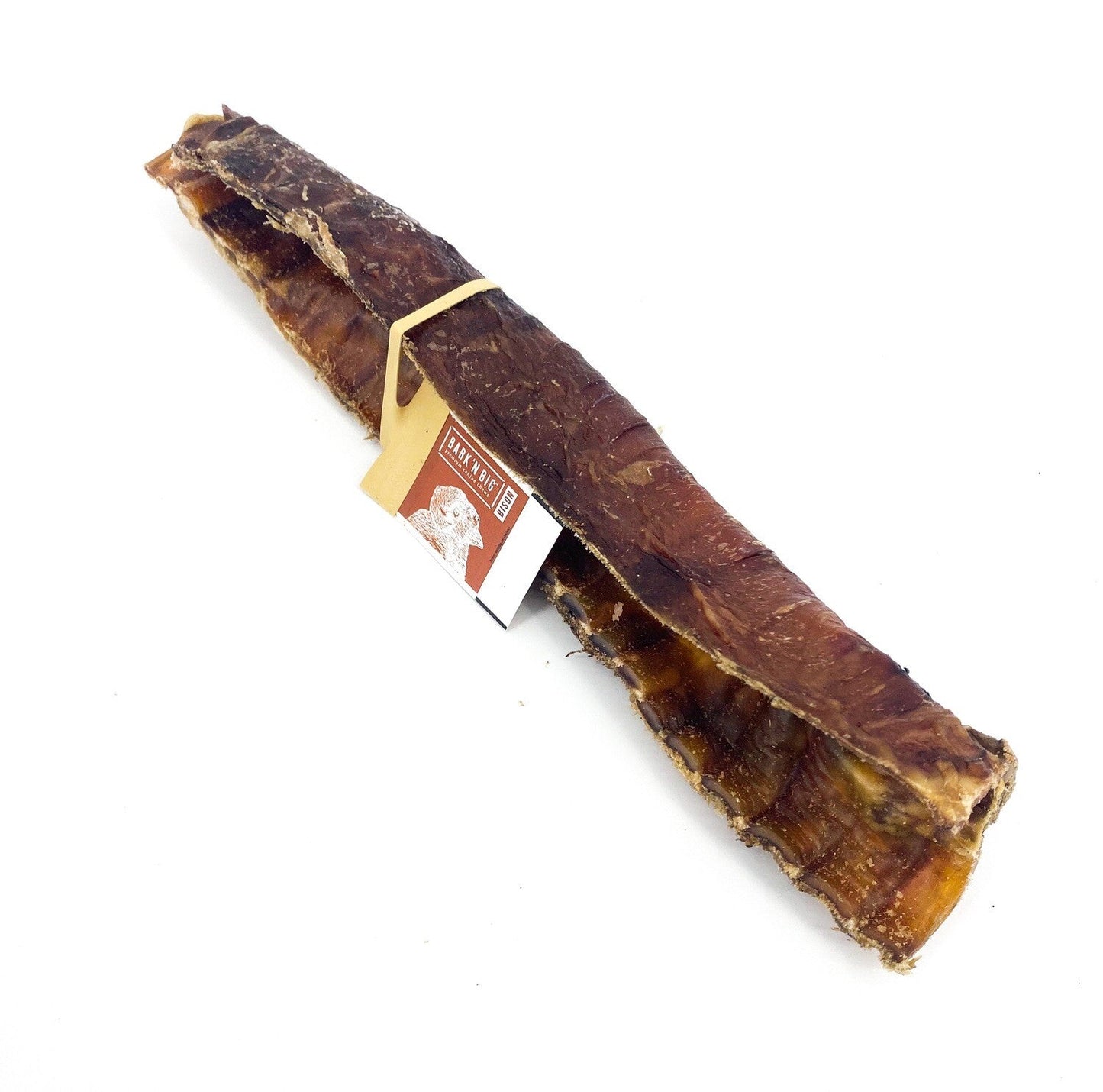 Excellent alternative for joint health.
USA-SOURCED, MADE IN COLORADO
Dog Size: Medium to Large
Chew Aggression: Medium
BENEFITS:-
Single ingredient
Odorless
Promotes hip and joint health
Containing the valuable hyaluronic acid to build glucosamine, these bison tracheas (the throat of a bison) are a great alternative to the traditional beef trachea in the event your pup has a beef allergy. Lower in fat than its beef counterpart and still very palatable. About 10" - 12" long which tends to take a smaller dog some time to eat but any large dog will be able to consume this within a few minutes.
Glucosamine aids in hip and joint health. Most of our pets have issues with their hips as they grow older. Some have joint issues even at a young age. If only they could speak to us, they would say they need trachea to help them out and get them out of their dormant position. If you have ever had hip problems, you know it is not comfortable and can be painful. Try the natural chew for your pets that provides a delicious treat and supplement all in one.