Regular price
Sale price
$6.99 USD
Unit price
per
Sale
Sold out
60 in stock
Share
View full details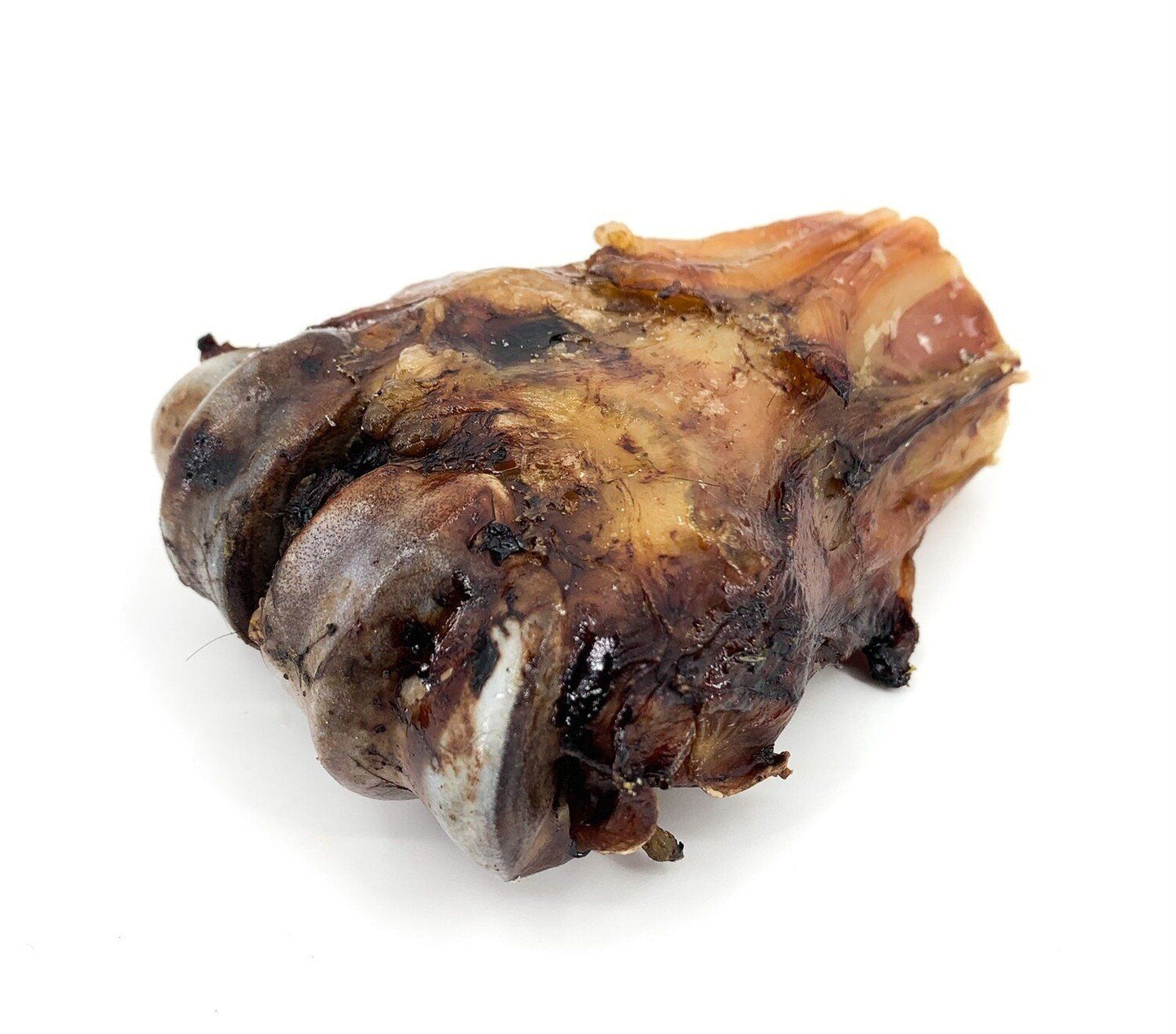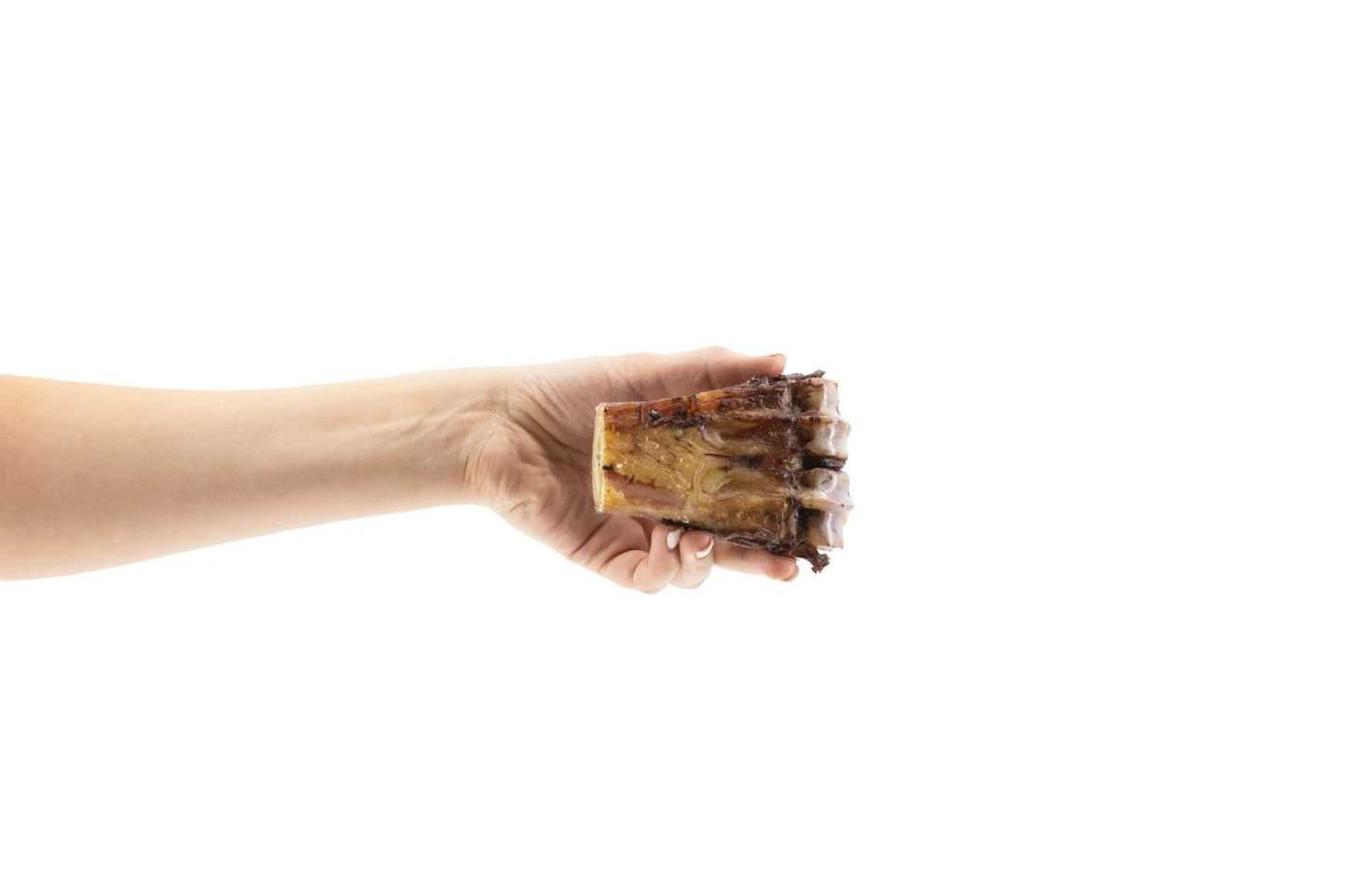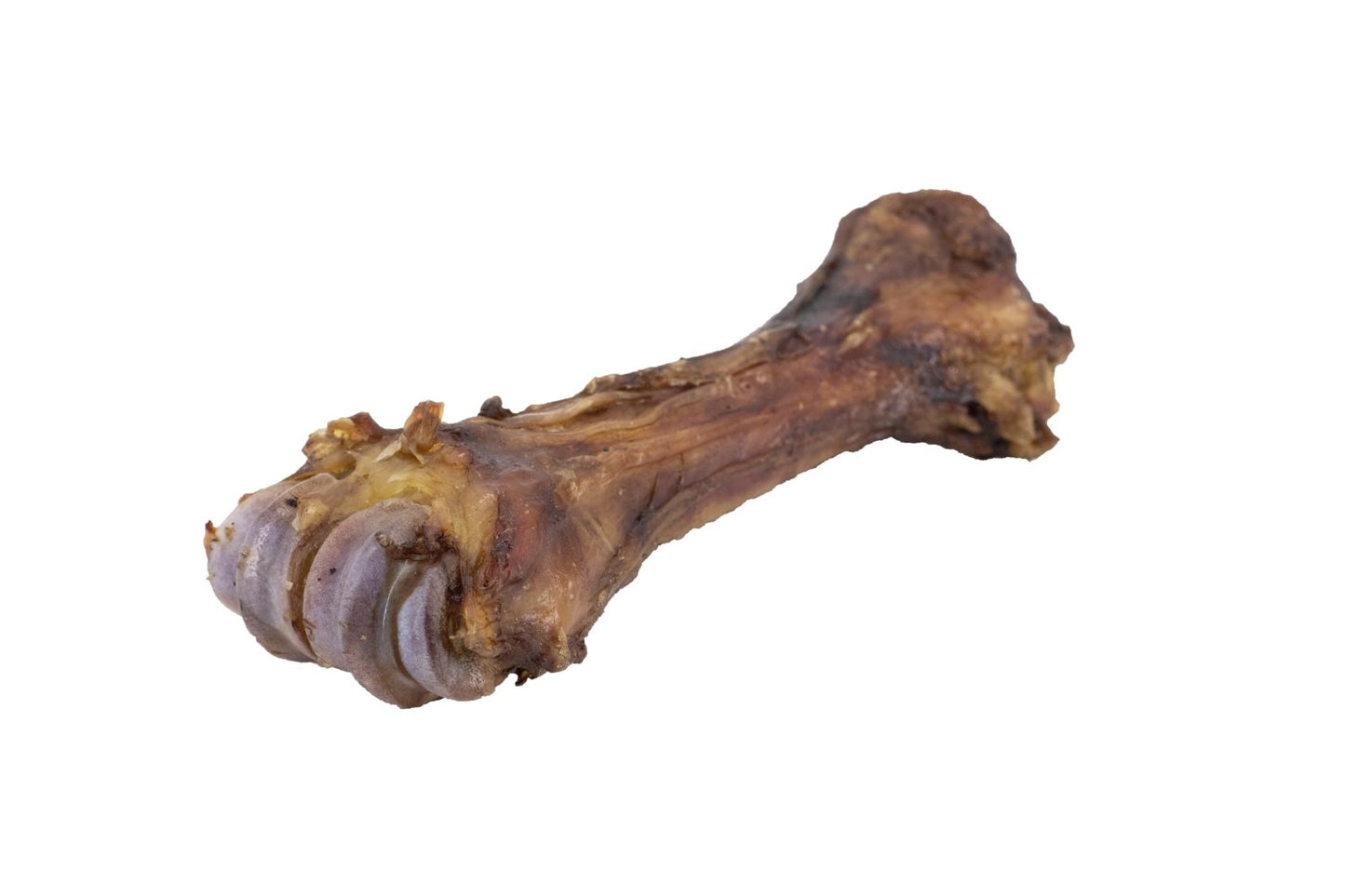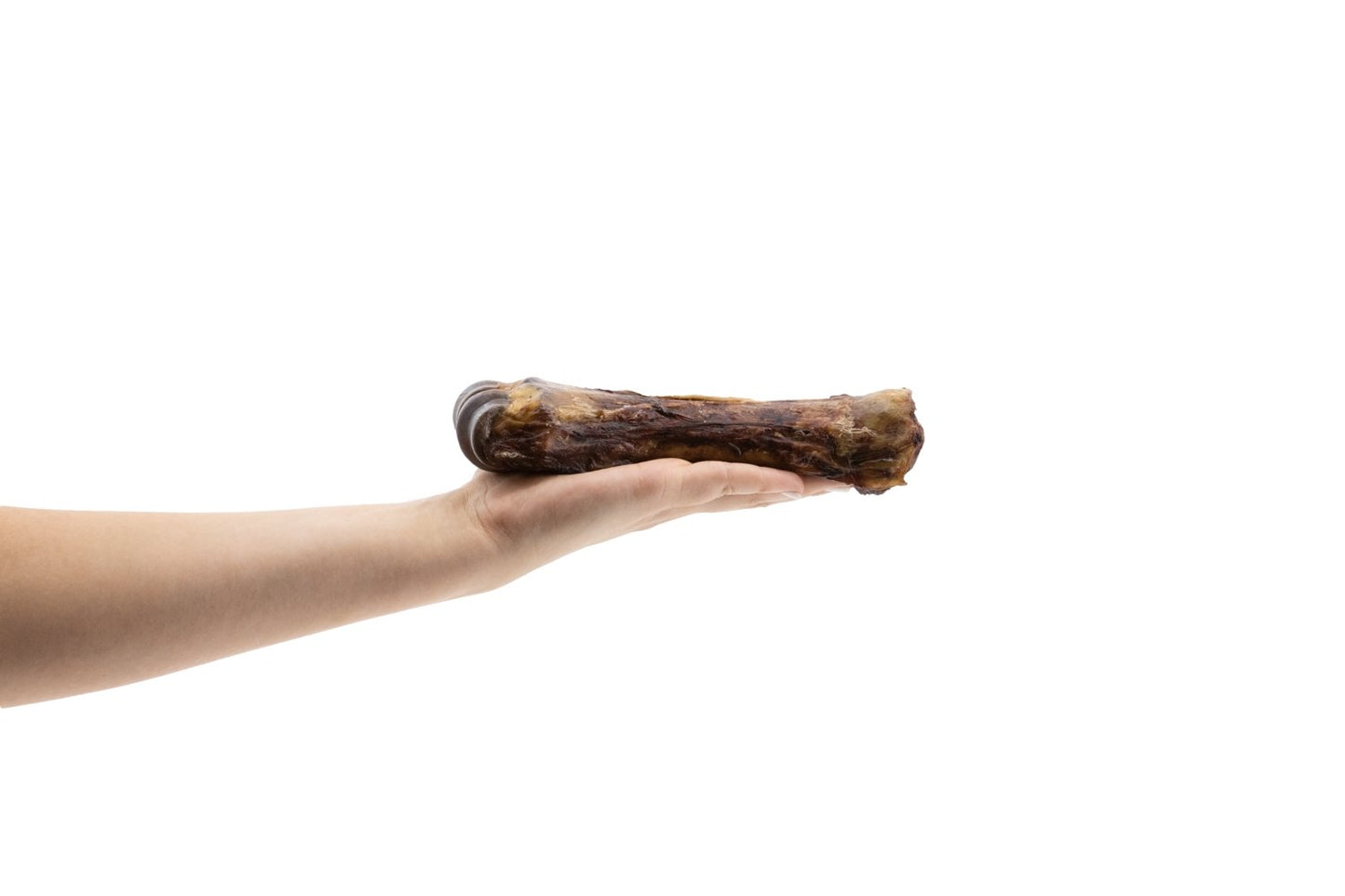 You will not be disappointed when you buy a shin bone. The strength of this bone truly is unparalleled by any other bone. It is very unlikely this bone will splinter or shard. The size of the whole bone (7-10") makes it a winner for any sized dog. The only exception may be small dogs. Watch the "animal" come out in your pet when they get a hold of this bone. If you need an alternative to Beef, try the Bison.  It will be slightly lower in fat and is a delicious option for picky eaters.
F.Y.I. This is one of the cleanest bones you can buy. It leaves a very little mess, and not as greasy as marrow bones.
There are also Beef Shin Bones that are cut in half. This is the perfect compromise for those smaller dogs that have very aggressive chewing habits. Shin bones are known to be the strongest bone available, essentially meaning they are one of the safest bones. We recommend this bone as one of the cleanest for the apartment and condo pet parents that treat their pups inside. When they are cut in half they also give them access to nutritional marrow in the middle of the bone unlike the full shin. You can see why we highly recommend this bone.
Real, Natural Bones for Dogs
As BarknBig engages new bones, there is a standard of safety, quality and palatability each bone must meet. As pet parents, safety means a lot and so does nutritional value. That's why BarknBig takes every precaution to ensure that bones retain nutrition, are produced safely and intended for the right dog. With our precautions and your supervision, these healthy bones can work their way into your dog's diet with ease. Our process to making the best bones for dogs include the following:
taking the time to detach a hazardous small bone fragments from a large bone
slow-baking the bones at low temperatures to help reduce splintering and keeping marrow intact
keeping them chemical free.
relentless testing from the fur crew and all their close friends.
There are different types of chewers out there. Some gum and lick, some bite and snap. We leave you the responsibility to categorize your dogs' chewing habits. Fortunately, we can steer you in the right direction when it comes bone benefits, knowing what bones are safe for dogs (much to do with the processing) and which bones suit your aggressive chewer or petite princess.
As a pasture-to-chew company, BarknBig products are fresh and SOURCED IN THE USA.
Single-ingredient bones, treats and chews that don't contain any preservatives, artificial colors, or artificial flavors.
We make them all -- with an extra helping of love -- right here in Loveland, Colorado!
New Items & Great Deals....