Regular price
Sale price
$29.99 USD
Unit price
per
Sale
Sold out
Low stock: 1 left
Share
View full details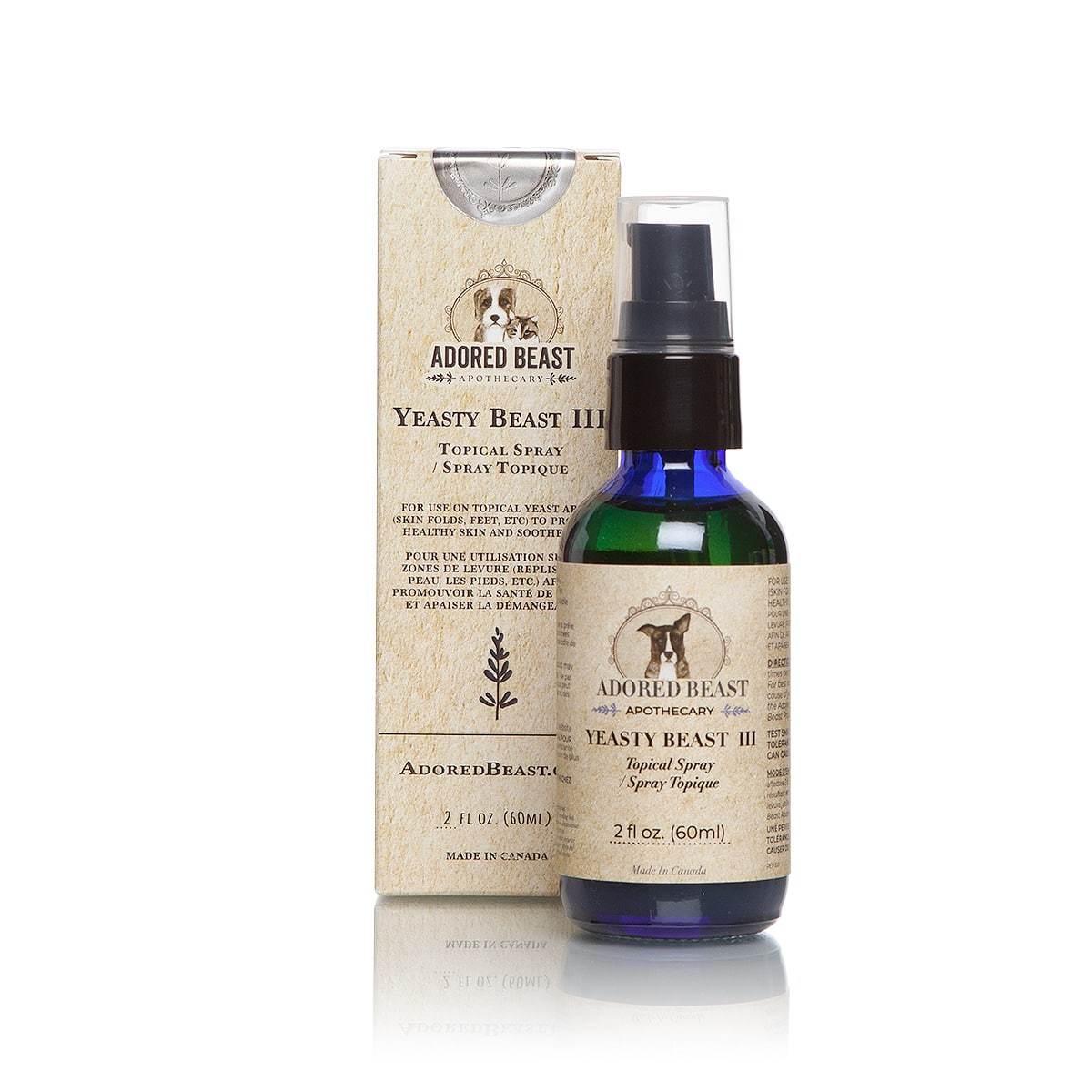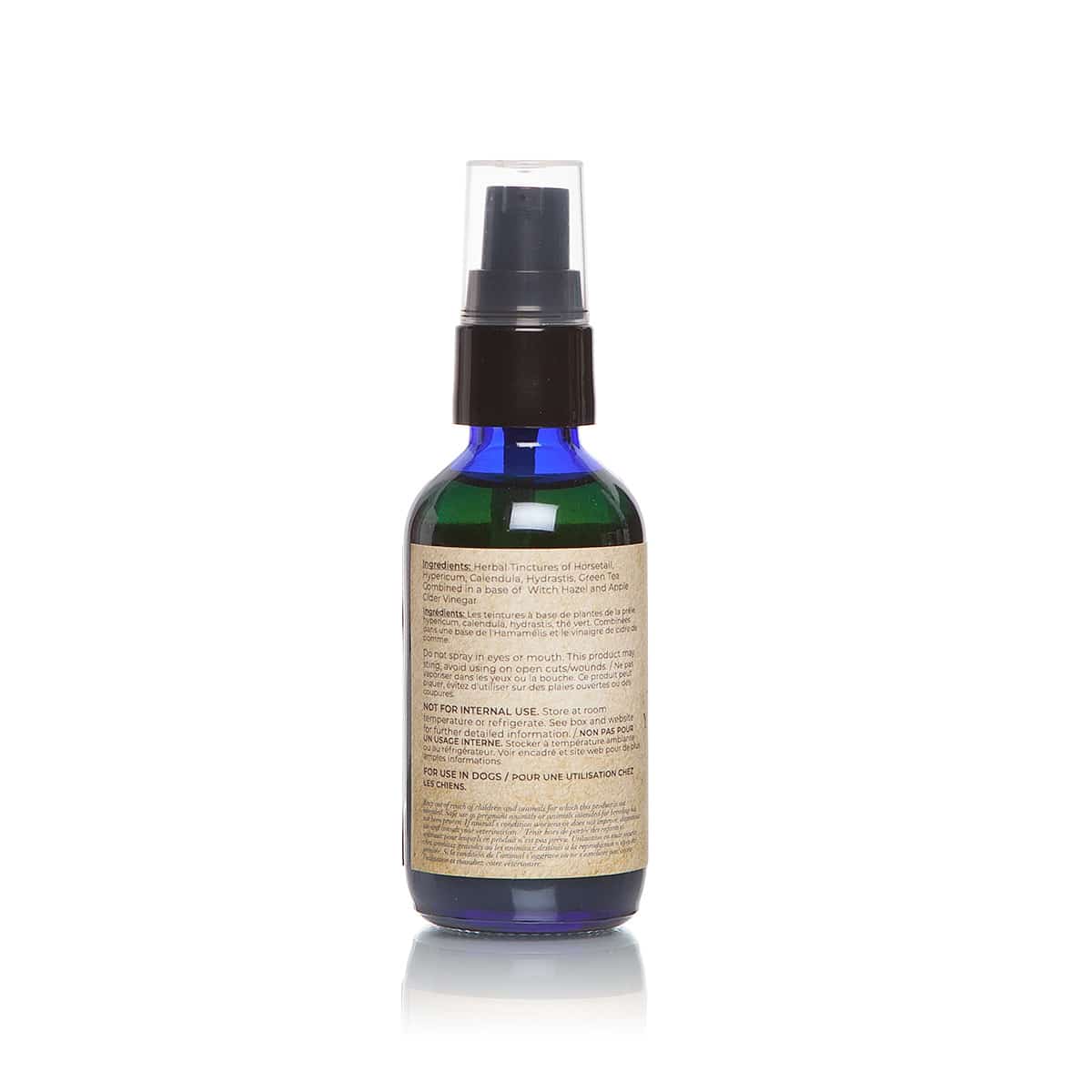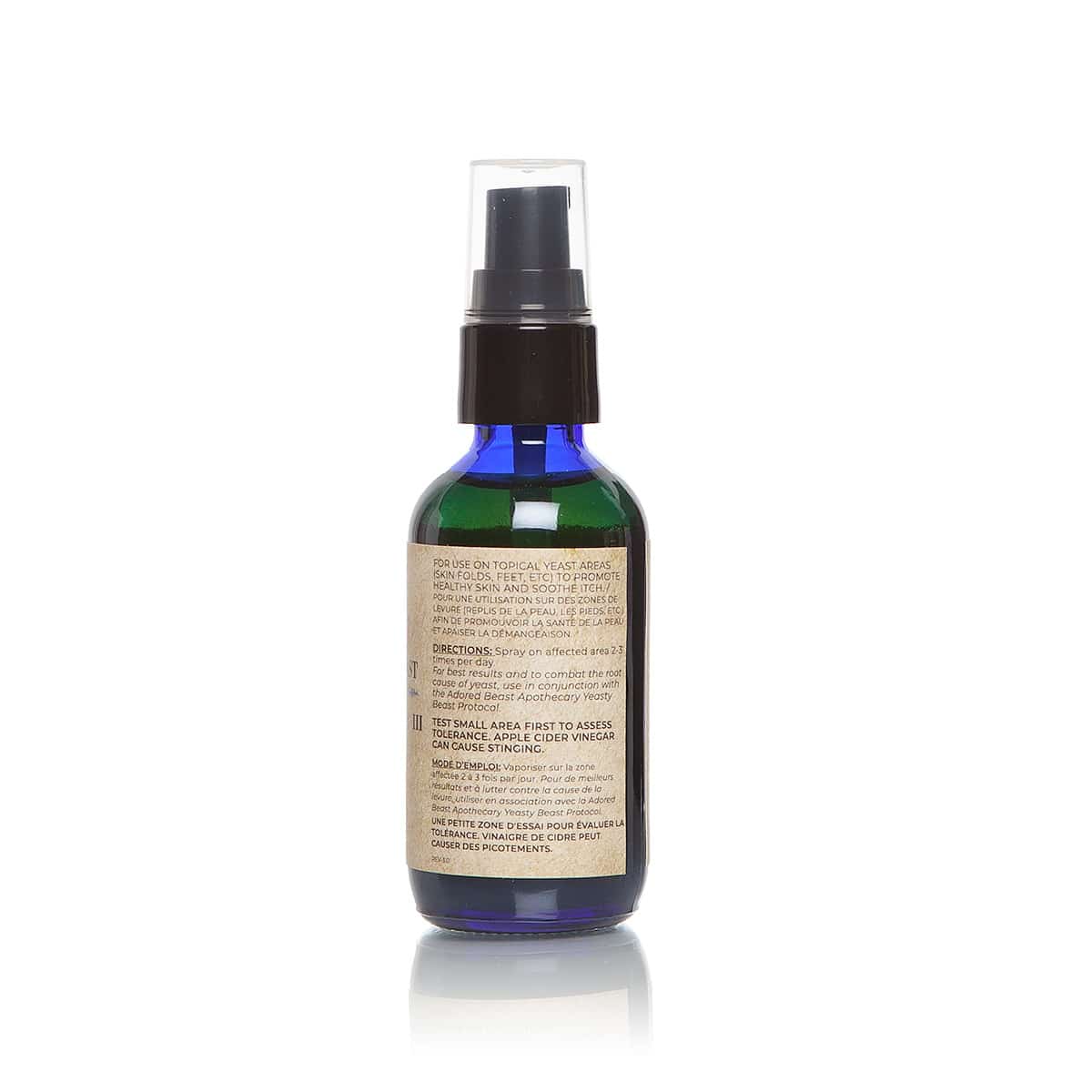 Yeasty Beast Topical Spray is a combination of Apple Cider Vinegar and soothing herbs, fantastic for soothing itchy skin and for preventing skin infections caused by topical yeast.
Horsetail

Horsetail is well known to be effective at helping the body heal burns, wounds and sores.
Calendula

Calendula's plant-based antioxidants protect cells from being damaged by unstable molecules called free radicals. Regularly used to fight inflammation, viruses, and bacteria, treat stomach upset and ulcers, as well as topically to help wounds heal faster.

Hypericum

Topical Hypericum is often used for minor wounds and burns, sunburns, abrasions, bruises, contusions, ulcers, myalgia, and many others. It helps to improve and increase tissue regeneration in wounds and tone and restore the health of nerves, in addition to soothing skin irritations.

Goldenseal
Goldenseal is often used topically to help the body deal with local inflammation, and assist with the healing of skin conditions such as rashes, ulcers, wounds infections, itching, eczema, and ringworm. It is also used on wounds and sores because it is so rich in antibacterial properties.

Green Tea

Green tea is an antioxidant. It also contains polyphenols, and have been shown to have anti-cancer, anti-bacterial and anti-viral properties. Green tea also contains catechins, which are antioxidants by nature, and have been shown to function as anti-inflammatory and anti-cancer agents.
Combined in a base of Witch Hazel and Apple Cider Vinegar
Not for use on cats.
INSTRUCTIONS
Spray on the affected area 2-3 times per day.

Try to avoid having your pet lick the topical off before it gets a chance to soak in.

Test on a small area first to assess tolerance.

Apple cider vinegar can cause stinging. Do not use on open cuts or wounds. For wound application, see Mountain Salve or Colloidal Silver.

Do not spray in eyes or mouth.
New Items & Great Deals....