Regular price
Sale price
$23.99
Unit price
per
Sale
Sold out
Out of stock
Share
View full details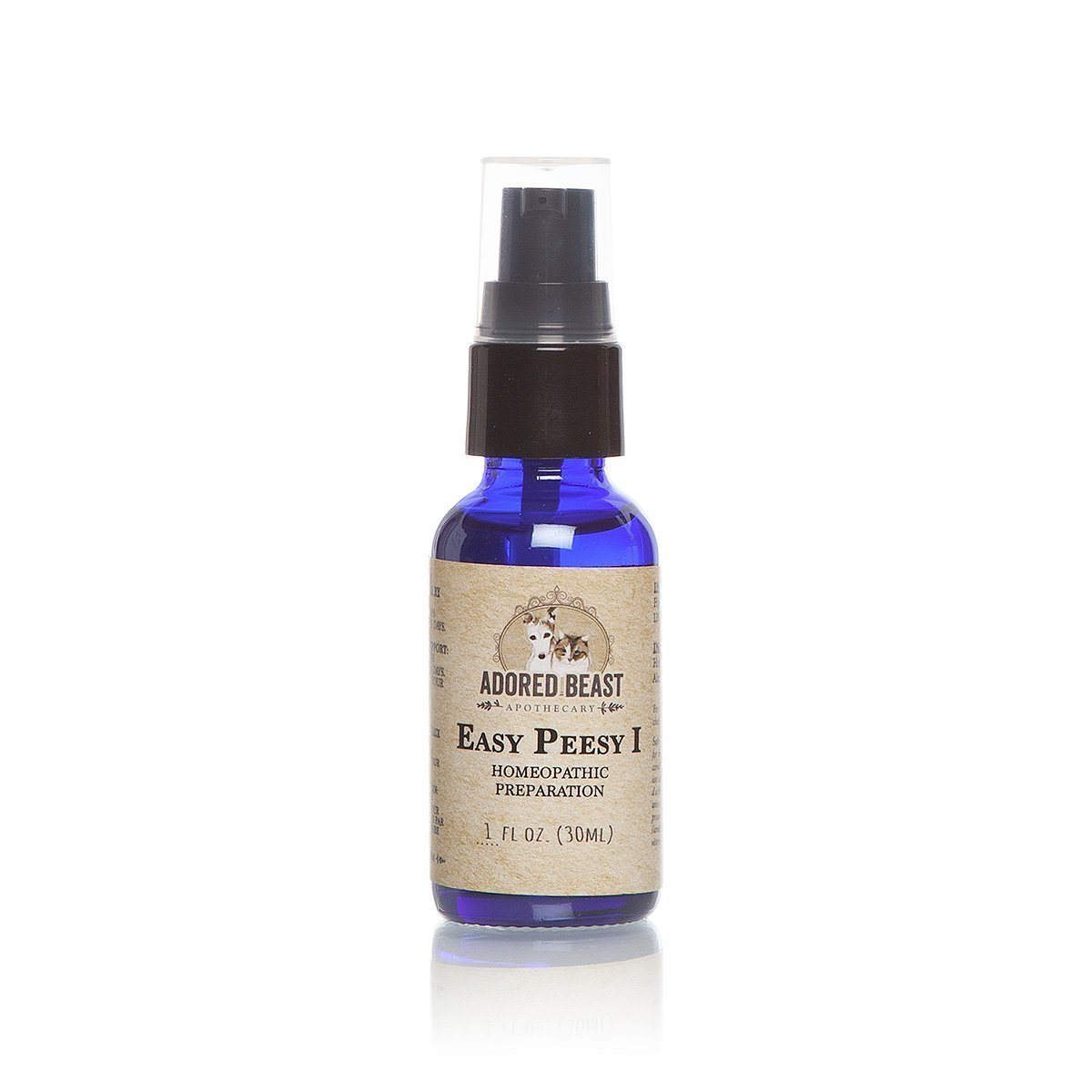 Your dog or cat's urinary tract super defender.

Support your pet's defense against recurring bladder and urinary infections. Aids the bladder in the creation of an environment that will discourage crystal formation.
Contains two homeopathic remedies that combine to support the body in the dissolution of crystals and stones, while working synergistically with the nutraceutical powder to maintain overall kidney and bladder health. Hydrangea supports urinary tract problems such as infections of the bladder, urethra and prostate, enlarged prostate, gravel and kidney stones. Berberis helps with the management and prevention of calcification and the dissolution of stones and crystals and to support the kidneys and overall bladder health.

Ingredients: 
Homeopathic Hydrangea
Homeopathic Berberis
INSTRUCTIONS
Easy Peesy I

Administer orally – 4 pumps (0.5ml) twice per day for 30 days

For Maintenance and Support

Administer orally – 4 pumps (0.5ml) twice per day for 14 days. Repeat 3 times per year if your animal has a history of crystals.

Please note:
If your cat is showing signs of blockage seek EMERGENCY Veterinary care.